Latest posts by Daniel Midson-Short (see all)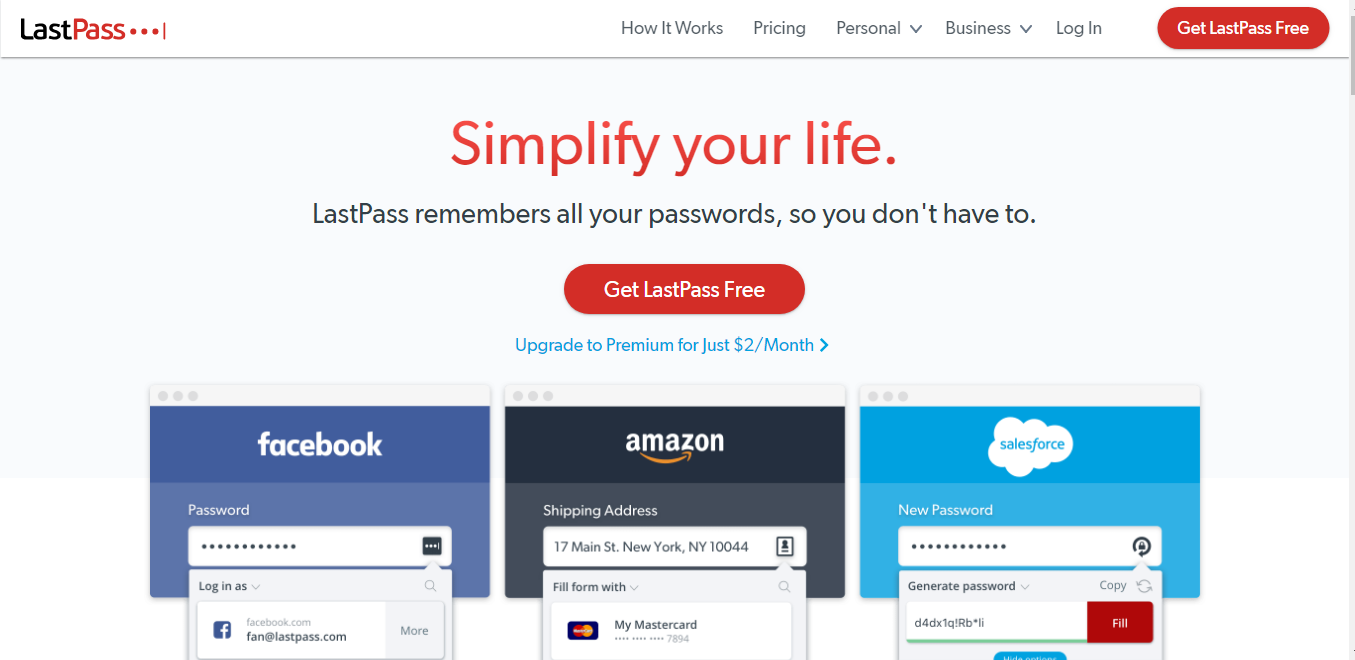 LastPass is the leading password manager company which remembers all your password and sensitive details (like a credit card, internet banking, insurance cards, membership, etc.) and is trusted by more than 16 million users according to their home page.
What gives it a slight edge over other similar tools is its dead-simple user interface and robust set of features which is matched only by Dashlane (I'll talk about it in a minute).
Let's find out the biggest pros and cons of using LastPass and what makes it one of my favorite:
LastPass Pros
#1 Simple and easy user interface: What's the use of a powerful tool when you can't even find its basic features, right?
However, when you log in to your LastPass account, it won't let you down. The first thing you see is this dashboard which is clean and easy to navigate.
As you can see all the features are in the left pane and if you want to store a password, all you have to do is click the + button in bottom right corner…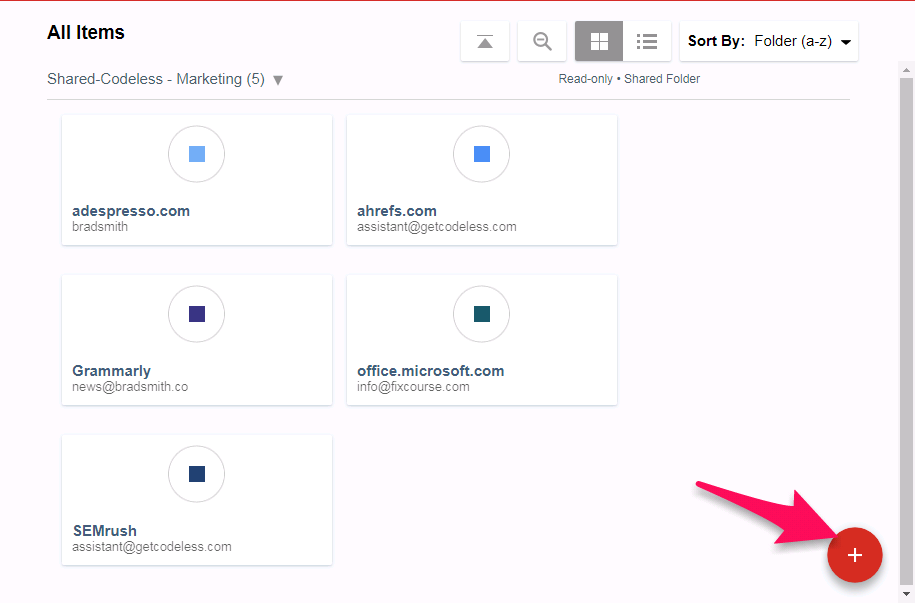 Fill in the details like Url, site name, username, password, etc. and hit 'save'. That's it, you're good to go.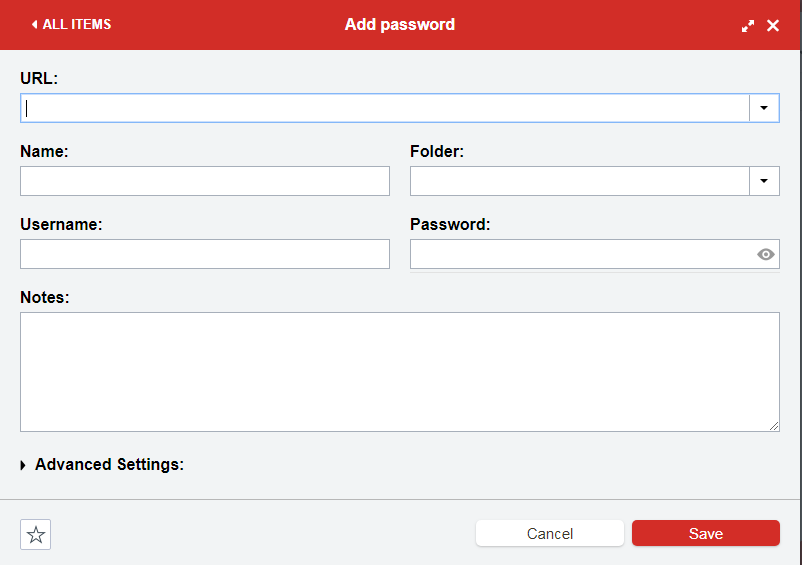 #2 Form Capture: In my testing, I found that LastPass is one of the few tools that offer this feature and that sets it apart from its counterparts.
Once you've saved the username and password for a site, you can launch that site straight from your dashboard.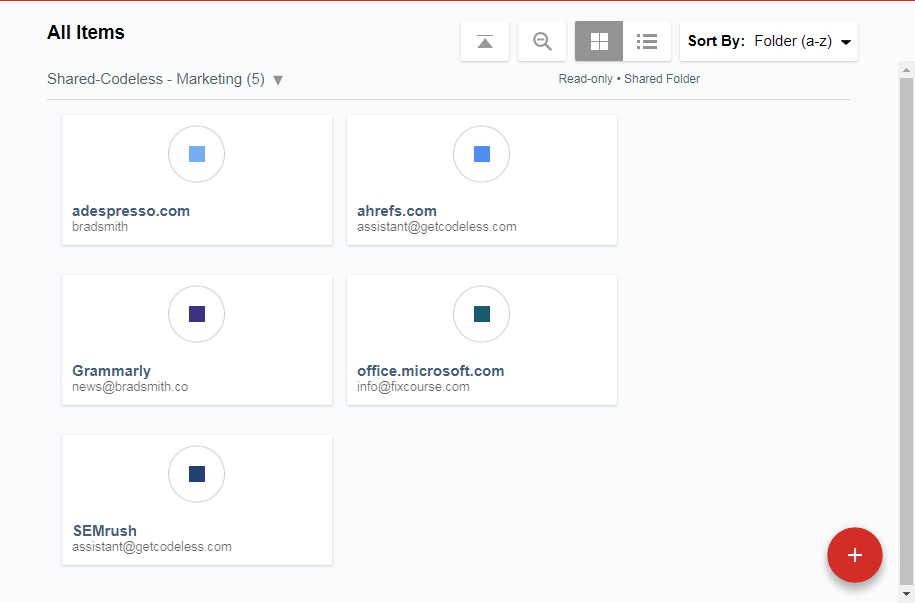 So, no need to to go to that site in a separate tab, open the login page and then autofill the details.
You get the same thing when you save your card details.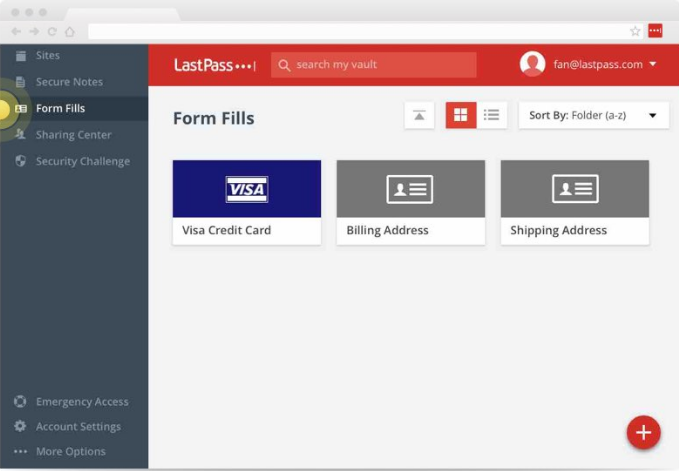 #3 Multifactor authentication: Two-step authentication is great to make sure no one else accesses your password manager without your prior permission and I found that every password manager I tested offers this feature.
But multifactor authentication adds an extra layer of security and only the selected ones offers this to their users. And LastPass is one of those tools.

But the catch is, it's available only in the premium plans.
#4 Strong password generator: Having trouble coming up with strong passwords on your own?
Don't worry, LastPass got you covered. The password generator tool of LastPass automatically generates and suggest such strong, random passwords to you that it'd easily take a life or two for the hackers to decode it.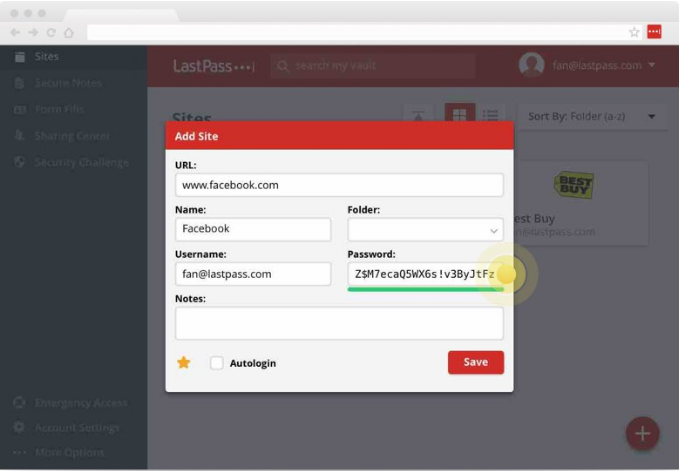 And you don't need to do anything fancy here.
Just follow the basic steps of adding a site on LastPass (using the '+' icon in the bottom right corner), and when you fill the details, LastPass automatically suggests a password for that site.
You can also generate them at will for any site, like Gmail, based on any number of letters, numbers, or symbols.
#5 Compatible with all devices and browsers: LastPass works with all the devices, whether you're using an Android phone or iOS, Windows or Mac or even Linux, it works smoothly.
But just keep in mind, every time you try to login with a new device, it sends a verification email to your registered email ID and asks you to verify your new location.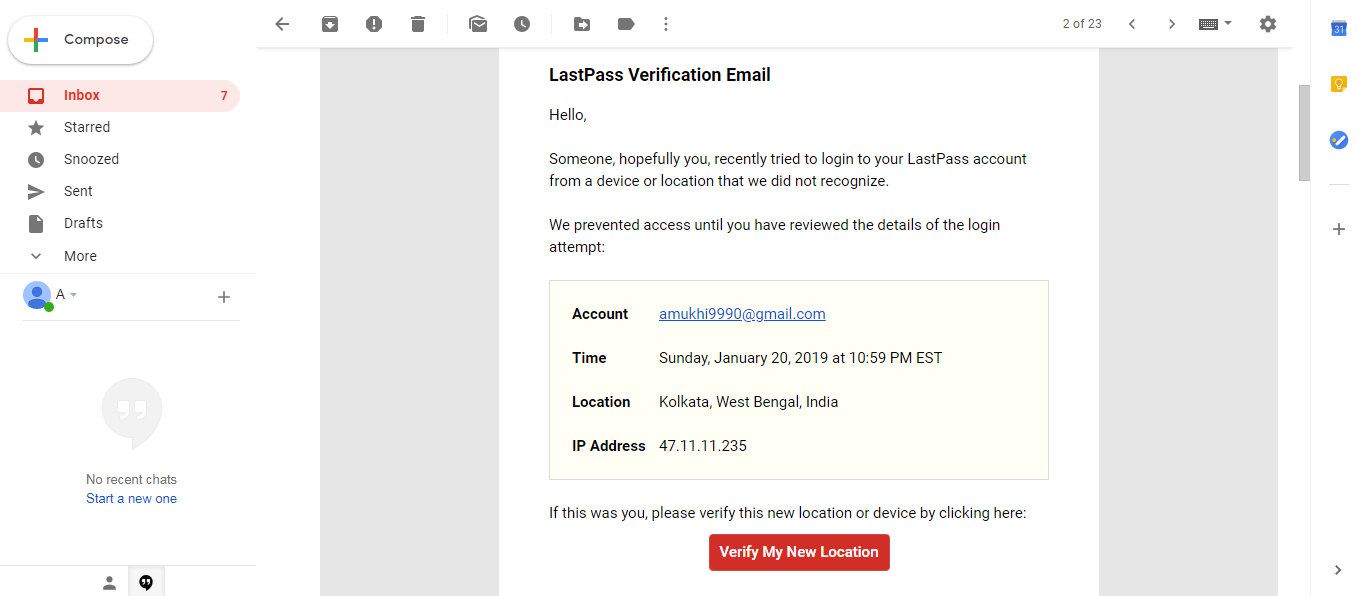 Besides this, it supports all the prominent browsers like Safari, Chrome, FireFox, and Edge. I'm using it with Chrome and I haven't faced any issues yet.
#6 Audit report: Another thing that impressed me a lot about LastPass is its audit reports.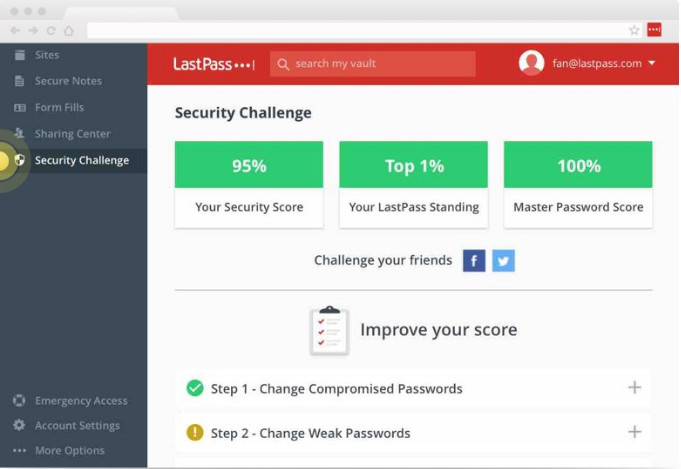 It not only shows you your security score and master password score (that means how strong your passwords are), it also points out the weak and compromised passwords and suggests you change them with a stronger one.
And all this, with just one click. Click on the "Security Challenge" option in the left pane and you're done.
#7 Easy sharing with other users: As I mentioned at the beginning of this post, the convenience to share passwords with other users was one of the prime matrices I wanted to see in a password manager. And LastPass excels in it.
It lets you share folders and passwords with other users by just clicking a couple of times.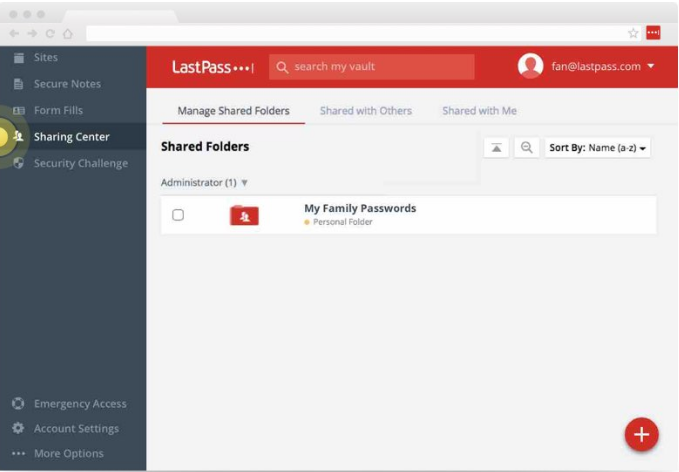 All you have to do is, go to 'Sharing Center', hit the '+' icon and choose 'Create a new shared folder'. Now feel free to add as many users as you can.
LastPass Cons
#Slow Customer Service: Though I didn't face any issues while using the tool and its knowledge base is quite diverse where you can find the answers of most of the common questions related to the product, my experience with the customer service of LastPass was not so good.
I reached out to them to ask a question and instantly got a ticket, it's been more than 36 hours and I'm still to hear from them.
For a company that checks all the boxes when it comes to its product, bad or rather a slow customer support is a big blemish. And that too, I am using a premium account and they say, they serve the premium customers first.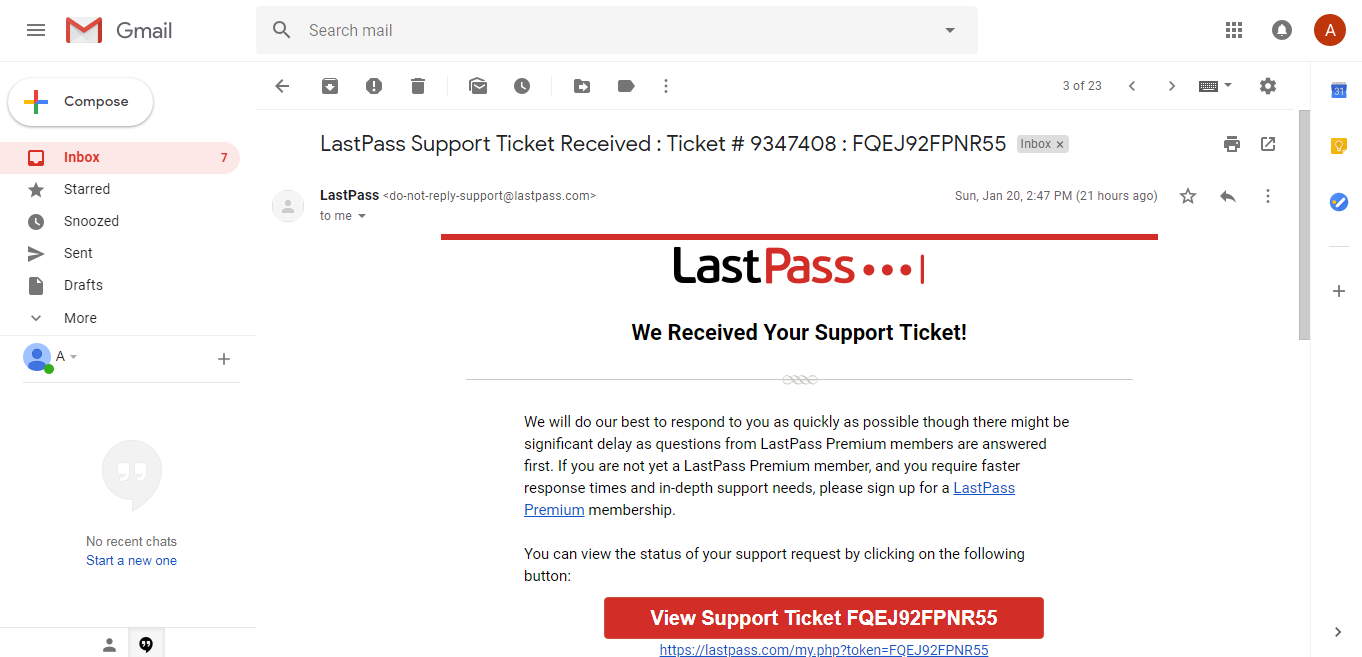 #2 Don't offer any VPN: While one of its close competitor 'Dashlane' offers a VPN in case you're working in a public network, LastPass offers no such thing to its users.
LastPass Plans
LastPass is one of the cheapest tools in the market. It comes with a free version with, of course, limited features but its premium plans start from as low as $2/month when billed annually.
Do I recommend LastPass?
Yes, a big yes. Looking at its robust features, easy to use interface and very low cost, LastPass is stealing for any user. I highly recommend it.