Latest posts by Daniel Midson-Short (see all)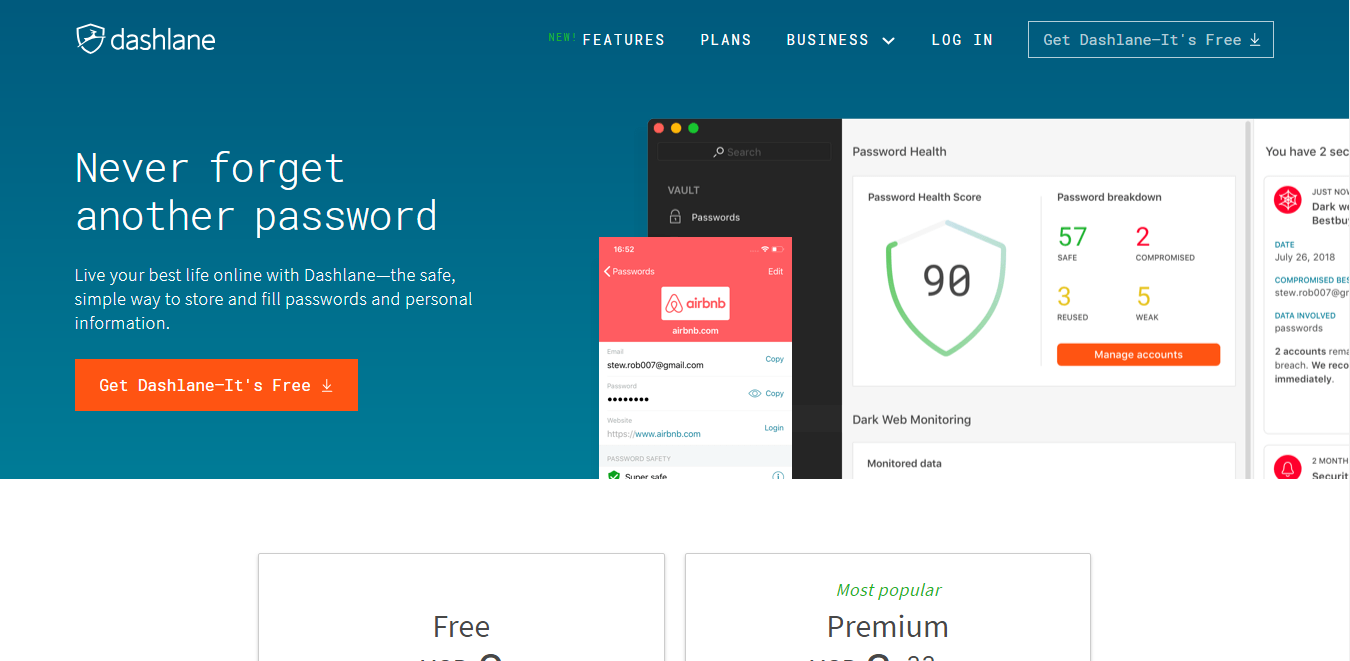 Currently, Dashlane is one of the most popular password managers and is often gets compared with LastPass for the number of features it offers to its users (includes a VPN that no other company offers).
Let's quickly take a look at the pros and cons of this tool to find out whether it's actually better than LastPass (that many users think) or misses the mark by a point or two.
Dashlane Pros
#1 Easy user interface: The first thing any user notices in a tool is how easy it is to use. And Dashlane gets a full point in this.
It has a very clean and easy to navigate dashboard which is quite similar to LastPass.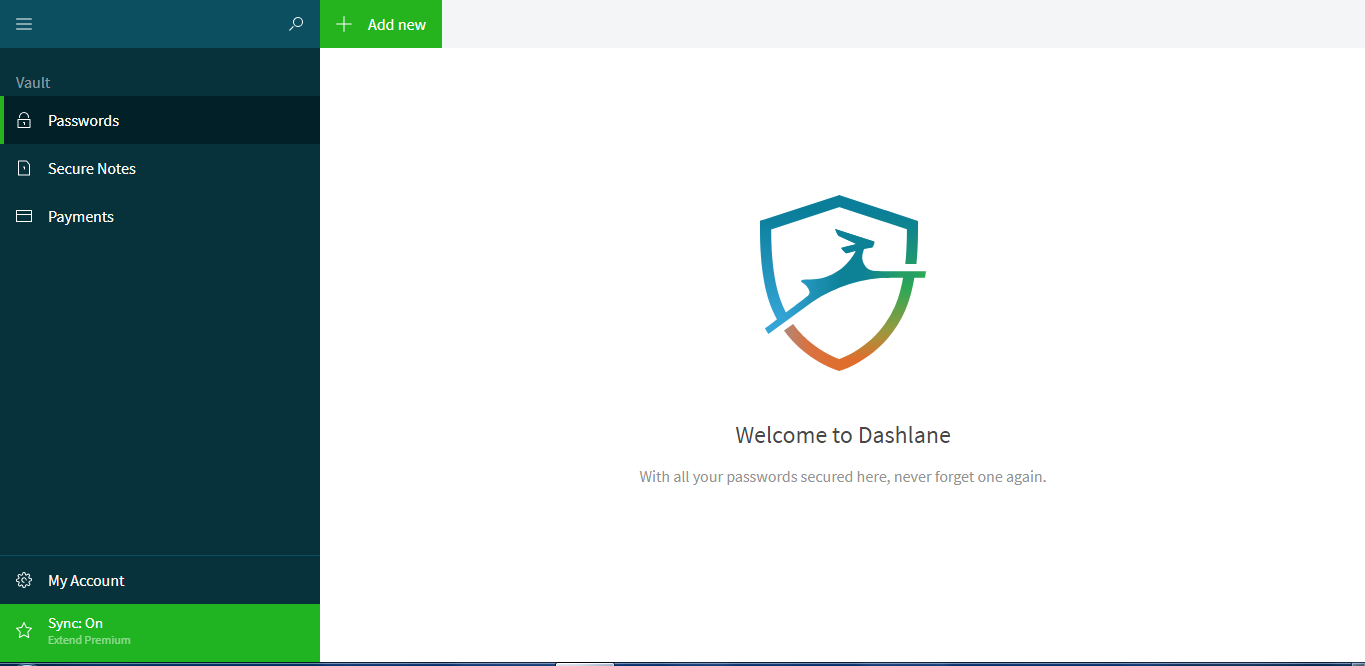 In the left pane, you have three options – Passwords, Secure Notes and Payments and in the bottom left you have 'My Account' that takes you to account settings.
If you want to add a password, select the 'Add Items' option…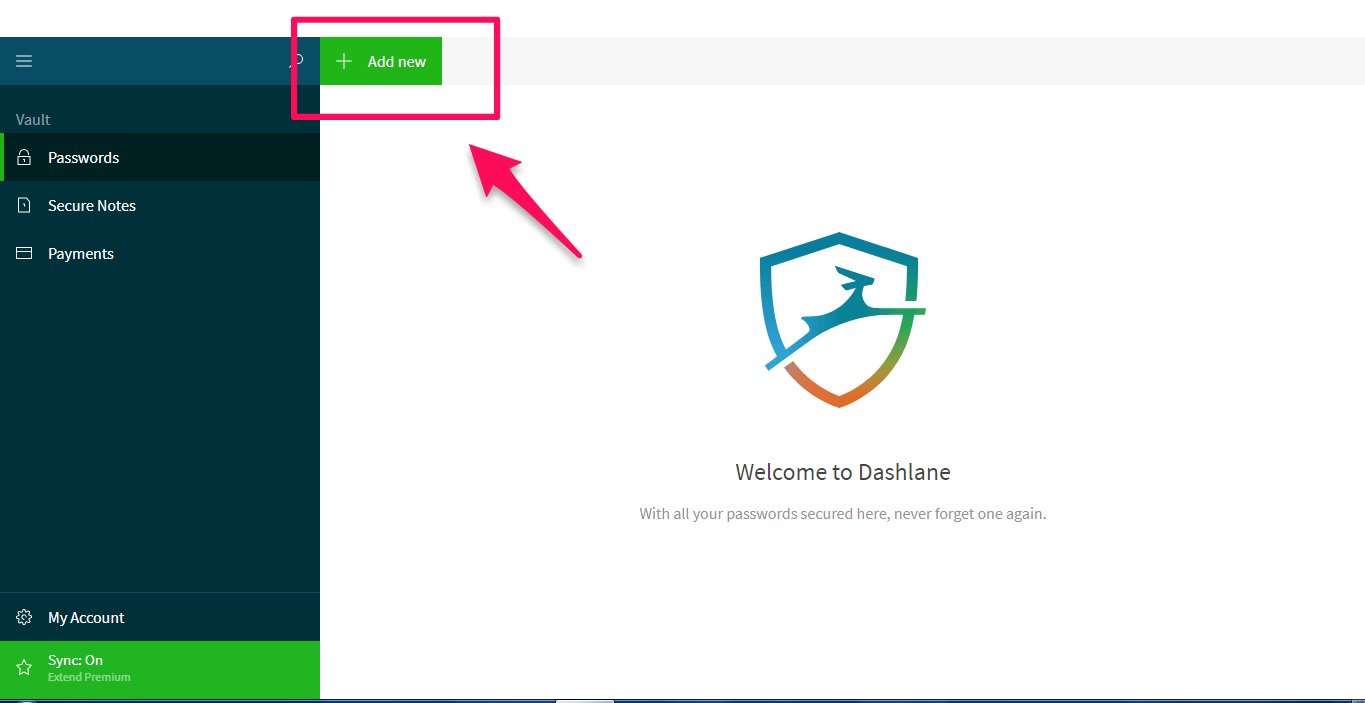 Fill all the details and hit 'save'. Your data is saved. Do the same procedure to save your card details, notes or anything else.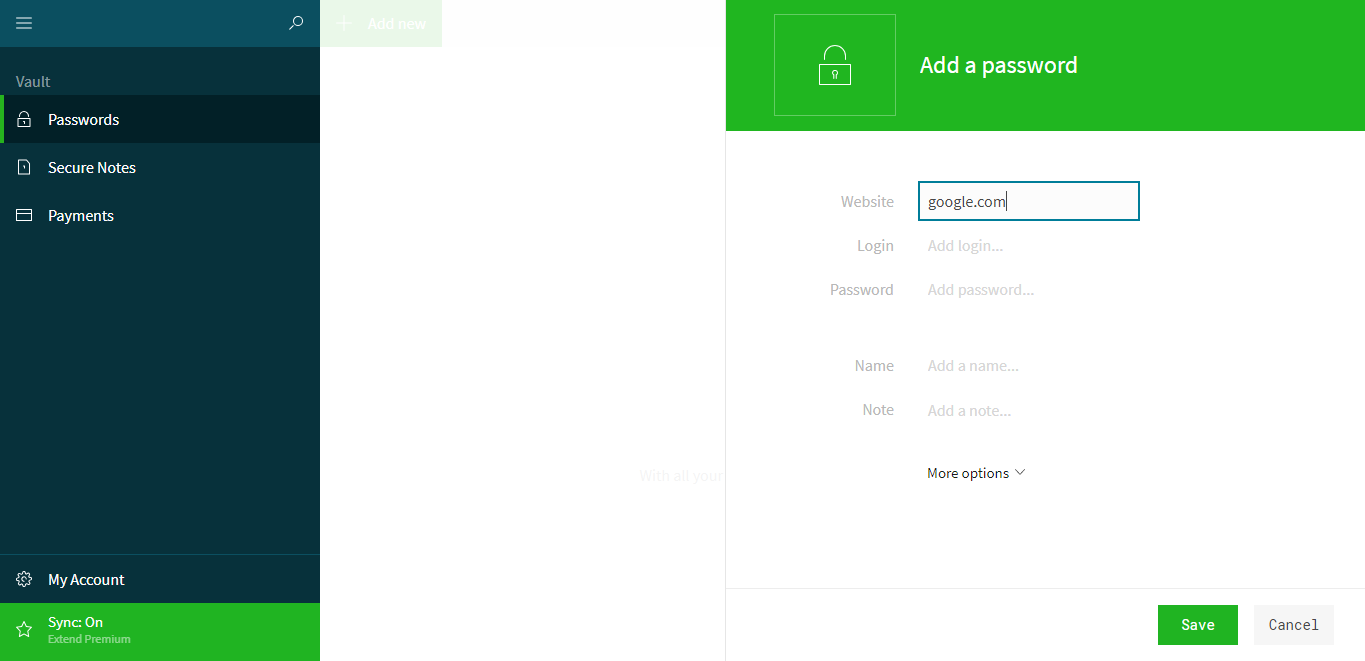 #2 Password generator tool: The second biggest strength of Dashlane is its password generator tool that produces 'hacking proof' passwords for you.
So if you're having any trouble coming up with a strong password on your own, leave it on Dashlane.
#3 Compatible with all the devices: Like LastPass, Dashlane is also compatible with all the devices and supports every prominent browser like Chrome, Safari, Edge, FireFox, etc.
So, you never miss your passwords no matter where you go.
#4 Audit reports: Dashlane's audit report also known as 'Identity Dashboard' is one of the best and most comprehensive among all the other tools.
Along with telling you the overall 'Password Health Score' (how secure and strong your passwords are), it also points out the weak passwords and suggests a better replacement.
Now, if you're that's all it shows in its report then you're wrong. Password Health is just half the story.
There's another section called 'Dark Web Monitoring' that monitors all the passwords and logins, emails, credit cards, and phone numbers.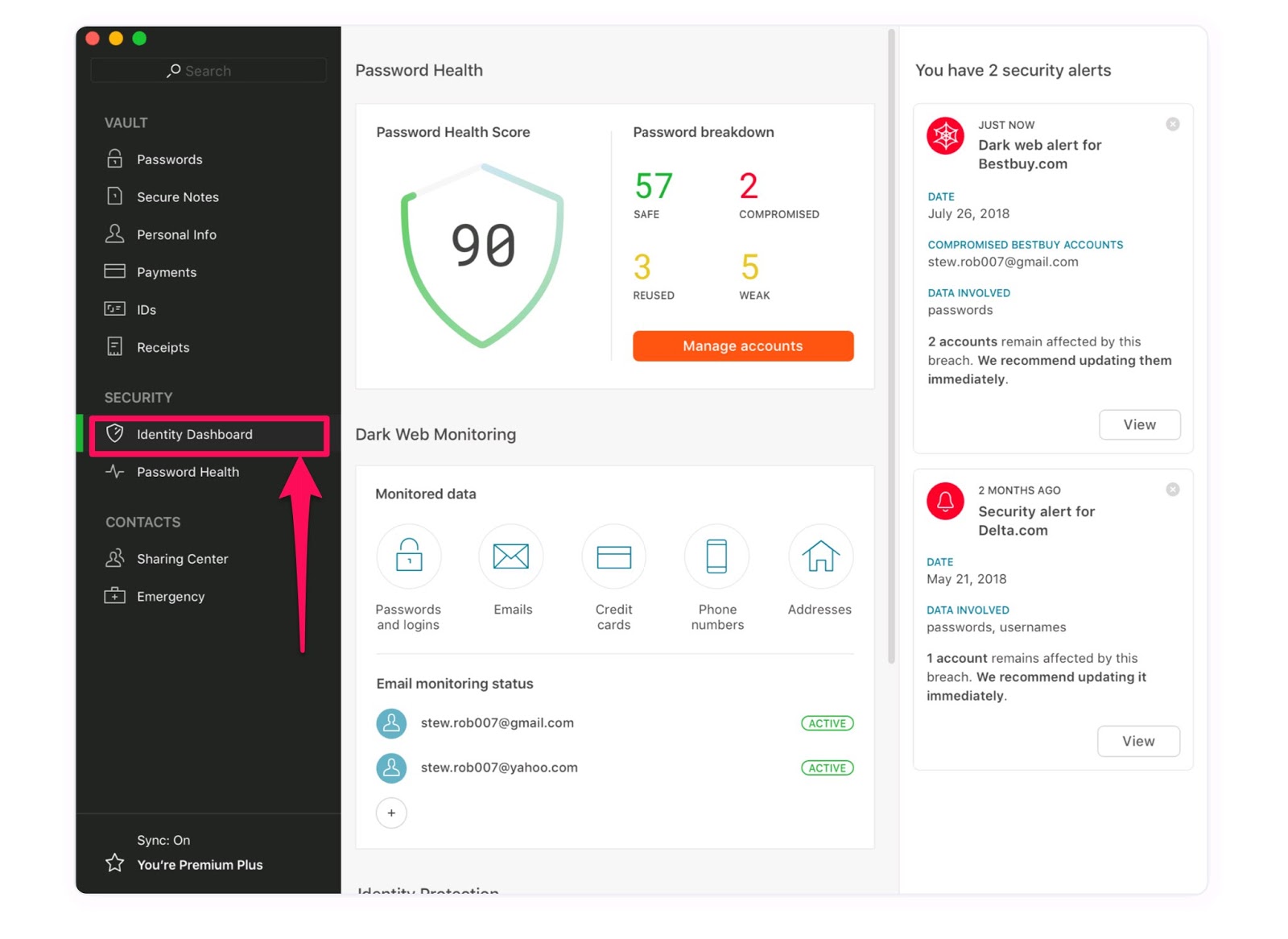 #5 Great customer support: A great customer service is directly related to great customer experience and Dashlane is only second to 1Password in this section.
Though I didn't face any major problem using the tool, when I contacted the Dashlane customer support to ask a general question about their product, Mitch, one of their customer support agent, got back to me within 10 hours with an awesome answer.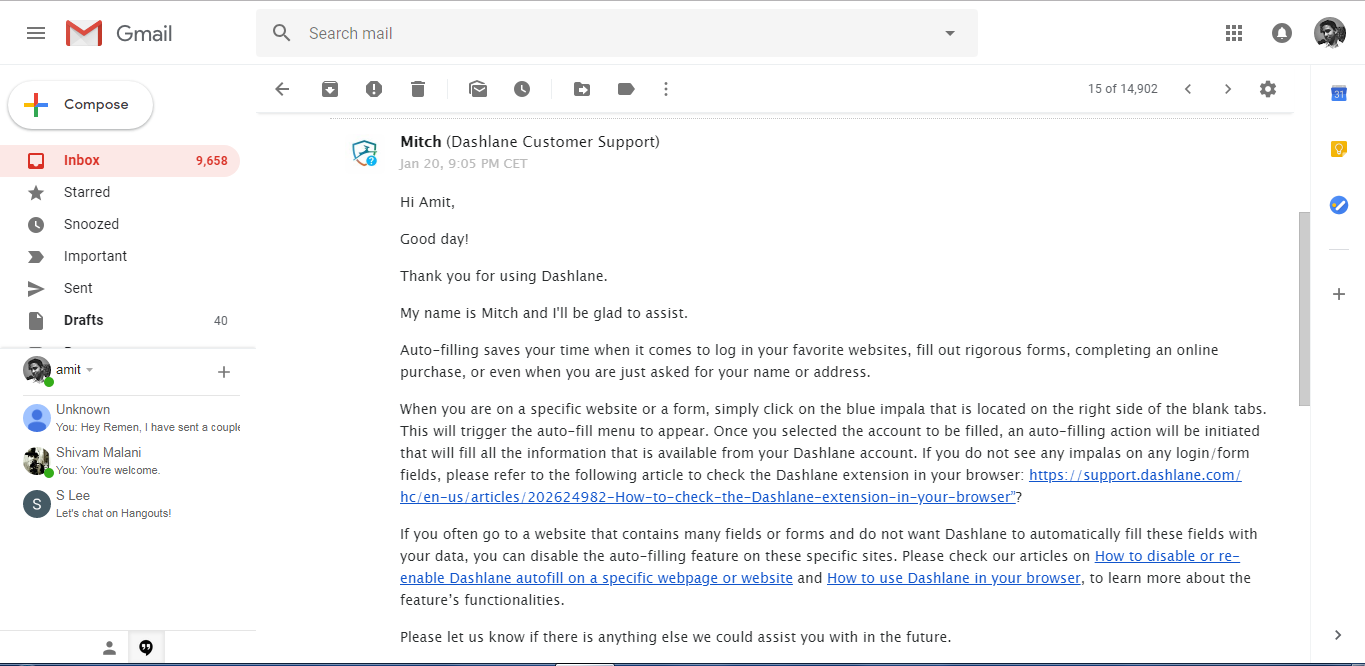 #6 A dedicated VPN for public WiFi: Using a public WiFi to accessing your most sensitive data is like inviting the hackers to play with your information.
But Dashlane leaves no chance for these hackers. It provides a dedicated VPN to its users which they can use while working in a public server.
And for your information, Dashlane is the ONLY tool that offers this service. However, it's available only for the premium users.
Dashlane Cons
#1 Most expensive in the lot: Dashlane is the most expensive among all the other tools I tested. Sure, it has a free version with limited features, it's premium services start from $3.99/mo if you want to pay annually.
#2 No multifactor authentication: One of the biggest drawbacks of Dashlane is the absence of the 'multifactor authentication' feature.
While the major players like LastPass and 1Password offer this feature to their users, Dashlane only offers the 2 step verification to the users.
#3 The autofill feature stops working sometimes: There's no doubt Dashlane is one of the best password managers one can have but the only issue (although small) I faced a couple of times is with its autofill feature.
Sometimes it doesn't fill the login forms even though you've saved the site URL and all the login details in your vault. In such a case, you'll have to open the vault and copy and paste the login details.
Dashlane Plans
As I just mentioned a while ago, Dashlane is one of the most expensive password manager tool available out there.
It has a free plan with limited features and the premium plans start from $3.99/mo when billed annually.
Do I recommend using Dashlane?
Definitely yes. The number of features it offers to the users, its clean dashboard plus a dedicated VPN worth the amount it charges.