Did you know content marketing is essential to any company's "strategic integration" — no minor finding? The connection between B2B marketing and sales is vital. So, marketers need to improve content marketing strategies to enable sales.
The importance of content marketing continues to grow as people move online. New technology enables us to connect with people faster, and salespeople struggle to get the leads needed to meet quotas.
With content marketing, businesses can attract more leads and make more sales. A content marketing strategy can help you create a more effective sales strategy. Use content to help salespeople do their jobs better and more efficiently.
Buyer's Journey — An Overview
The buyer's journey is a long, complicated path with many touchpoints. You must understand how your customers move through the buying process to create a successful content marketing strategy.
Here are two stages crucial to the onset of the buyer's journey.
1. Pre-Purchase Research
Your customers may need to be ready to buy, but their interest has been piqued. They're gathering information about your product or service and comparing your offer. This is when they decide whether to continue searching for more information about your product or service.
2. Online Research
This is where your prospects will seek reviews of your product or service. You can use paid ads on Google Ads to target these users, but only if you know the keywords they're searching for (and how much they're willing to spend). GA Connector for CRM and Google Analytics integration will help you to know which campaigns, ads, blog posts, and keywords drive the most qualified leads. Additionally, you can use remarketing campaigns to attract these audiences on social media.
How to Prepare an Effective Content Marketing Strategy to Close Sales?
Content marketing, as a vital component of digital marketing, is the key to unlocking the buyer's journey. By understanding what motivates buyers, you can create content that caters to their needs and interests.
The key is to think of marketing as an enabler for the sales process—not a separate function. The goal should be to help salespeople execute more efficiently by providing the right content at the right time in the buyer's journey. Share these tips in your next cross-functional meeting with the marketing and sales team. 
To do this, break down the customer lifecycle into five stages — Awareness, Consideration, Decision, Purchase, and Loyalty.
The buyer's journey is an essential concept in sales. It provides a framework for understanding how a prospect goes from being unaware of your product to buying it. The buyer's journey has five stages:

1. Awareness
This is the first stage of the customer's journey. Your prospect is aware of the problem you solve and has researched it. But they are yet to decide if it is a priority. You know your audience, but you don't know their pain. That's why you need to create top-of-the-funnel content to bring awareness to your brand.
You must remember not to push for a sale at this stage since the prospect is only looking for solutions to their pain point. Some popular content plans for this stage include creating:
Blog posts
Social media content
Web pages or microsites
Infographics
Podcasts
E-books

Source
Moz is an excellent example of depicting the awareness stage. The company has been posting informative videos to educate people about crucial aspects of SEO. This strategy has built brand awareness and credibility among their target audience. These people will become paying customers.

2. Consideration
Your prospect has started considering solutions but has yet to decide anything specific. The buyer is actively looking for information about a product or service. This is the perfect stage to write blog posts that address their pain points. You can share satisfied customers' video testimonials and case studies to help them make an informed buying decision.

Source
Zendesk uses blog posts to educate prospects about different aspects of customer service. So when they need customer support software, Zendesk is top of mind — and maybe the first choice. The top benefit of these blogs is the trust audience has in the brand. It also helps them re-engage buyers who may be interested in their product. Providing consumers with sufficient information is especially important for brands that produce products or services which require some knowledge from the customers' side to be properly used, or that produce sensitive or controversial products such as ED meds or Delta 8 gummies.

3. Evaluation
Your prospect has narrowed their options and is researching potential purchases but has yet to decide which one to buy. This is the time for them to learn more about your product or service. Even with a clear aim, 65% of marketers find it difficult to understand effective content formats for this stage.
For the middle-of-the-funnel (MoFu) stage, focus on nurturing your qualified leads so they may convert to a paying customer. You can do this by creating email campaigns, compelling call-to-action (CTA) buttons, and MoFu-focused SEO. When you execute these initiatives well, leads will gravitate to your brand.

Source
They may look for product reviews, comparisons, or expert opinions on various available options. You can help them by providing helpful resources like customer reviews on G2 or Capterra. These customer testimonials build trust with social proof.

4. Purchase Decision
Your prospect has decided on the solution. Now they want to buy and are looking for the best price or terms from different companies, including yours. This is where content marketing can help your sales team close more deals. A data analytics company can influence a consumer's purchase decision by providing insightful and data-driven information about the product, helping them make an informed decision that meets their needs.
This stage comes after they have signed up for your product, got a free trial, or attended a demo. With most of the work done at this point, you only need to remind them why your product is the right choice. Avoid being pushy or upselling to build trust. 
You can simplify the checkout pages or offer discounts to close the deal. You may even provide multiple payment options to help customers. Another tactic to influence purchasing decisions and increase sales, particularly for your eCommerce products, is building advertising strategies. Furthermore, it will be beneficial to implement expert PPC services for eCommerce to achieve desired results.
By providing valuable information that helps resolve their issues and answer their questions, your prospects will be more likely to choose you over another vendor. HubSpot uses blog posts and email courses in its knowledge base to educate its readers on everything from content marketing tactics to business strategy

5. Post-Purchase Behavior
This stage occurs after the purchase of the product. But several months later, your customer decides whether they are happy with your product. There are 3 categories your product may fall under:
Under expectations
Met expectations
Exceeded expectations
If a customer thinks your business met or exceeded their expectations, you have nothing to worry about. However, if they experience post-purchase dissonance (or regret), they may turn against your brand.
Here is what you can do to prevent your customers from feeling buyer's remorse:
Have a reasonable return policy
Simplify return process
Provide excellent customer service throughout the buying process
It's a critical time for businesses to re-engage with customers. This is when they will most likely share their experience with others and provide an online review.
You can capture this with in-app NPS or email campaigns. The other would be to create an incentive program that rewards customers for leaving reviews, such as Amazon's Vine program.
Top 10 Methods to Enable Sales with Content Marketing Efforts 
Content marketing can improve sales by helping you understand buyers' decisions. You can accurately track your results with all efforts goes into content marketing.
1. Create a Limited-Time Offer

Offer an incentive to the customers to build hype about the product/service. You can offer special discounts or freebies if they buy from your website or social media page within a specific period. The limited-time offer will drive people to purchase immediately instead of waiting for a better deal later.
Consider adding a generated dynamic QR code with exclusive limited-time discounts on your promotional materials to drive more sales.
Informative content educates people about the problem it solves. You can do this through informative blogs, tutorial videos, and case studies. Podcasts are also educational and do not require other costs beyond a good online audio editor, mic, and other equipment. Show how your offering has helped overcome the problem.
Your goal is to connect with people at the top of their decision-making process. It's helpful when they contact you for quotes or services. It would be an easy sell because they already know who you are and what value you provide.
3. Create a Customer-Focused Approach

Source
Is your audience made up of B2B buyers or B2C consumers? What are their interests, goals, and pain points? What are the best channels for reaching them?
Try to match the content with the stage of the buyer's journey. The first step to creating effective sales content is to think about the content that will resonate with your audience.
4. Make the Customer a Part of the Story

Source
Make the customer a part of the story by including them in your content marketing efforts. Have them in contests or promotions that encourage engagement and participation from users on social media. Make your visuals sparkle and promote such products as custom clothing or promotional gear to grow your audience and raise brand awareness.
5. Use Data to Develop Content

Source
Creating content that targets your audience is not just about telling people about the product or service. It's more about educating them about the problem that the product solves. Use case studies and research to show how your offering has helped others in their business. Another example is to embed a questionnaire on your website, like a quiz or an assessment. People can check their knowledge of your product or service in a playful way and you can offer your professional feedback afterward. You can even ask them for their email address so that you can send them a more detailed feedback report. And in the meantime, you are effortlessly building your email list while gathering highly qualified leads. There are various tools available online, such as WordPress quiz plugin that you can use to easily create and embed a questionnaire on your website.
6. Include Your Sales Team in Content Development

Source
Acknowledge the competition and create a better solution. Your sales team needs to know what's happening in the industry to serve customers and close deals better.
If If you have competitors who offer similar products or services, it's important to ensure a good landing page experience for your audience. Including your competitors in the content creation can be a useful strategy, where you can create comparison landing pages to showcase how your product is superior to others. By doing so, you not only provide a valuable resource for your audience to compare and make buying decisions quickly, but also enhance their overall experience on your website.
7. Let Technology Do the Work for You
Experimenting with different content formats and optimizing them for conversions can help boost your e-commerce conversion rates. Try tools like Google Analytics and HotJar to see which content people engage with most and what interests them. There're also 25 Google Analytics alternatives to try out. Use this data to decide what content you should create, more or less.
You can also use lead scoring to rank leads based on their engagement with your content automatically. It helps sales teams focus on those most likely to buy from you. This will help you save time by not pursuing unqualified leads and concentrating on high-quality prospects more likely to convert.
Some other lead-generation tools and sales platforms that may help you reach the right audience with the right message include email generators, heatmaps, email finders, content generators, and cold email software including email verification. To make sure that your content is up to the mark for using in your content marketing approaches, you should maximize its readability as well as engagement. For readability, you can use tools like Rephrase (paraphrasing tool for content simplification) and for engagement, you can use tools like Canva (graphic design tool for making visuals).
8. Help Salespeople Stay "Sales-Ready" All Day Long
Measure, analyze and optimize your content efforts to achieve your sales goals. Content marketing is about creating engaging and valuable material for your target audience. You must create content that helps your audience solve their problems without getting on a call with your sales team.
For example, if you're selling cars, you can write a blog post on how much money you can save by buying a hybrid car instead of an SUV. Or create another post on how to get financing if you need a credit history. These articles will help keep your audience engaged with your brand. It would make them more likely to return to your website when they have other problems and remain in your funnel.
9. Invest in Skill Development
Define a sales enablement strategy and provide sales reps with the tools they need to sell. You can invest in training, coaching, and other technologies that help your representatives become more effective at their jobs and close more deals.
10. Keep Prospects Interested With Content Upsells
Use email marketing and social media to share valuable content with your leads and customers. When it's time to buy, send them an upsell email (validate email address before the outreach). This gives them an easy way to buy what they need without searching for it on your website or calling the sales team.
Wrapping Up
When done right, you can use content marketing to help with sales enablement in a significant way. Effective sales enablement happens when sales and marketing are aligned. And each department works together towards a common goal: increased revenue. The two departments should work hand-in-hand to achieve this goal, and content marketing is one of their best tools to help businesses do so.
As the next steps, look at your existing content marketing strategy. Try to identify opportunities for content formats that can enable sales. If you don't already, here are key content formats to include in your content marketing strategy:
Evergreen blog posts
User-generated content
Podcasts and videos
Product listings
Apart from this, try to also remain active on online communities and forums to showcase your brand and its offerings and to interact with potential buyers.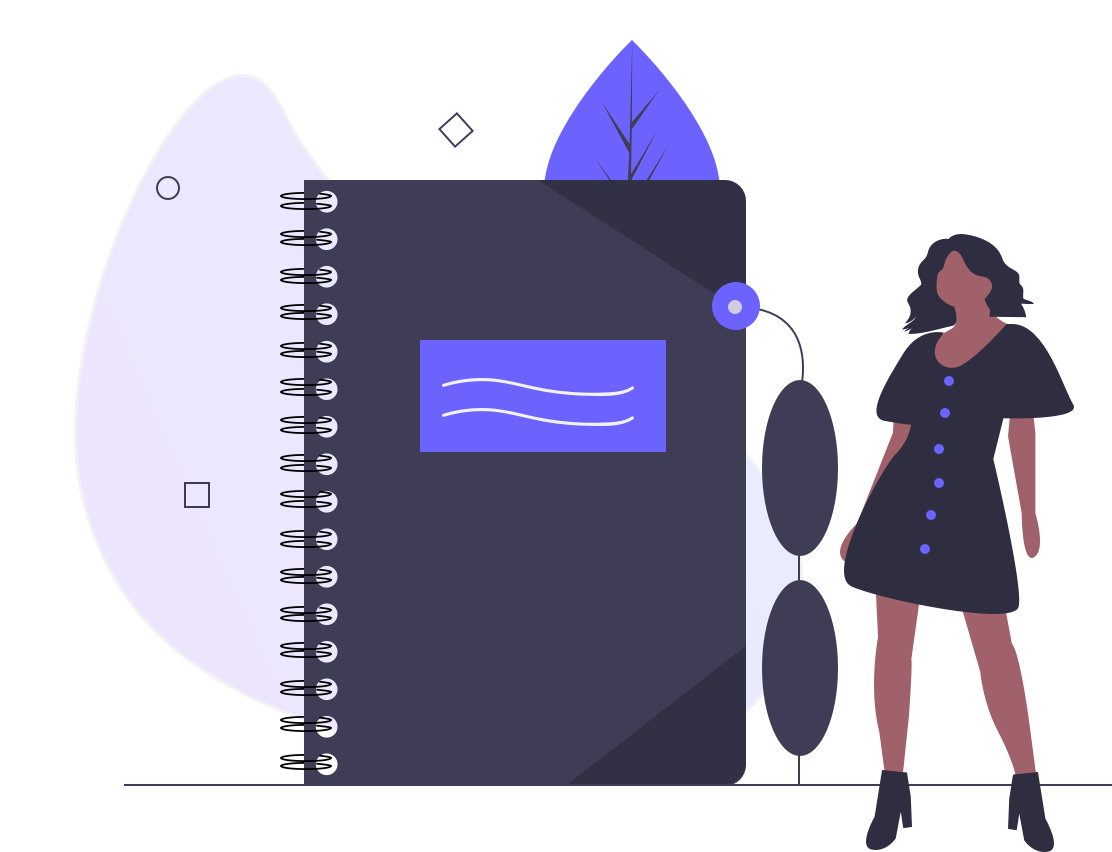 Download LastPass
It's our #1 guide