Content is king, but producing good quality content consistently can be quite challenging.
Fortunately, with the right content creation tools, you can smoothen the entire planning and content creation process. One can easily access tools that help generate fresh ideas, speed up content creation, provide deep insights, and help content creators develop better-performing content.
Sounds lovely, right?
However, where does one find such tools, and which are the best tools available from the multiple options available online? Well, you don't need to spend hours researching the same, as we have done the homework right here for you, so just follow this guide and get going. 
We've put together a list of the top tools content creators can use to facilitate the entire content creation process. But before we know more about these tools, let's understand more about content creators and their role in the content creation process.
Who is a content creator, and what do they do?
Content creators are creative individuals who create and oversee the development and production of content that helps connect a brand or other entity to its potential audience. Content creation could be through copywriting, design, production, and other media formats. Most content creators use a social media management tool to publish content across multiple channels at once and during peak publishing times. One can opt for buffer alternatives to schedule a week's or month's worth of content in advance to make sure that social media profiles stay active even without logging in to them on a daily basis.
Social media channels, blogs, podcasting, and videos are just a few of the formats that content providers use to publish their work.
Companies typically spend 26% of their marketing spend on content generation. That says a lot about how essential companies consider content creation is in achieving their marketing goals. However, it'd be fair to say that not all companies can create the right type of content that resonates with their audiences and builds a strong connection with them.
The reasons could be many ranging from not conducting proper research on their target audiences to producing low-quality, or worse content that doesn't appeal to their target audience.
The value of the content depends on many factors to ensure that it strikes the right note with your audience.
It involves assessing a business from top to bottom, considering things like voice and style, design aesthetics, competitor strategies, and future growth prospects. 
Writing catchy social media captions, in-depth blogs, detailed case studies, and industry-specific whitepapers that are useful to your audience.
It can involve videos or photography that enhance content and fit the brand persona.
The content created also needs to consider SEO to boost the search engine rankings of the content created and rank them right on top of search results when audiences are looking for help on a particular topic related to your brand or service. 
It needs to be distributed to a broad audience. Content creators usually increase the reach of the content by using authority backlinks, email marketing, distributing it on social media, etc. 
And most importantly, it needs to be informative and helpful to your target audience, or they may not engage with it. 
Using scheduling tools for utilizing the best time to post on social media is beneficial for reaching the right people at the optimal time.
Now that we have understood the role of high-quality content in connecting with audiences and why it is essential, let's look at some content creation tools that can help you achieve your goals.
Tools for Content Planning and Research
1. Google Trends
Image source: Screenshot taken by the author from Google Trends
Using Google Trends, you can learn how popular a keyword, search term, or topic is among Google users. You can also discover the latest trending topics in your niche using it.
Google Trends can help you acquire an edge over your competitors and identify the best content topics to connect with your audience. It also offers detailed reports on different keywords and their popularity over a day, week, or month.
Pricing: Free
2. AlsoAsked:
Image source: Screenshot taken by the author from AlsoAsked
AlsoAsked offers considerable creativity to content creators when conducting keyword research for blog posts. First, enter your search term, then select your language and location. Following that, you can see a map of all the pertinent queries that AlsoAsked has pulled from Google's "People Also Search" section.
While this app is free, you can export the results in Comma-Separated Values (CSV) format with the Lite plan. As a result, it's a great content tool for outlining the structure of your SEO-focused content.
Pricing: 10 searches are free each month.
3. Semrush Topic Research Tool:
Image source: Screenshot taken by the author from Semrush
SEMrush Topic Research Tool is a fantastic resource for swiftly brainstorming content concepts and efficiently organizing your ideas. You enter a topic and a destination area, and it then offers you possible ideas related to the topic you are searching for.
It is the preferred tool for SEO managers due to its in-depth insights on websites and keywords, their ranking, and how difficult it is to rank for them.
Pricing: Monthly pricing plans begin at $99.95, but they also include SEO, content, social media, and PPC capabilities.
Tools for Creating Written Content
1. Grammarly:
Image source: Screenshot taken by the author from Grammarly
Grammarly is a reliable tool for checking spelling and grammar. Your content needs to be error-free to rank well on search engines and give readers a better user experience.
This tool can analyze your content for grammar mistakes, misspellings, check for plagiarism, and tone. It also includes a Chrome extension, which is helpful when working online. It is considered a must-use tool for both writers and editors.
Pricing: A free plan is offered. Paid plans begin at $29.95/mo.
2. CoSchedule Headline Studio:
Image source: Screenshot taken by the author from CoSchedule
Another popular tool for creating content, CoSchedule's Headline Studio, evaluates the headline of your content based on various criteria, including SEO, inspirational words, unusual terms, word count, and more.
You can use it to optimize your title and rewrite the best-performing ones to rank better on search engines and draw organic traffic to your website. It is a straightforward yet effective tool for your content development process.
Additionally, Headline Studio offers a Chrome add-on.
Pricing: There is a free plan. Paid plans begin at $9 monthly.
Tools for Audio Broadcasting and Podcasts
1. Audacity:
Image source: Screenshot taken by the author from Audacity
Audacity is the best tool if you want to add/edit your voice for a podcast or a video. It is a free, open-source, multi-track audio editing and recording program. It also allows you to capture live audio, edit it, cut noise, change the pace, and export it.
Pricing: Free to use
2. Alitu:
Image source: Screenshot taken by the author from Alitu
The most tedious and time-consuming step in producing a podcast is editing the audio to get the best sound quality. Alitu helps you with this task through its automation tools.
You don't need audio editing expertise to record, edit, or distribute your podcasts with Alitu. You can also clean your audio of any distortions. Then, editing with it is a breeze.
Tools for Webinars and Video Production
Webinars are quite a popular way to generate more leads, while good quality videos boost your content. To create the best webinars and videos, you, however, need to be aware of the best audio-video broadcasting tools, such as;
1. Animaker:
Image source: Screenshot taken by the author from Animaker
Animaker is a popular tool to speed up the entire video-making process. Over 10 million users use it to make great videos. Leading companies like Unilever, Amazon, and Nokia are also customers of Animaker.
Features:
Live video editing, GIF, and short video creation.
Prepared templates.
Adding characters will liven up your videos.
Several facial expressions of the individuals in the video.
Character lip-syncing is automatic.
Cartooning studio.
Pricing: Monthly plans start at $20/mo and yearly plans at $10/mo.
Image source: Screenshot taken by the author from Veed
Veed is a straightforward online video editor application that enables you to edit video content, apply visual effects, and translate films and audio files. It is the ideal option for fast and efficient editing, cropping, and adding subtitles to your videos.
Although it occasionally has bugs and loads slowly, it'll save you time adding subtitles manually.
Pricing: A free plan with a watermark is available for short productions under 10 minutes. The basic plan costs $18 per month with a subscription.
Image source: Screenshot taken by the author from Loom
The streamlined video sharing and recording tool Loom is available as a desktop application and a Chrome extension. How is it useful? You can simultaneously record your webcam and computer screen to make explicit instructional films.
Additionally, you can clip films with this program and link them to your colleagues. Loom is a go-to tool for either recording and exporting your videos or for video messaging with coworkers.
It offers a free edition with up to 25 video clips and 5 minutes per video. Loom is the right choice if you intend to film tutorials or reviews of digital technologies for YouTube.
Pricing: Free for 25 videos or more. The business plan begins at $8 per month with an annual plan.
Image source: Screenshot taken by the author from Biteable
Biteable is another effective tool for making and editing videos. It offers a free plan with fewer features that are available free for life. This tool helps you produce anything from promotional movies and animations to social media postings and digital advertising. Besides, it has a vast library of video templates.
Pricing: A free plan is offered. With a monthly plan, premium plans start at $29/mo, while yearly plans start at $19/mo.
Tools for Visual Content Creation
People view and share video content more than written content due to its attractiveness and ability to attract attention.
Marketing professionals believe that visual material is essential to their strategy. However, sometimes even the best images need a bit of editing to make them more visually appealing and relevant. Here are the top tools for creating excellent visual content.
Image source: Screenshot taken by the author from Canva
Designing presentations, social media posts, infographics, resumes, mailings, logos, and YouTube intros is easy using Canva, making it the most popular design tool among amateurs and professionals. It is impressive since it streamlines the entire design process while being simple enough for anyone to use.
It has a photo library and templates for various design formats, styles, and themes.
Pricing: Canva provides a no-cost plan. Additionally, it offers premium plans beginning at $9.99.
2. Giphy:
Image source: Screenshot taken by the author from Giphy
You can search for GIFs on GIPHY, the most popular GIF database online, if you want to use them in your blog posts. Sharing GIFs is also now easier than ever, thanks to its integration with various apps.
You may even make GIFs using it. First, upload your image or video, choose the animation speed, add text if required, and your GIF is ready to use!
Image source: Screenshot taken by the author from Piktochart
Infographics are one of the most popular data visualization formats, and making them easier to create is Piktochart. This tool can increase your website/content backlinks by producing excellent and shareable infographics.
With Piktochart, you can create infographics that appear professional without having any design experience.
Pricing: There is a free plan. Premium plans start with a monthly cost of $24 and a yearly cost of $14.
Image source: Screenshot taken by the author from Visme
Do you need to make charts for your data and statistical information that will rock? Using this tool, you can increase backlinks and credibility by incorporating specially created chart visualizations into your blogs, social media updates, and other content. It is the best tool to make data and monotonous graphics enjoyable.
Anyone can create infographics on Visme because it is user-friendly. With Visme's simple drag, and-drop builder, you can create presentations, infographics, charts, and short movies. The most incredible thing is that the free plan covers many features.
Pricing: There is a free plan. Paid plans begin with a monthly payment of $25.
Conclusion
The content creation tools mentioned in this blog are just a few of the multiple options available online. You need to select a tool based on the type of content you want to create, the specific features you need, and your budget.
As a content creator, you usually have a tight schedule and are occupied with multiple tasks. In such a case, hiring a virtual assistant can be beneficial for managing all your mundane but necessary tasks.
You may consider employing any of the tools described above to speed up your content production process while ensuring it is still of the highest quality. Businesses require quality content to draw the right target audiences to your company.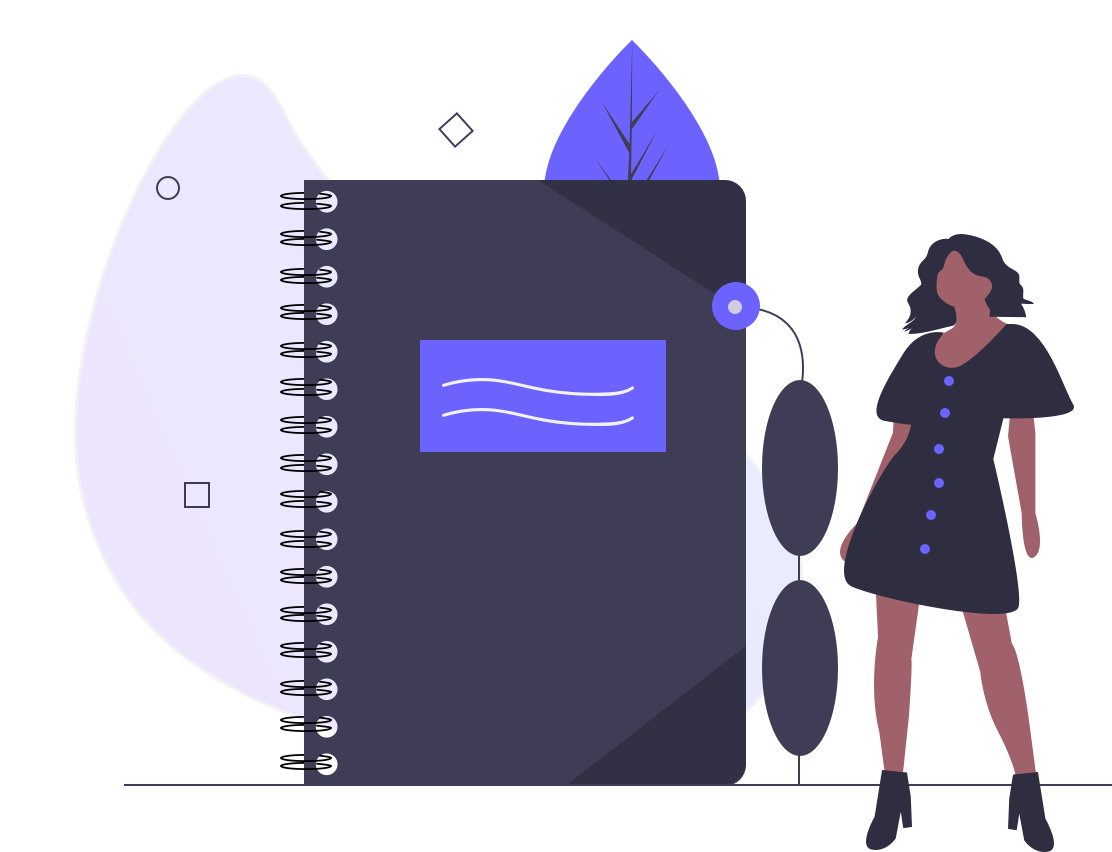 Download LastPass
It's our #1 guide