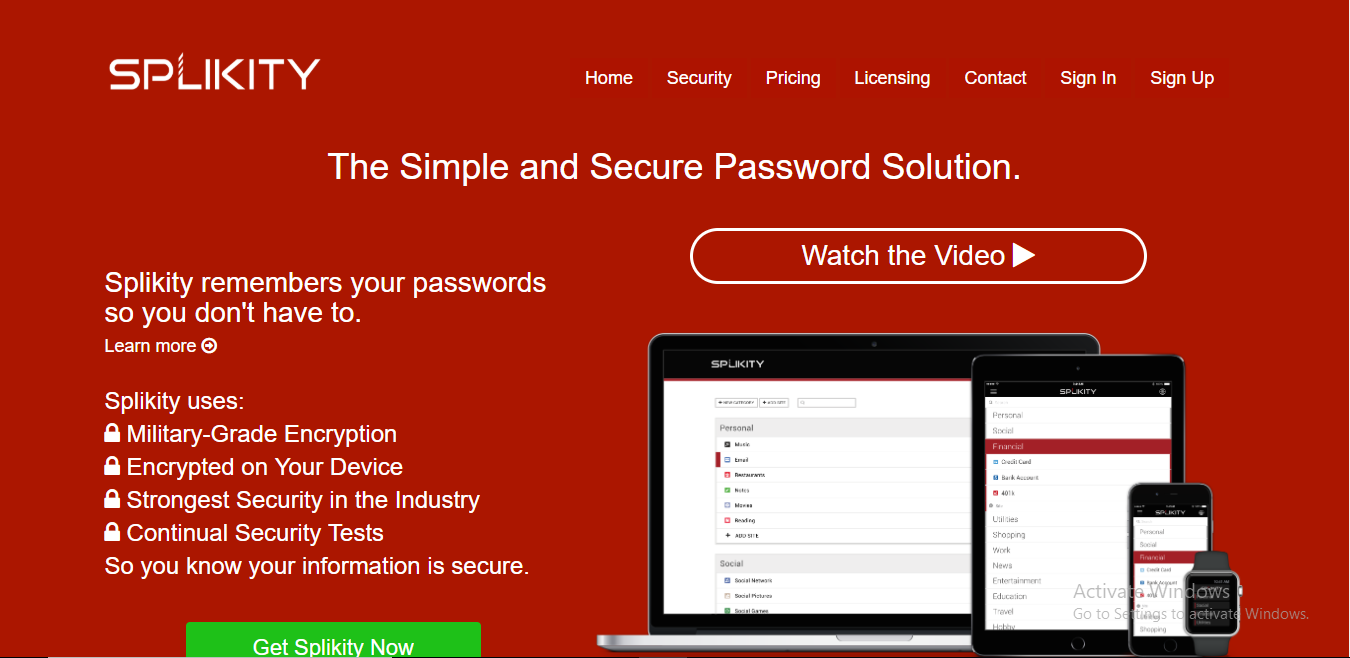 Splikity is a paid software that can do only basic level password management.
The tool has nothing to talk about except for its user-friendly interface and quick auto-login.
And the worst part?
You need to pay for these entry-level functions that other similar programs offer for free.
So in short, Splikity is a big no-no for everyone. And after going through its pros and cons, you will know why.
Let's go.
Splikity Pros
#1. Working on Splikity is child's play.
Since the software is web-based, you're not required to install any desktop app. Just create an account, add the browser extension, and you're good to go.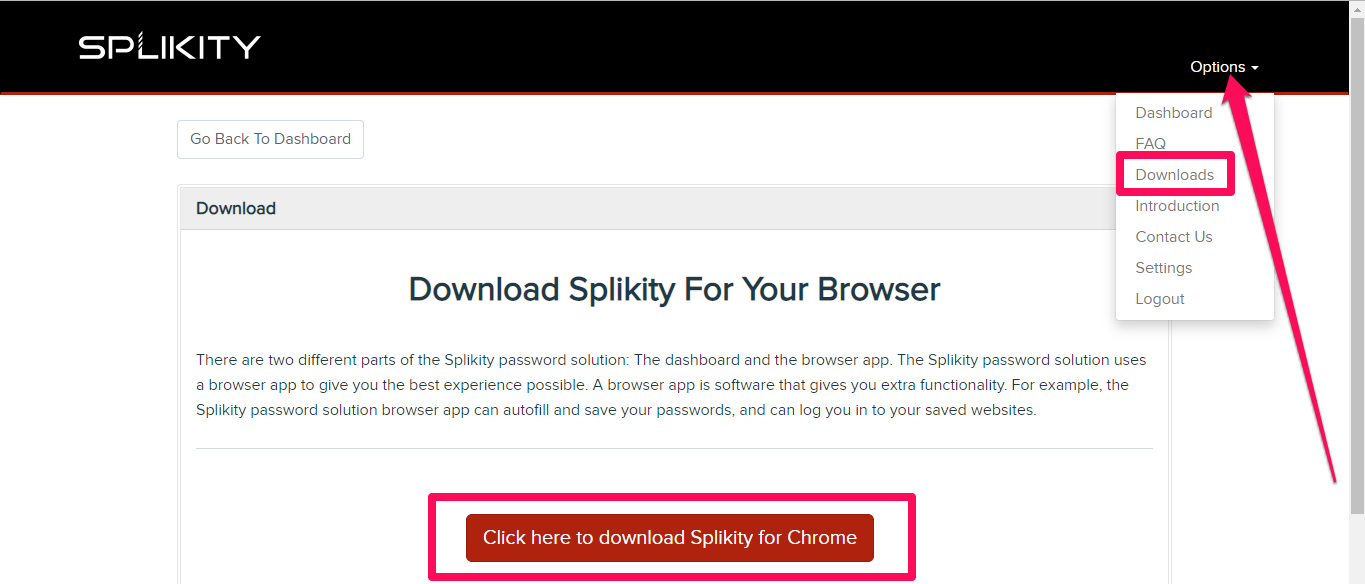 Now, as you sign in, you come across a clutter-free interface that makes your job more convenient.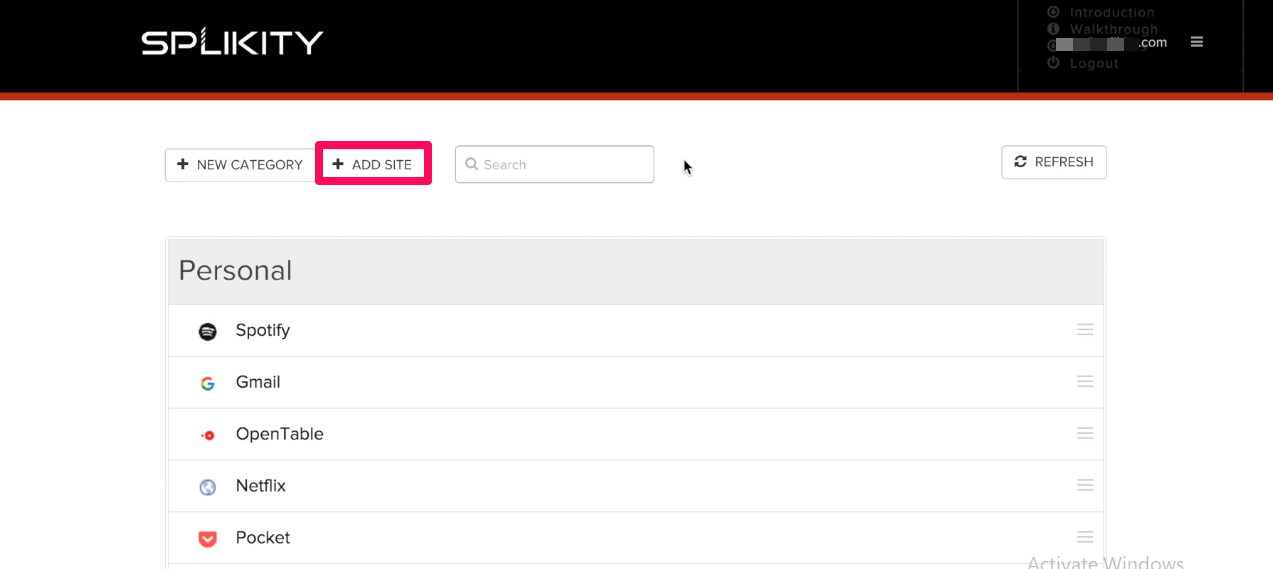 Since it merely has two options on the interface, there is no room for confusion. And it takes only a couple of clicks to add your first password.
Just click 'Add Site', fill in the details in the next wizard, and click 'Save'. That's all you need to do.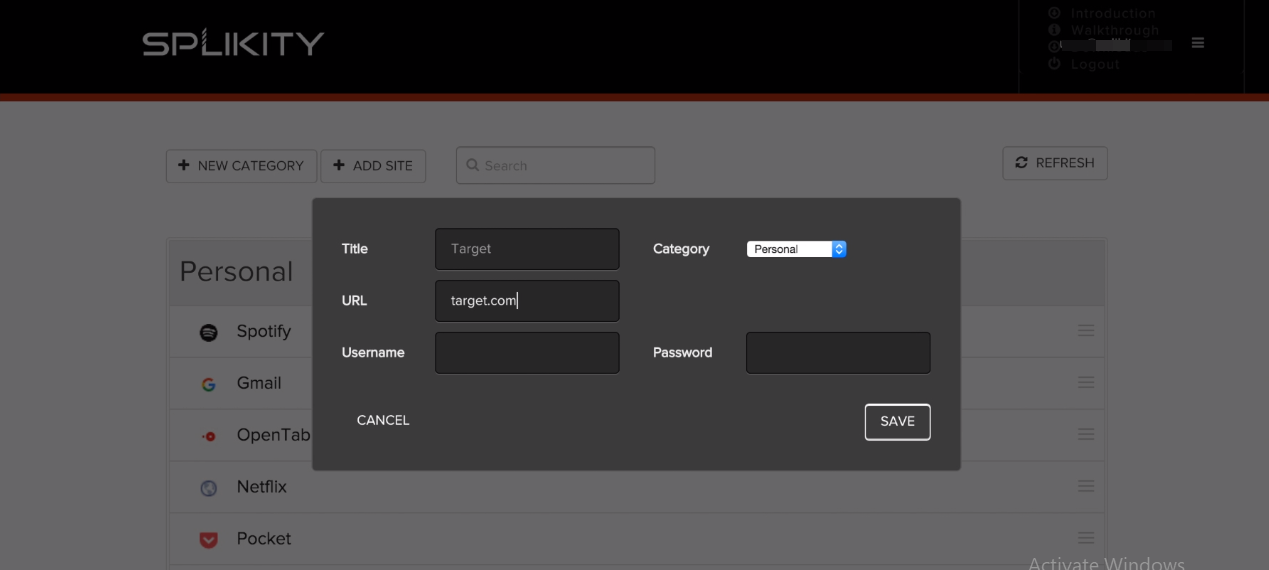 Whatever you save in the vault, Splikity reflects it right on the main interface. And for your convenience, you're also allowed to organize your passwords using different categories.
So that you never have to work hard in the future to find a specific entry.
#2. The automatic login feature is precise and quick.
As soon as I saved my Facebook account details and opened the site, Splikity filled the login details in a snap and got me in automatically.
I used it on other sites and fortunately, got similar results. Same precision and same swiftness!
However, unlike other programs, you don't see any password suggestion while filling up sign up forms, which is quite disappointing.
#3. Splikity is available on almost every device and thanks to the auto-sync, your passwords are available wherever you go.
If you want to use it on your smartphone, download the iOS or Android app. Computer users, on the other hand, can add the browser extension. Though the extension comes only with Chrome, Firefox, or Safari.
Splikity Cons
#1. Splikity lacks many vital features, and the most notable one among them is the inability to save any other details except for passwords.
You can't store your shipping addresses, notes, online identities, or even your card details, which makes it completely irrelevant for any user.
And this is absolutely bizarre considering most of the free tools offer far more than that.
#2. Let alone multi-factor authentication, you can't even enable two-factor authentication leaving your account prone to hacking.
#3. Since Splikity is made only for solo users, it doesn't house any secure sharing facility. Neither you can access the vault while you're offline.
#4. Unlike a modern-day password manager, Splikity doesn't analyze your passwords and issue any password audit report.
So, you're on your own when it comes to maintaining your account's password health.
#5. And last but certainly not least, there is no free version of the software. You'll have to open your wallet to use this program.
Splikity pricing plans and payment methods
Splikity is a paid software with straightforward pricing.
You either pay a monthly fee of $4.99 or go all-in by paying for the entire year upfront. And that sets you back $49.99.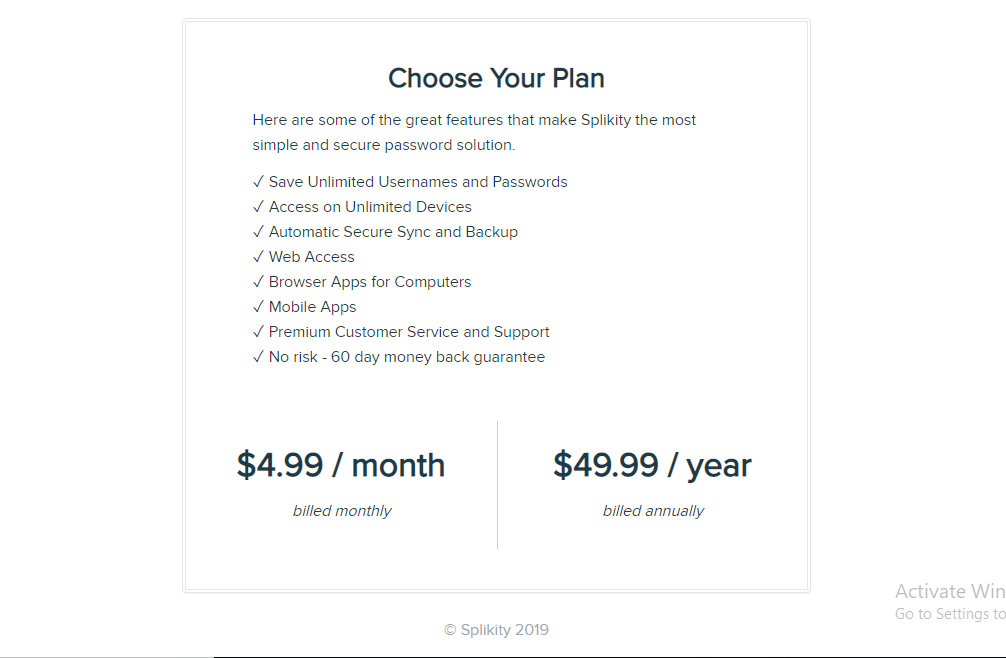 As for payment methods, you can use credit cards or PayPal to purchase the program.
Do I recommend Splikity?
No, I will never recommend investing in a software that stores only passwords. Instead, I would suggest going for an option like LogmeOnce that does almost everything you expect from a password manager. And that too, for free.