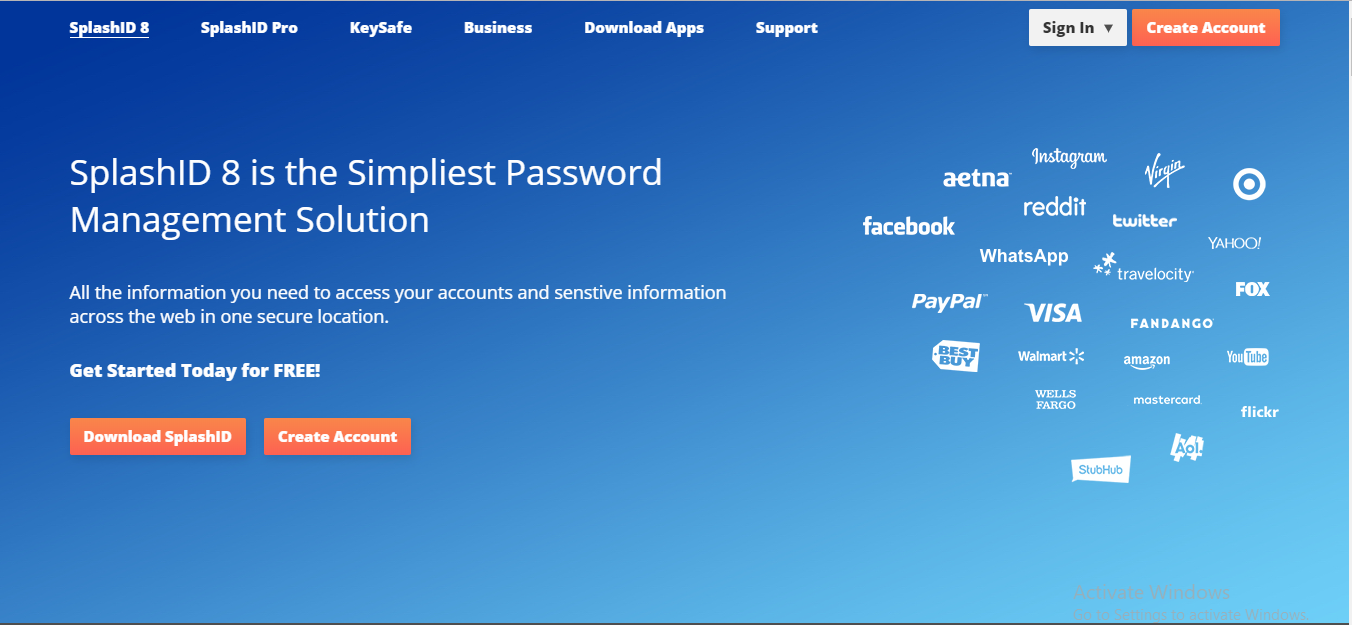 SplashID is a password manager from Splashdata, a company which is in cyber security space since 2000. And 8.1 is the latest version of this product.
However, that's only on paper. Just a few minutes of testing and it started producing mediocre results. And even feature-wise, there's nothing exciting in the tool.
It looks like any other paid password manager that follows the traditional route. Sure, it has auto-fill, a security dashboard, secure sharing, and more, but again, there isn't anything you haven't already seen.
Moreover, most of the functions were sloppy in my test.
Now, before I unveil everything upfront, let's not waste any more time and jump straight to the pros and cons of the software.
SplashID 8.1 Pros
#1. The only thing I liked in this tool is the initial setup that hardly takes a minute and involves only installing the app and creating an account.
Once you've done that, it takes you straight to the interface, which looks like this: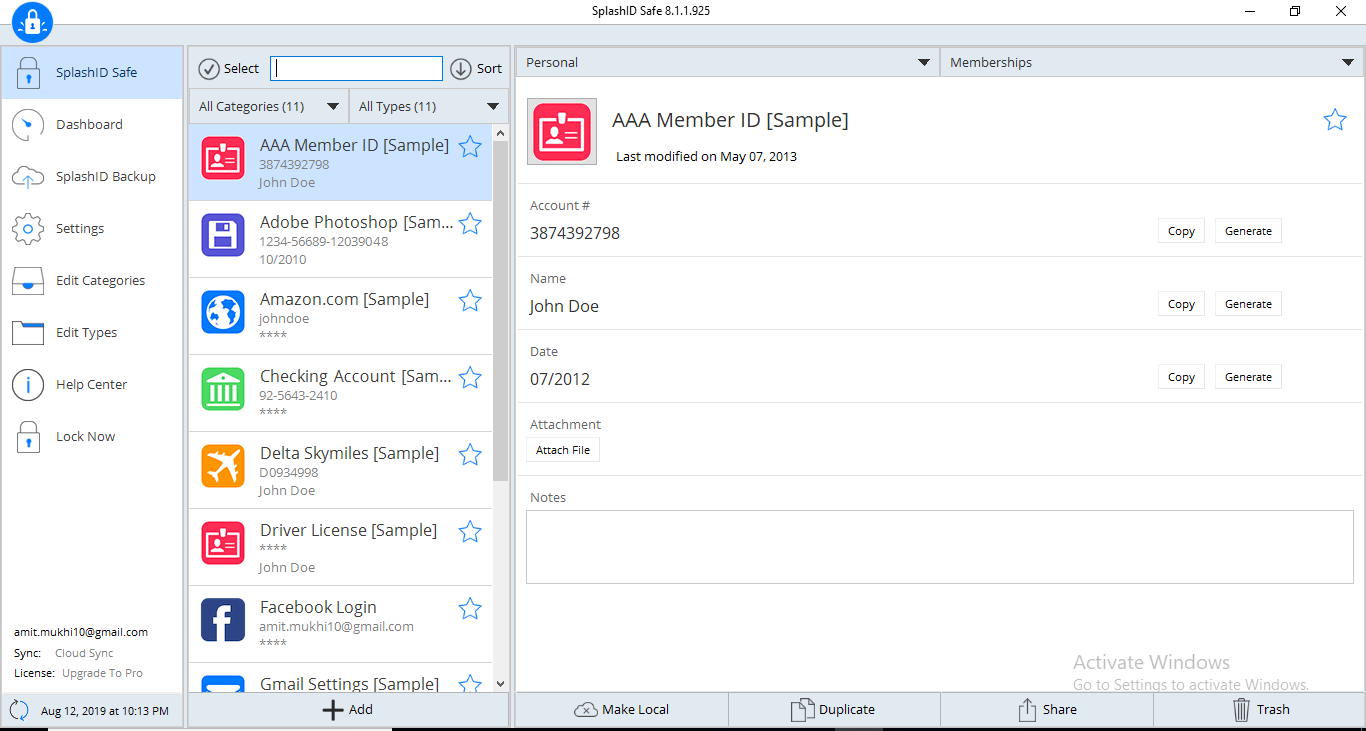 At first, you might find it busy, but don't let it fool you. Actually, all the entries you see on the interface are sample entries. And just like Intuitive Password, everything can be done from this original interface.
For example, if you want to save a password; click 'Add Password' at the bottom navigation bar, fill the details, and click 'Save'. So simple, isn't it?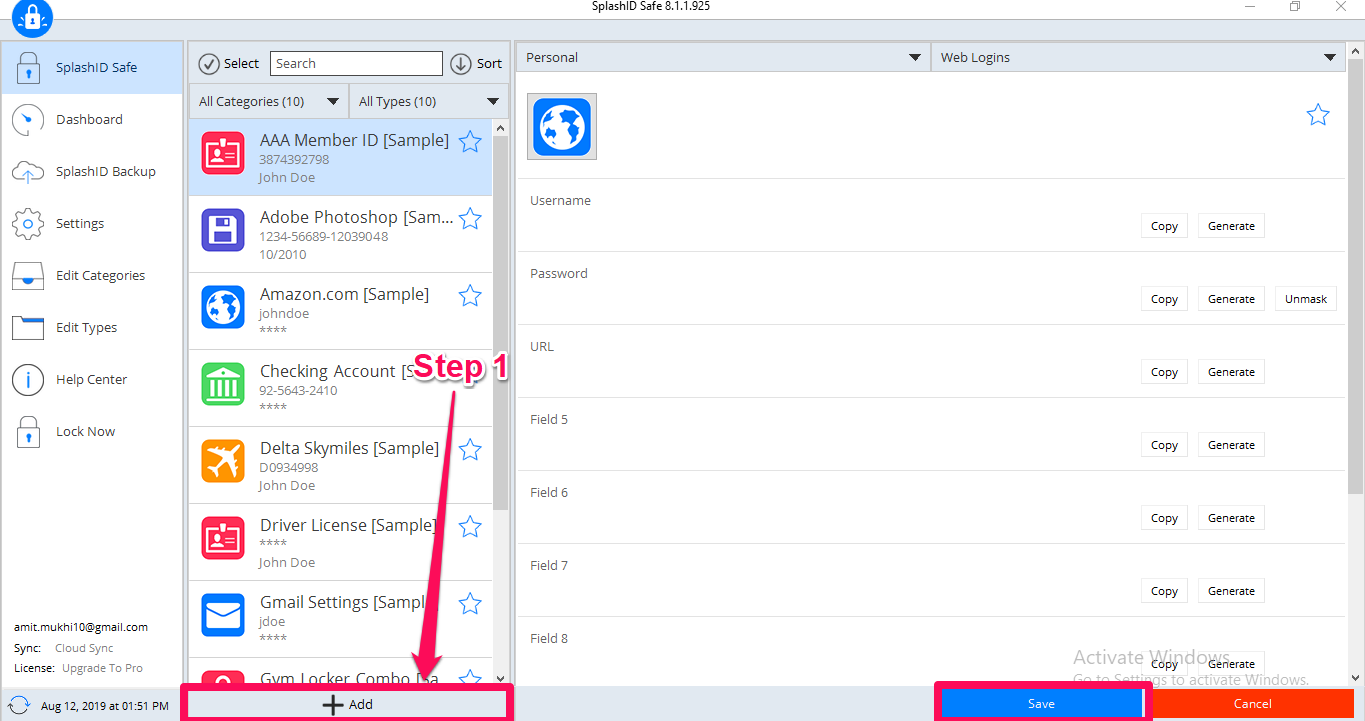 Similarly, all the other functions are also merely a click or two away from you.
#2. SplashID uses the industry standard 256-bit AES encryption to encrypt your data and never stores your info on their servers. So, you're the only person who has access to these sensitive data.
But if you're still not relaxed, I would suggest turning on the two-factor authentication to rule out any possibility of unauthorized entry.
#3. Not sure if your data is secured?
You can always refer to the security dashboard that analyzes your overall password health and points out weak passwords.
These weak targets can now be changed into hacking-proof entries using the built-in password generator. Though it looks quite old-school but does the job decently.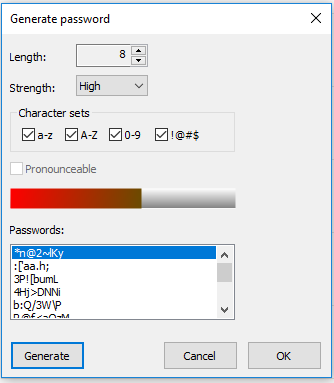 By default, the password generator creates 8 characters long passwords. But I would suggest increasing the length to at least 12 to make sure hackers don't even try to guess your passwords.
Having said that, the security dashboard feature is available only with the pro license, so does secure password sharing.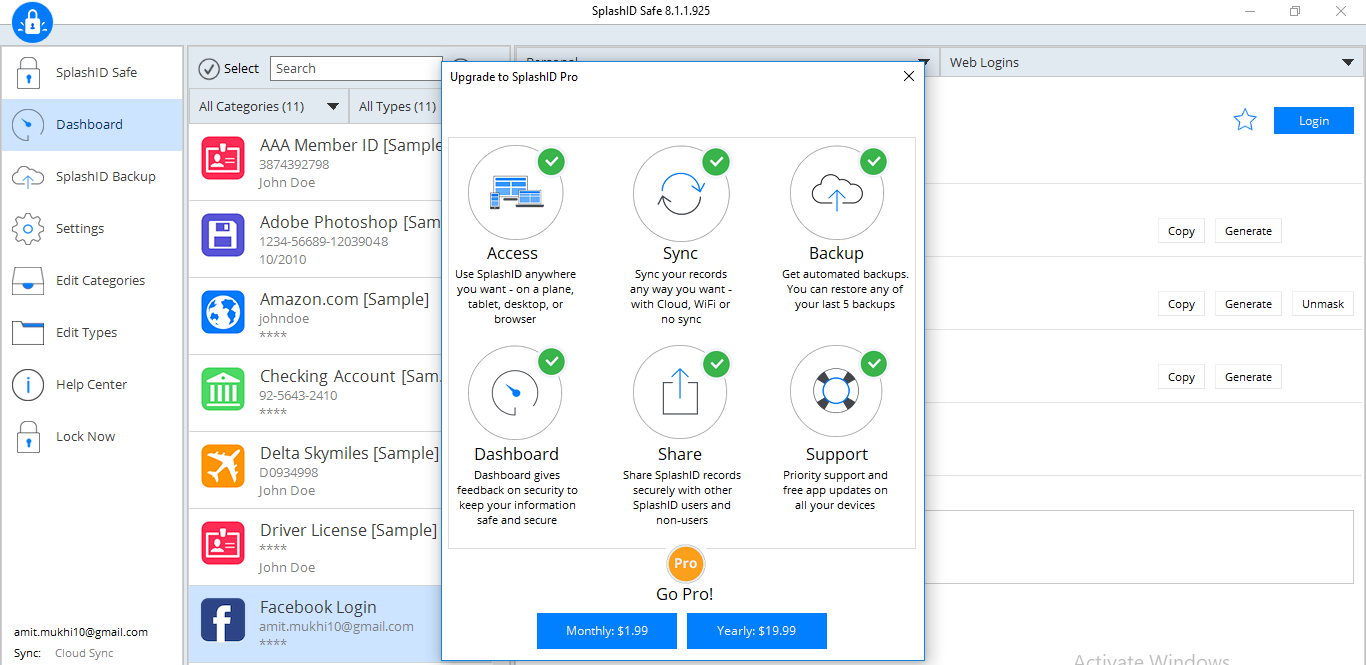 #4. SplashID is available everywhere and runs smoothly on Windows, Mac, iOS, and Android devices.
What's more?
You can automatically backup and sync all the entries across all your devices.
SplashID 8.1 Cons
#1. SplashID is buggy in many sections, and the most notable one is its auto-fill feature.
By default, the auto-fill and form capture boxes are unchecked in settings. So I had to check them off and install the browser extension to get started with it

However, it kept showing "Loading…" for several minutes when I tried to log in to my Facebook account after clicking the auto-fill icon on the login field.

And even after several minutes, it failed to show my login credentials.
Similarly, I experienced the same issue when I tried to fill my card details on a payment gateway.
#2. Accepting fingerprints and face IDs as alternatives of the master password has become a norm in many standard password managers. But seems like, SplashID is still living in the late 90s.
It neither supports fingerprints and Face IDs, nor uses a multi-factor authentication system.
SplashID 8.1 pricing plans and payment methods
SplashID 8.1 comes for free. But this free version rips you off of many features that you can find in the 'Pro' version, which costs nearly 2 dollars/month.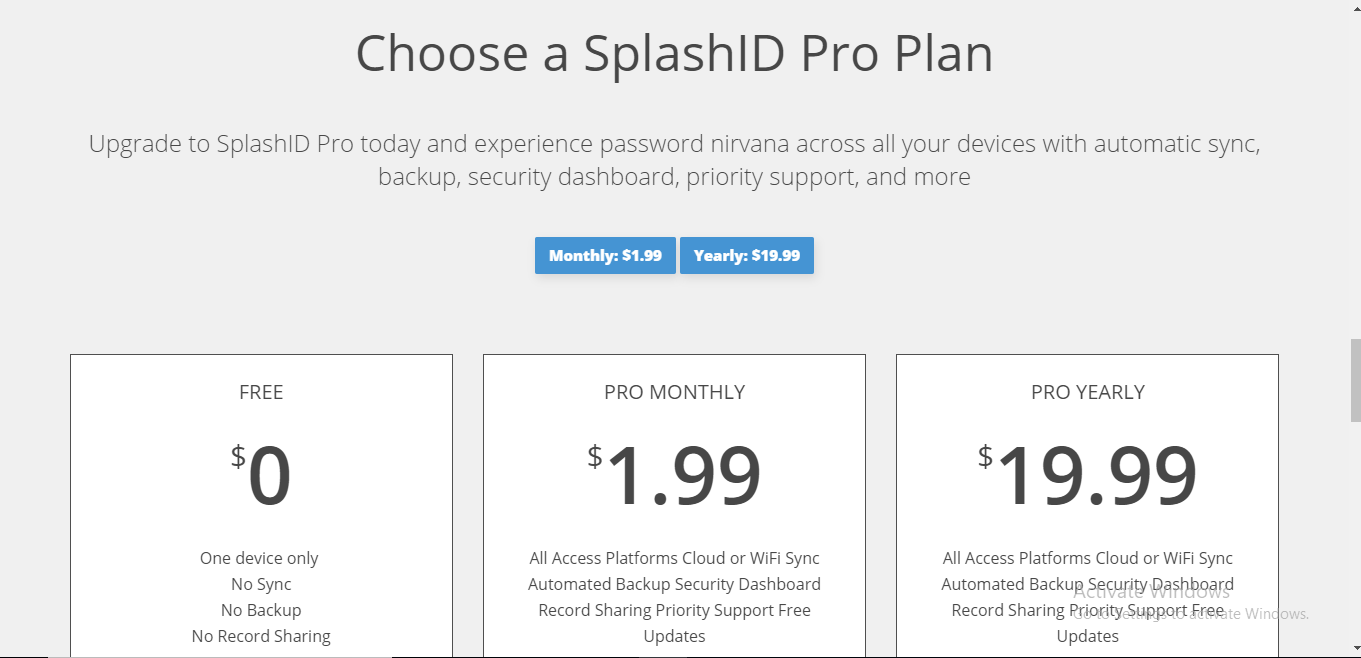 However, you can save a few bucks by paying for the entire year upfront that will bring the number down to $19.99.
Business owners, on the other hand, can get the pro license for $3/month per user.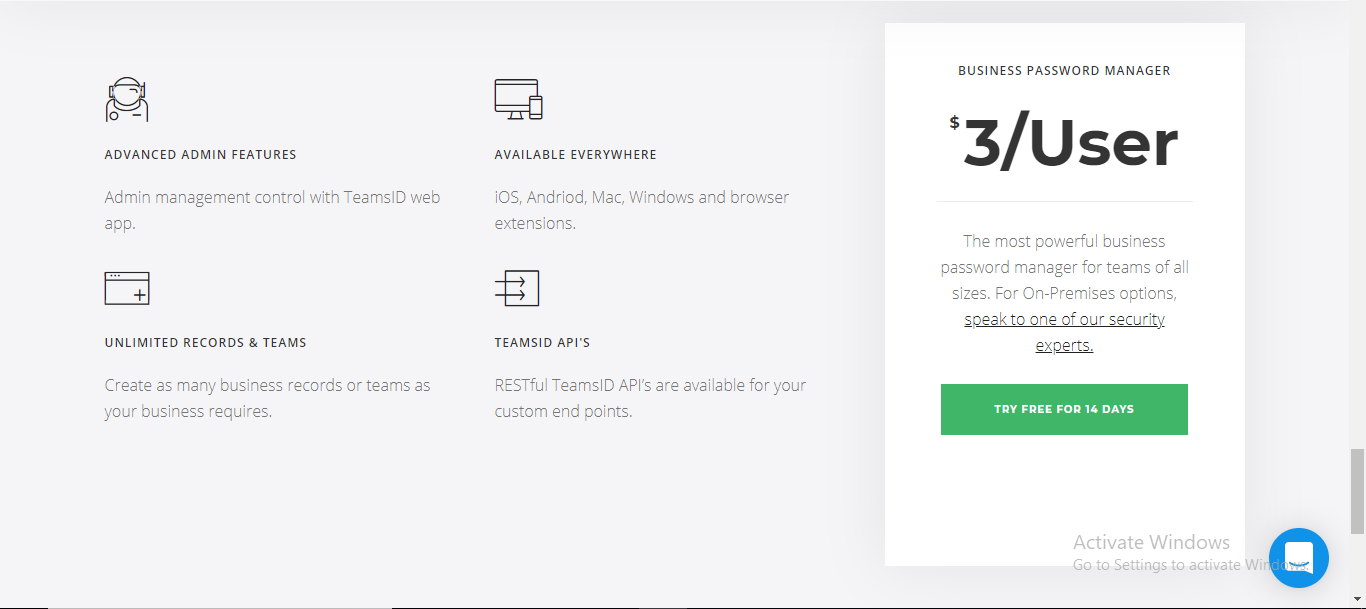 And as for payment methods; credit card is the only way to pay for this program.
Do I recommend SplashID 8.1?
No, I don't recommend SplashID 8.1 to anyone. With so many buggy features, neither the free version nor the pro version worth your investment.
A better choice in the same budget could be LastPass or Zoho Vault. Both these tools are excellent and 1000 times better than SplashID.
For those who want a free program could go for LogmeOnce.