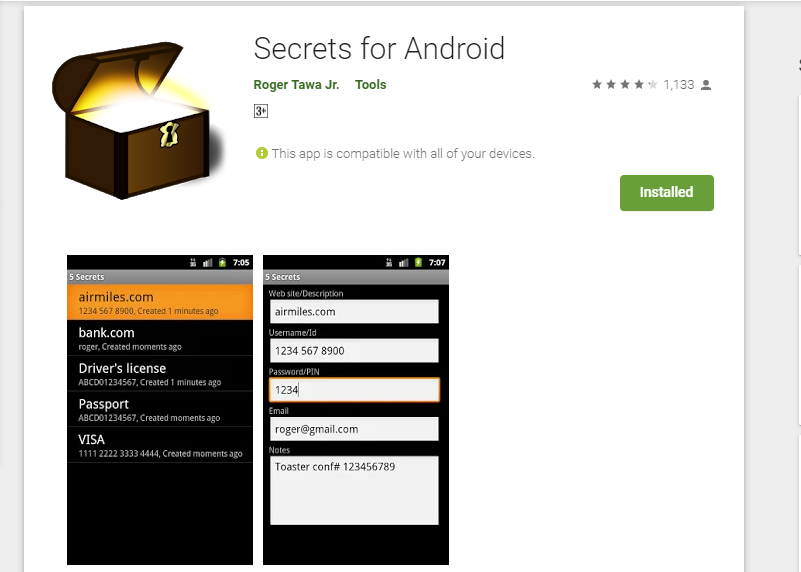 As the name says, Secrets for Android is a free password keeper for Android smartphones and tablets.
Basically, the software is nowhere near modern-day tools because the only thing it can do is save login details. That's it.
You can't save cards, notes, government IDs, or any other data. And neither can you perform any of the advanced functions that other programs avail to their users.
In fact, the developers don't even mention which encryption system they're using to encrypt your data. And that raises many questions regarding the safety of this tool.
However, being an open-source tool releases some stress because you are free to check the source code and modify it according to your requirements.
Now, other than that, we don't have much to talk about. So, let's dive straight to the pros and cons of the tool to know whether you should go for it or consider others.
Our Verdict
The app is way too basic to replace any of the password managers available on the web.
Dead-simple user interface
No auto-fill
They don't reveal which encryption system they use
Only available on Android phones and tablets
Secrets for Android Pros
#1. During the test, its dead-simple user interface was something that made me give it a star.
Firstly, the software was so lightweight (just 264KB) that it took me only a second to download and install.
And unlike most of the other programs, you only need to set the master password and confirm it on the next screen to get going.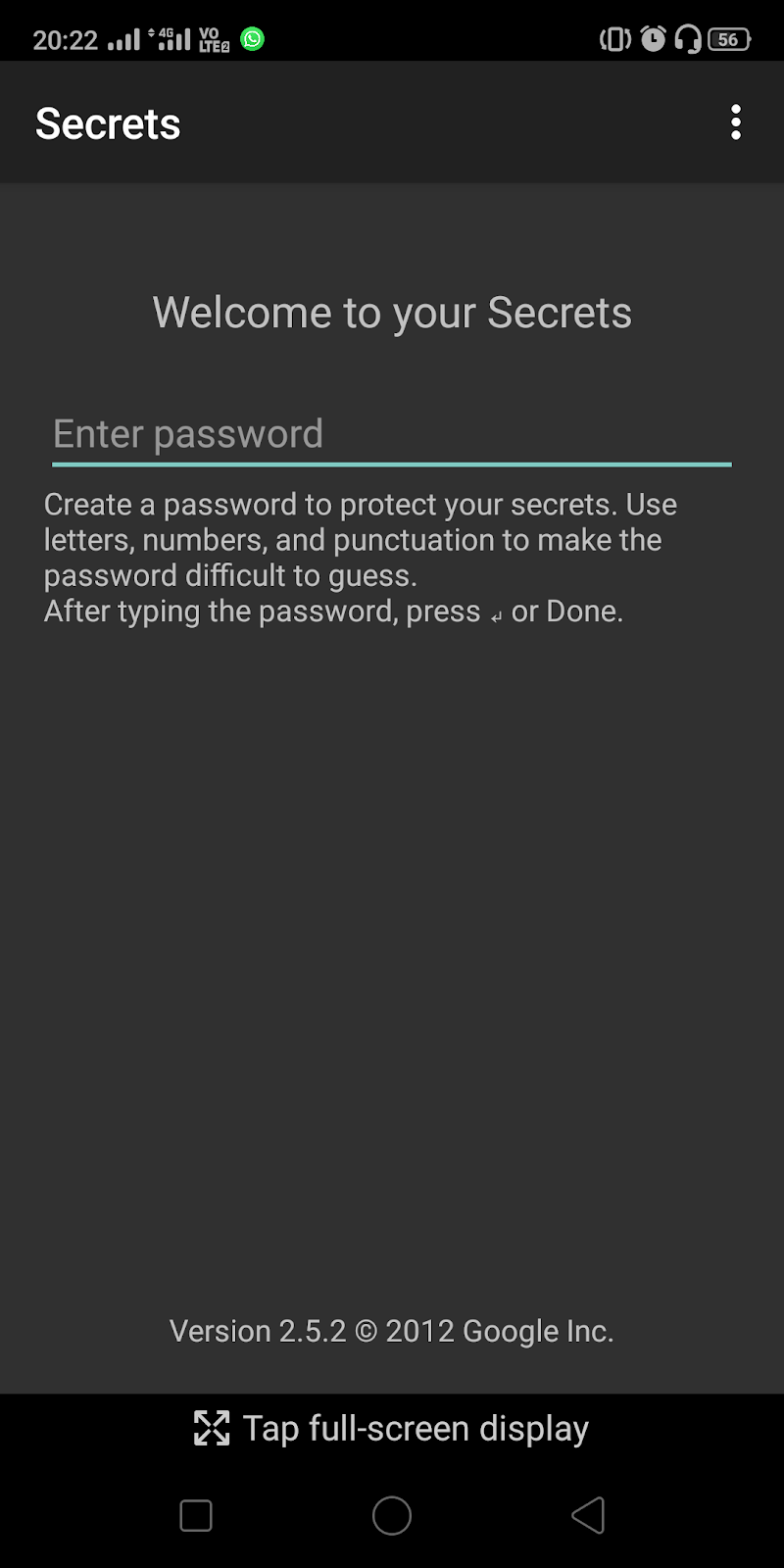 Once you do that, you come across this spanking clean black interface that clearly says "Press 'Add' to begin". So, there's no room for confusion.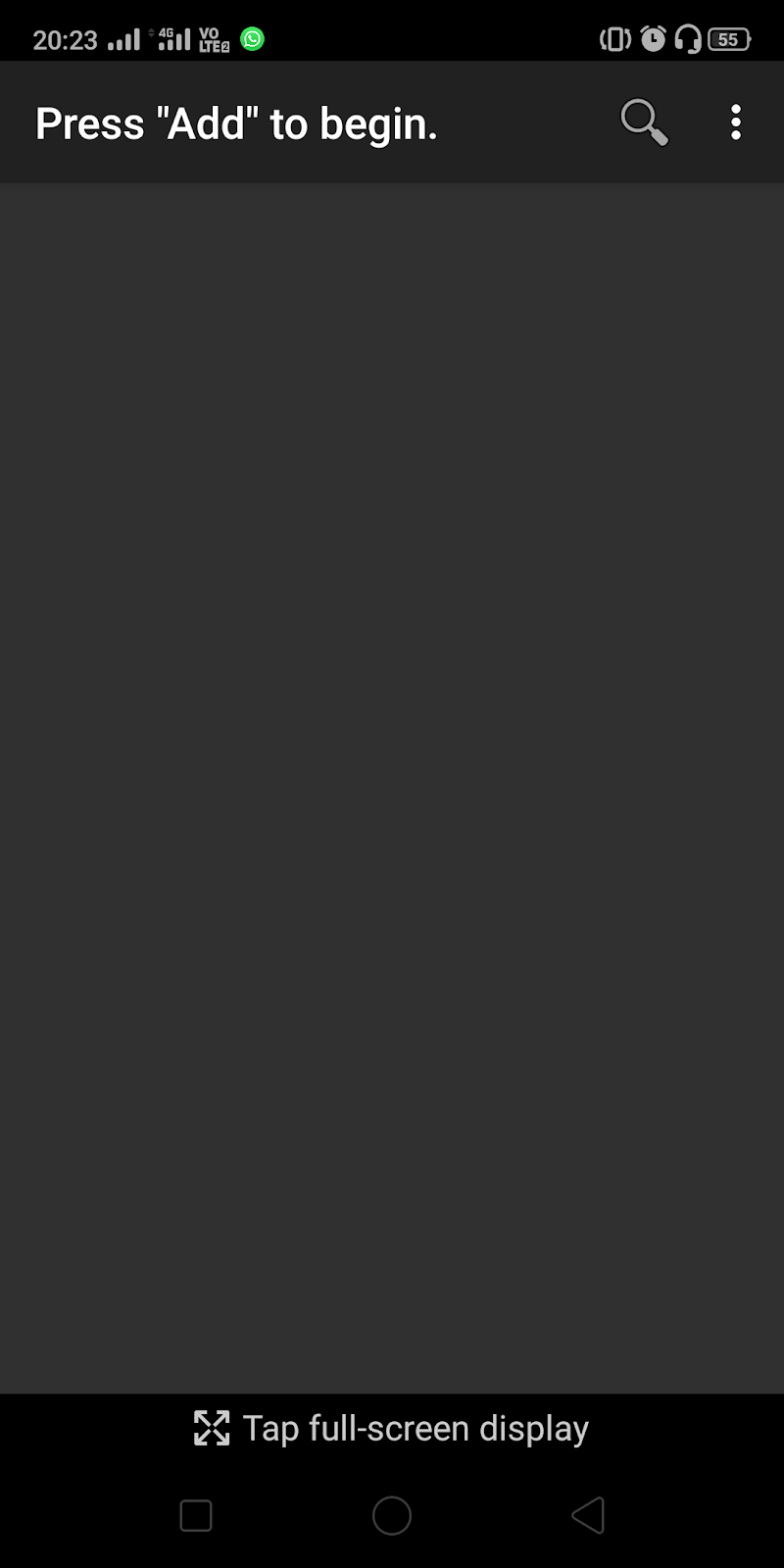 Now, as it commands, press the ellipsis (three vertical dots on the top right corner) and tap on 'Add'.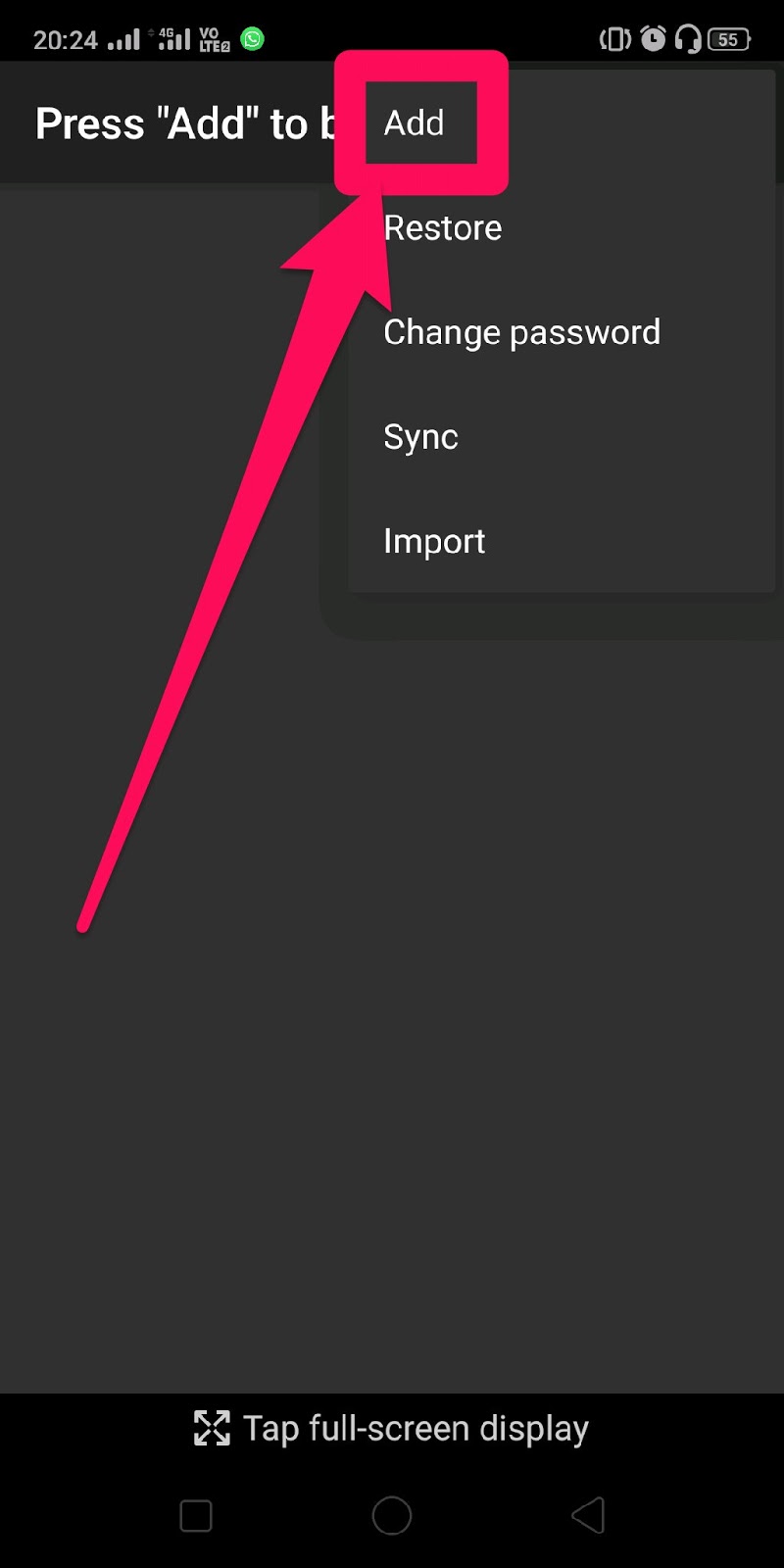 Next, fill the details on the following screen and press the 'Save/floppy disc icon' to save to your passwords.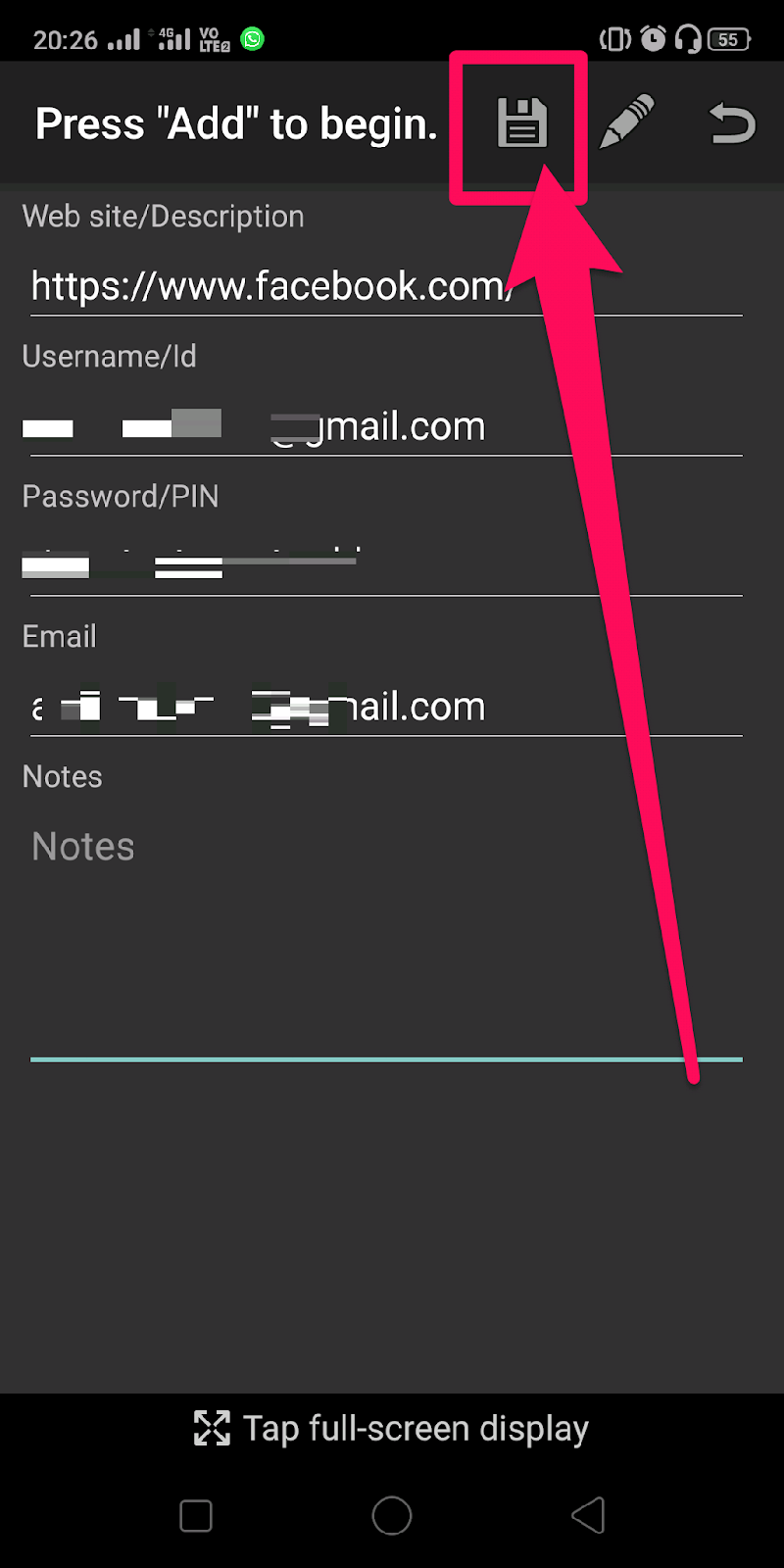 Similarly, you can add more passwords and if for some reason you want to change your password, press the 'pencil' icon to generate a new one.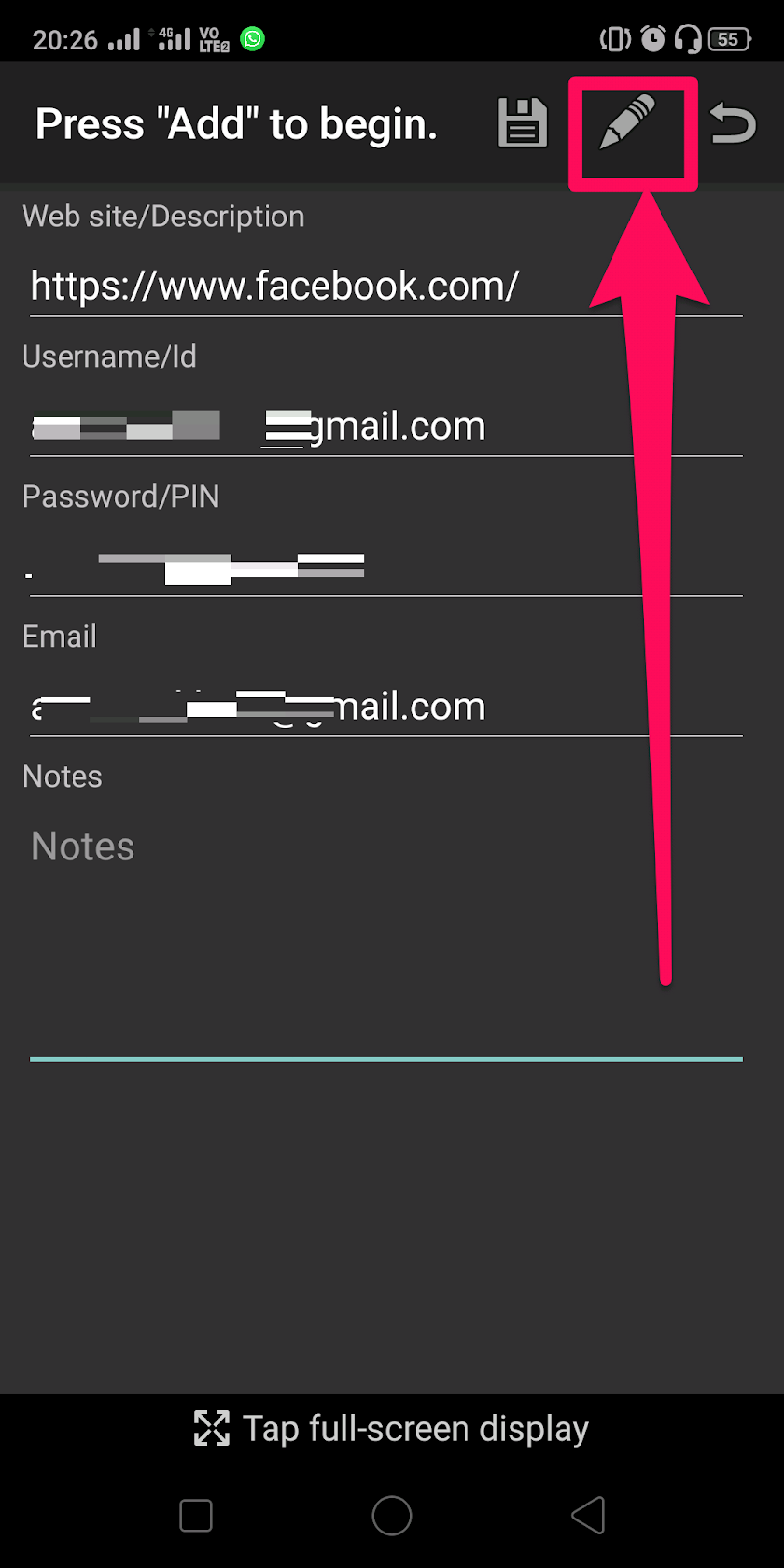 Unfortunately, that's all you can do with this app.
Once your credentials are saved, either tap once to take a quick sneak peek of your password or long-press the entry to copy username or PIN.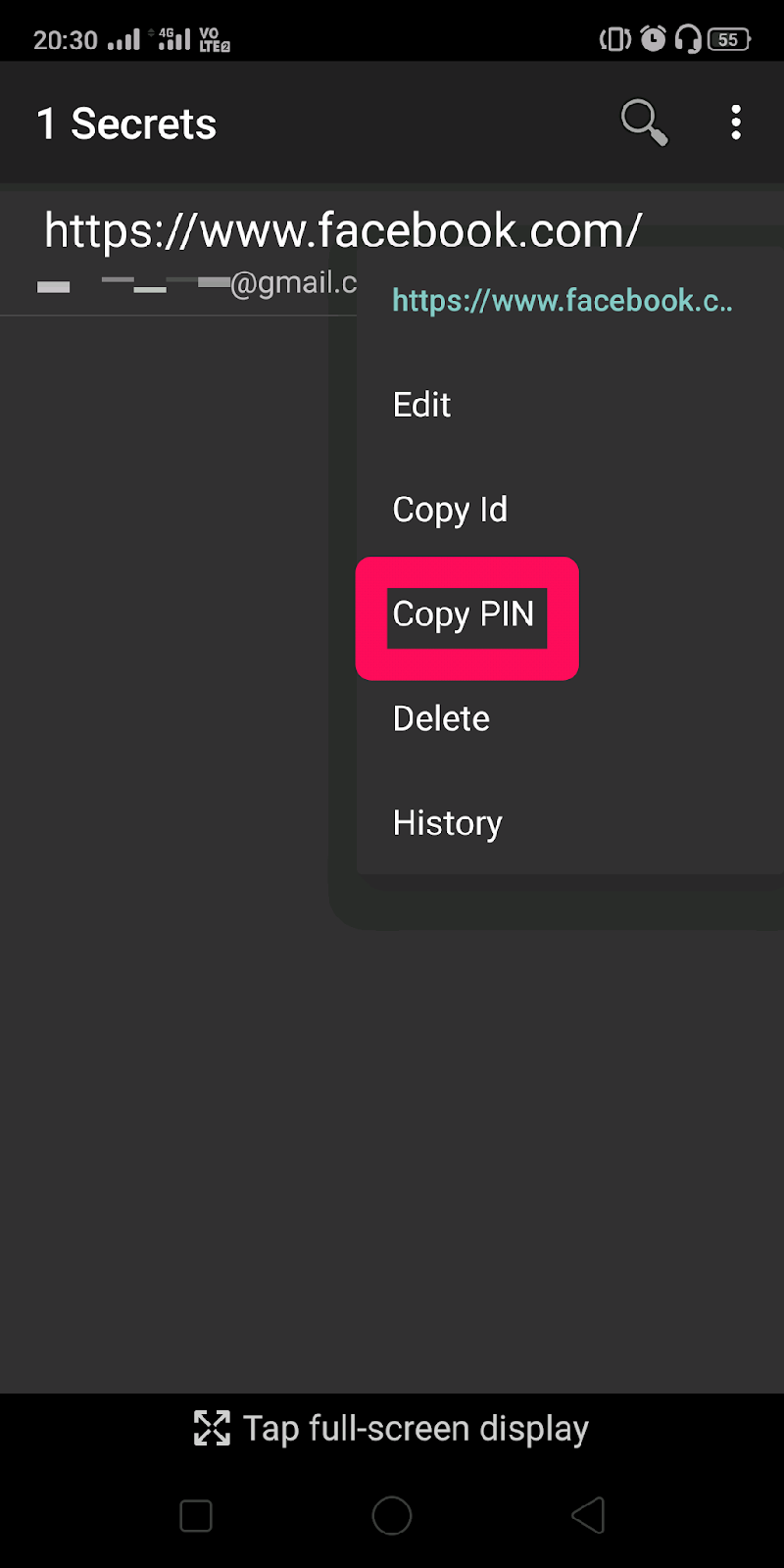 Secrets for Android Cons
#1. Secrets is not an advanced tool. So, it's natural not to find any of the features you see in other cutting-edge apps.
For example, with Secrets doesn't auto-fill your login details automatically. You can't save your cards, notes, or government IDs. No secure sharing or security audit function available. And so on.
In short, Secrets for Android doesn't stand any chance against the cutting-edge tools I've reviewed earlier.
#2. Security is a major concern with this app. The developers, on the GitHub page, do claim that Secrets encrypts your data. But they don't reveal which encryption system they use to protect your data from hackers.
Moreover, there is no two-factor and multi-factor authentication, which makes your account a soft target for brute force attacks. Thus, anyone who can guess your master password can easily access your sensitive credentials.
#3. Secrets is available only for Android phones and tablets. You can't use it on your computer or iOS device.
In fact, you need to install another app called PCSSync to just sync the data from your Android device to Windows PC. While other programs can do so without any hassle.
Secrets for Android pricing plan and payment methods
Secrets for Android is a free software available on Google Play Store.
No hidden cost and no in-app purchase.
Do I recommend Secrets for Android?
No, I don't recommend Secrets for Android.
The app is way too basic to replace any of the password managers available on the web. So, it's better to go for the free version of LastPass or stick with the pre-existing Chrome Password Manager (for Android users) or iCloud Keychain (for iOS users).