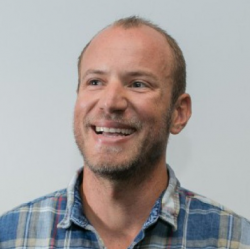 Latest posts by Brad Smith (see all)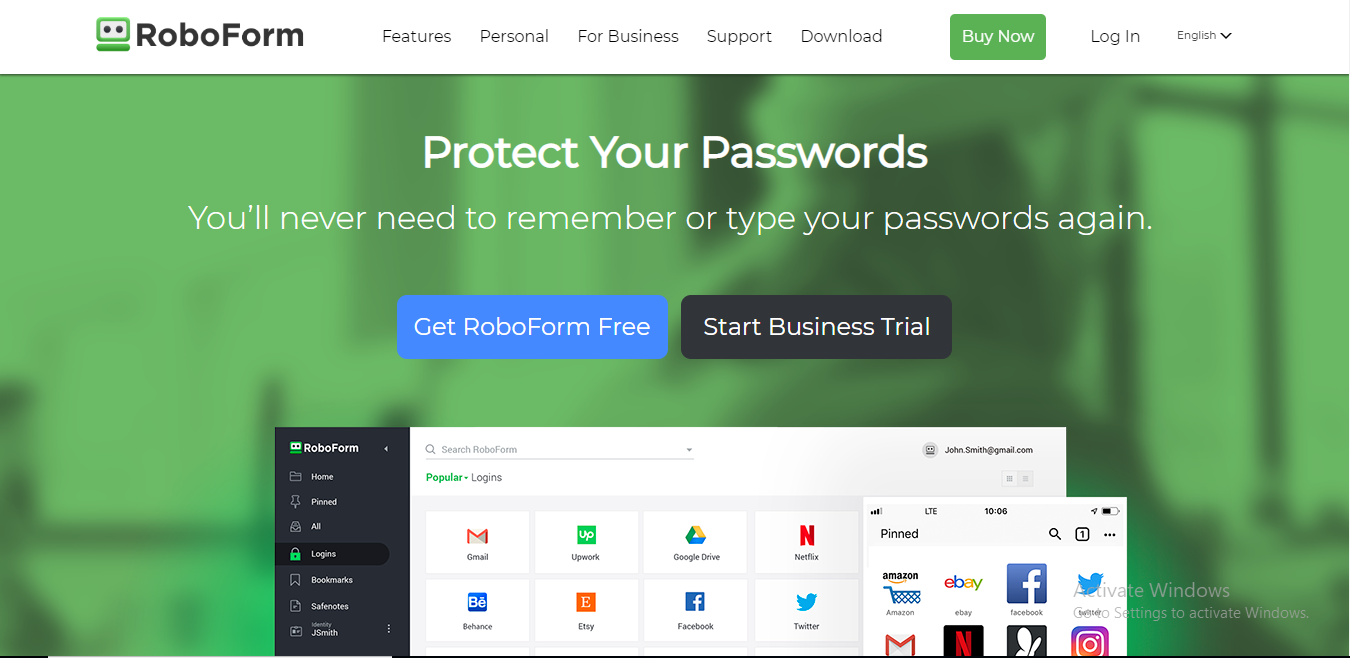 RoboForm is just like any other modern password managers like LastPass and Dashlane.
And frankly speaking, there's nothing unique or exciting about this tool, neither it's a weak competitor like KeePass.
The software equips almost all the functions including auto-fill, secure password sharing, audit report, and more that you usually find in a standard password manager.
Except for the above features, there's nothing which is unheard-of.
Thus the remark 'neither exciting nor dull'.
However, what caught my attention is the dead-simple interface of the app and its cheap rate.
Additionally, it saves all your passwords and data in an organized way that makes it super-easy for you to find a particular login credential within seconds.
Now, here are a few more reasons why you should or shouldn't invest in RoboForm.
RoboForm Pros
#1. Working on RoboForm is a piece of cake, and you just breeze through all its functions without applying any tech knowledge.
For example, once you've login to your account, you land on the dashboard of the app which looks spanking clean with lots of white space. This is the action center of the software.
From here, it's just a matter of a few steps to do what RoboForm is famous for – save passwords and sensitive data.
Similarly, working with other aspects like doing an audit report or generating a password is also a few clicks away.
In a nutshell, you're never gonna feel lost or refer to the help center of the software for any assistance regarding its operation.
#2. RoboForm goes above and beyond when it comes to securing your data.
They use the industry-standard AES-256bit encryption to encrypt your info, and they top it up with PBKDF2 SHA256.

That's double-layer protection against any brute force or online attacks. Plus, the two-factor authentication ensures extra safety and prevents any unwanted action.
That makes it almost impossible for any hacker to break into your vault.
#3. Auto filling web forms is common among modern-day password managers. But what makes RoboForm stand out is their ability to deal with little details and nuisances.
While the other tools ask you whether you want to save your credentials, RoboForm automatically does the job when you sign in to a platform or service for the first time.
It repeats the same thing when you fill a web form or enter your payment details while shopping online.
And when you visit that page again in the future, it auto-fills the web form or logs in details in no time.
#4. Storing passwords and auto-filling them is just half of the job, and most of the programs are fit to do that.
The other half contains enlightening you with the current state or strength of your existing passwords.
And you would be happy to know, RoboForm does an excellent job in this section, too.
They calculate the strength of your passwords by using the open-source estimator zxcvbn.

This robust tool not only counts the basic components of a password, but also consider dictionary entries, common names, and other commonly known bad passwords and their variations.
So, you can either choose to get automatic reports or manually check your passwords by plugging them in the password checker.
What's more?
If your existing passwords seem to be outdated or weak, the password generator tool of RoboForm suggests you random passwords as a replacement.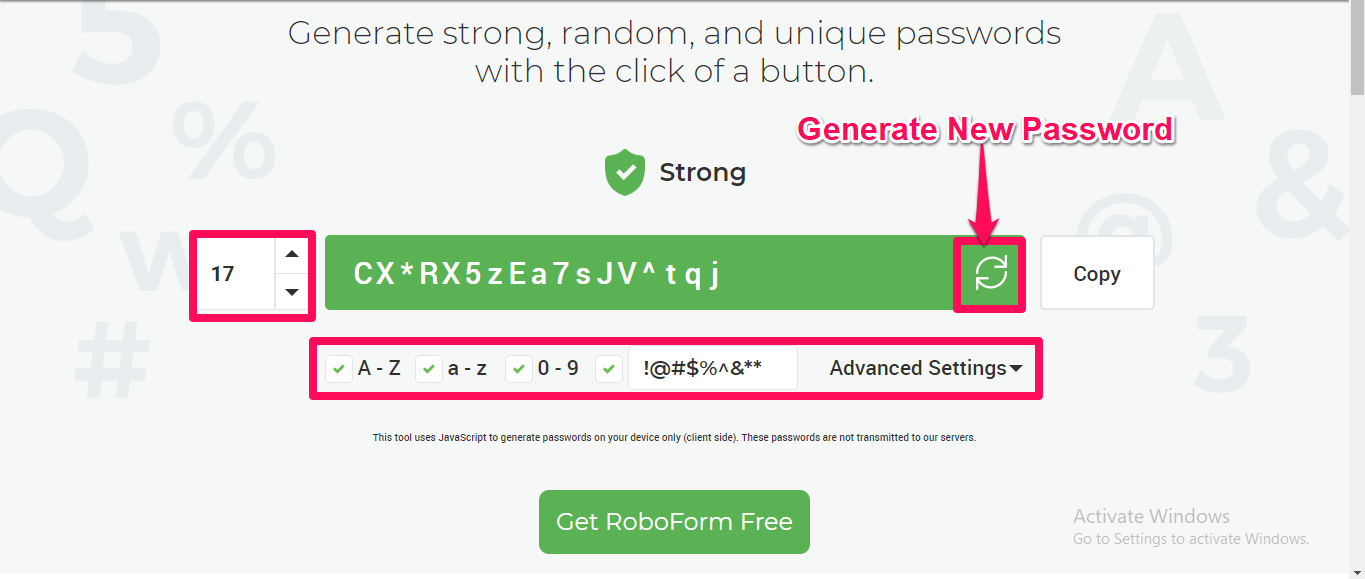 I would suggest going for these weird, long passwords because eventually, it's RoboForm who would do the hard work of remembering them.
#5. Sharing passwords on RoboForm is a breeze. Unlike other programs, you don't need to go through the pain of creating a shared folder and invite members.
On the contrary, RoboForm uses an effortless process where you can just type in the email address of the user and send them a password or folder in a snap. That too, without exposing the actual data.
Moreover, it allows you to grant access to a trusted contact in an emergency case or just as a method of account recovery.
#6. Luckily, there are no restrictions on the type of device or operating system you should have in order to run RoboForm properly.
The software works fine in every device, whether it's running on Windows, Mac, iOS, or Android.
And the best part?
Single user license holders can access most of their data offline without any snag.
RoboForm Cons
#1. Though it's not a big deal for many users, it would make RoboForm a complete package if the developers introduce multi-factor authentication.
Because, no doubt, the current security arrangements are top-notch, but a multi-factor authentication would add an extra shield to RoboForm vault.
Barring this small glitch, the program is impeccable.
RoboForm pricing plans and payment methods
RoboForm comes in two different variants – Personal and Business.
The Personal plan is further classified into 'Free', 'Everywhere', and 'Family'.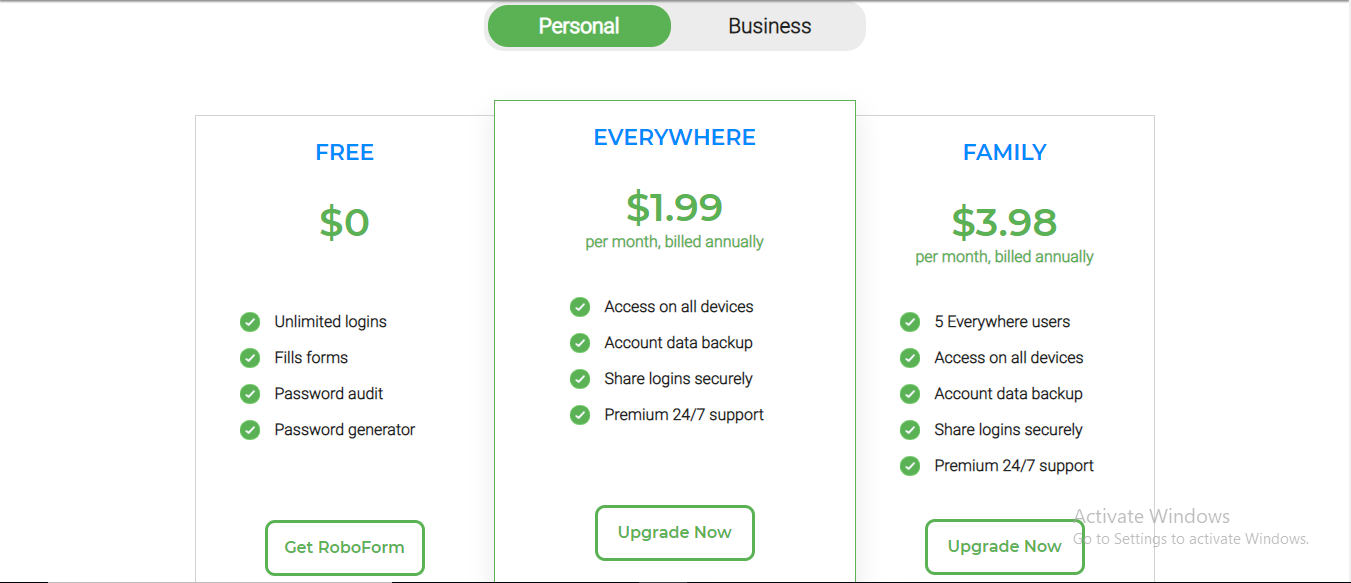 While the 'Everywhere' plan costs just $1.99/month when billed annually, the 'Family' plan can be shared by a total of 5 members for $3.98/month (again, billed annually).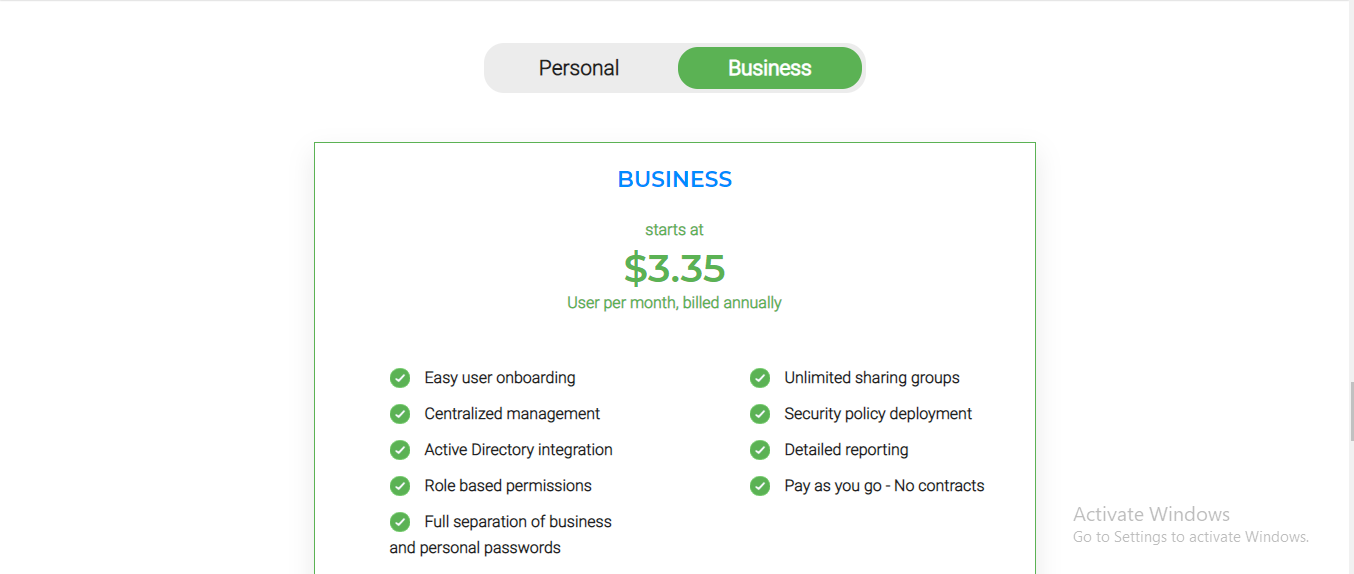 On the other hand, we have the 'Business' membership where you're charged on a per user basis. And the cost is $3.35/month per user when you pay for the entire year upfront.
Finally, once you've looked down a specific plan, you can use PayPal, credit, or debit cards to complete the order.
Do I recommend RoboForm?
Yes, I recommend RoboForm to everyone.
Except for the multifactor authentication glitch, there are hardly any solid reasons to turn this tool down.
Sure, it doesn't bring anything out of the box, but again, it also leaves no stone unturned in terms of offering features.
And for two bucks a month, you can't ask for more. It's a steal of a deal.