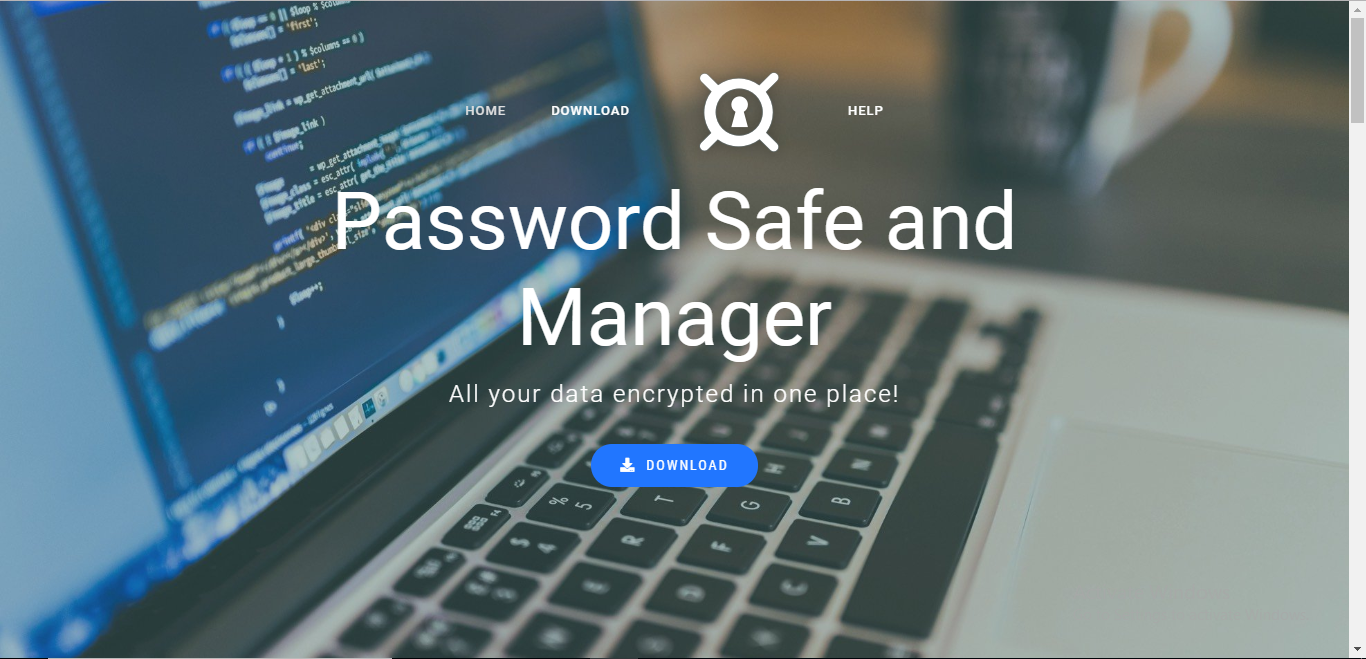 Password Safe and Manager offers password manager apps for both Android and iOS that helps you manage and generate secure passwords.
The app is primarily free, but you can also upgrade to the Pro version to avail of some additional features like fingerprint unlock, password history, and more.
Overall, the free password manager app is just a plain secure password keeper with a built-in password generator and tracker that shows how many times a specific credential is used to login to an account. That's all.
In this Password Safe and Manager review, we'll dive straight into the pros and cons section to know if you should sign up for it.
Password Safe and Manager Pros
#1. The only thing I liked in this tool is the minimalistic approach that makes working on it a child's play.
Unfortunately, the app doesn't allow to capture screenshots. Thus, I can't show you how the interface looks. But trust me, it's so simple that even your grandma can use.
As you set your master password and sign-in for the first time, all you see is a blank grey screen with an orange '+' icon on the bottom right side.
That '+' button is for adding unique passwords. And as soon as you press that button, you're prompted to fill the details on the next screen.
Fill the different fields and tap the 'Save' icon on the top right corner to save your first entry. That's it.
Similarly, if you want to generate a strong password for an account, just press the 'ellipses' (three vertical dots) on the top right corner of the main interface and select 'Generate Password' from the options.
Within seconds, you get a weird combination of characters, numbers, and symbols presented to you.
Now, unfortunately, that's all you can do with Password Safe and Manager. The tool is not built to perform advanced functions.
Password Safe and Manager Cons
#1. My overall experience with Password Safe and Manager was smooth. It will store all your usernames and passwords, and any other login credentials. But when you compare it with more advanced password manager apps like Dashlane or Lastpass Premium, you will find a long list of flaws in this tool.
For example, the app is not built to store credit card details, notes, online accounts, or online identities. Similarly, you're gonna miss some critical features like secure password sharing, a password vault, security audit, auto-login, form capture, etc. Any good password manager will have all these tools available, and often for free.
#2. Safety is another major issue with the software. Even though it encrypts your data using the 256-bit AES encryption system, without any two-factor authentication or multi-factor authentication, your account is less secure, and it always a soft target of Intruders.
Due to the single sign-on, unless you have a robust master password, it won't take the hackers long before they can get their hands on your most secure data. Because all they need to do it, crack the master password. That's it.
#3. While most of the password managers don't set any limitations on device compatibility, Password Safe and Manager is not available on desktop computers or for web browsers. And that's another drawback that keeps users away from accessing their unique passwords from anywhere, anytime. Most of the mobile apps today are compatible with password manager apps, but also offer desktop compatibility.
Password Safe and Manager pricing plans and payment methods
Password Safe and Manager is available on Google Play Store and Apple App Store for free.
But as I mentioned earlier, if you want to avail some additional features as fingerprint unlock, password history, or Excel support, then you must upgrade to the 'Pro' version for a one-time fee of $2.99.
You can pay that amount via your credit or debit card or through PayPal.
Do I recommend Password Safe and Manager?
No, I do not recommend Password Safe and Manager because apart from savings secure login details, it can't do anything. It is about as useful as most open-source and free password manager out there on the market.
There is no ability for password sharing, only a simple password generator, and the lack of a secure encrypted system means you are open to data breaches. The free version is a simple tool that can store passwords for mobile apps, but that's about it.
Much better password manager apps would be LogmeOnce, Zoho Vault, Keepass, or Roboform. All offer a secure password manager software with everything you can find in advanced paid programs.