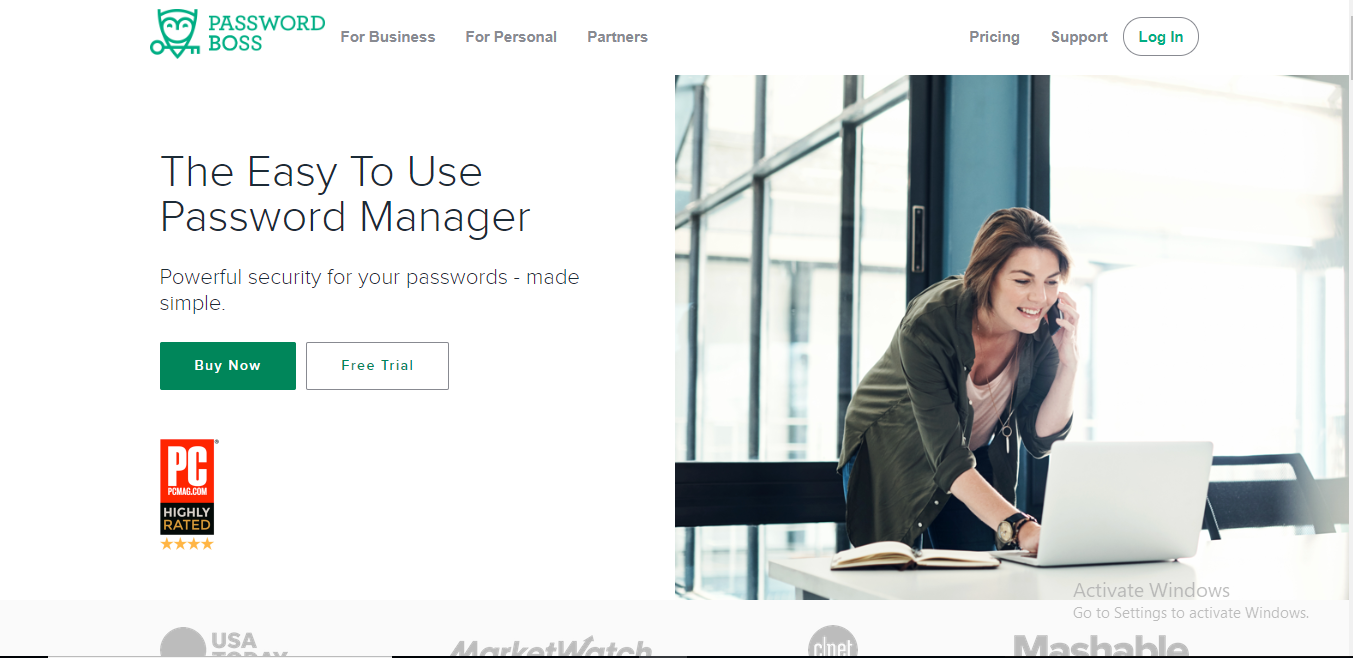 Password Boss is a premium security tool that does almost everything you expect from a password manager. From auto-fill to audit reports, and password sharing to two-factor authentication, it checks all the boxes for a password manager.
Besides this, the software is extremely easy to use and is available for everyone – families, individuals, or enterprises – who want to keep passwords safe and store secure data.
In short, you can hardly find any flaws in this program.
Now, you might be wondering; is it equivalent to a top-notch software like Sticky Password Premium, LastPass password manager, or Dashlane password manager?
In this Password Boss review, we will take a deep dive and see how it stacks up against these state of the art programs.
Our Verdict
Password Boss is a feature-rich tool that does everything you expect from a top-notch password manager.
Extremely user-friendly
256-bit AES encryption
One of the best security dashboards
Password sharing and secure data sharing
Software is available everywhere
No multi-factor authentication
Not too responsive auto-fill and password generator
Password Boss (Premium) Pros
#1. Like most of the other password manager software, Password Boss, is extremely user-friendly. It is available on mobile devices for Android and iOS, as well as in a desktop app for Windows or Mac. You can also access it via a browser extension for Chrome, Safari, Firefox, and Internet explorer.
Once you've installed the app and created your account, you come across a clean and sleek interface.
The interface looks quite similar to Dashlane where the navigation bar is on the left-hand side, and the rest of the screen has white space.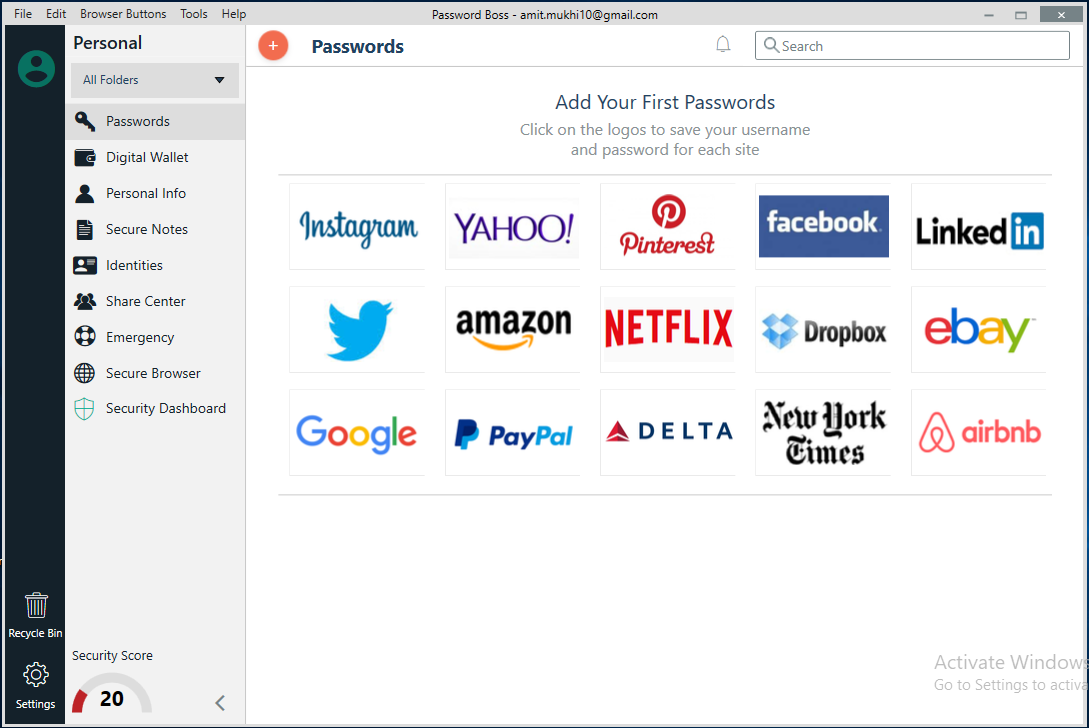 And the best part is, Password Boss has already listed out a number of popular sites and apps like Facebook, Netflix, and Amazon to save your time.
So, you can just click any one of the panels and fill the password login data before clicking 'Save' to store that entry into the vault. It's that simple!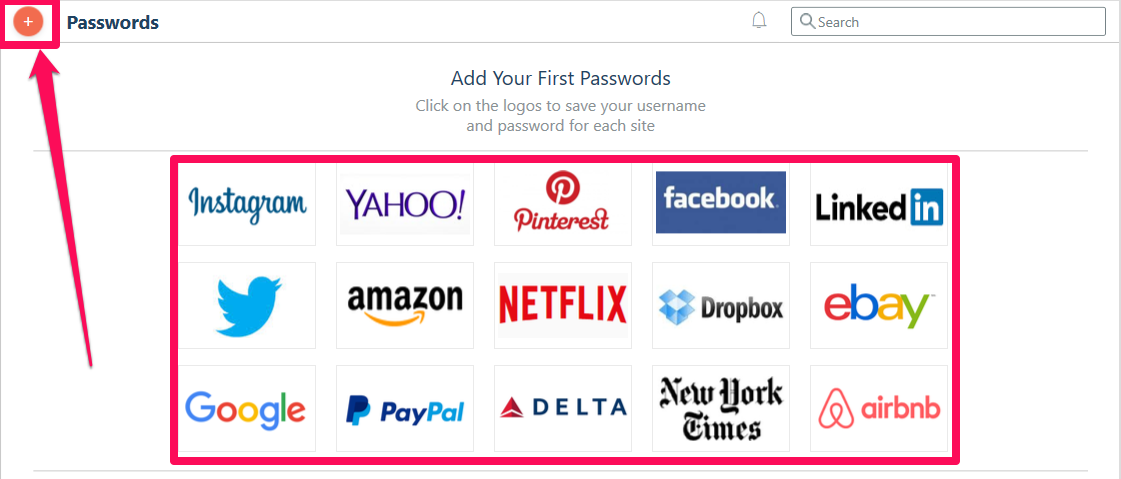 Now, on the other hand, if your favorite site is not listed among the different panels, hit the tiny '+' button on the top left side of the screen. Then again, fill the details and click 'Save'.
Following the same procedure, you can also store your credit cards, shipping addresses, data, notes, web identities, government IDs, and more into the vault.
#2. Password Boss uses 256-bit AES encryption to encrypt your data. But that's not a new thing. It's common among most of the similar programs.
But what makes Password Boss exciting is the ability to set two-factor authentication for every entry of your vault.
So even if someone manages to break into your account, they won't be able to open any site using the automatic login.
#3. The security dashboard of Password Boss is one of the best I've ever seen on a password manager.
Not only it identifies the weak passwords and duplicate passwords, but also scans your data through the dark web and notify if your secure passwords or email have been compromised ever.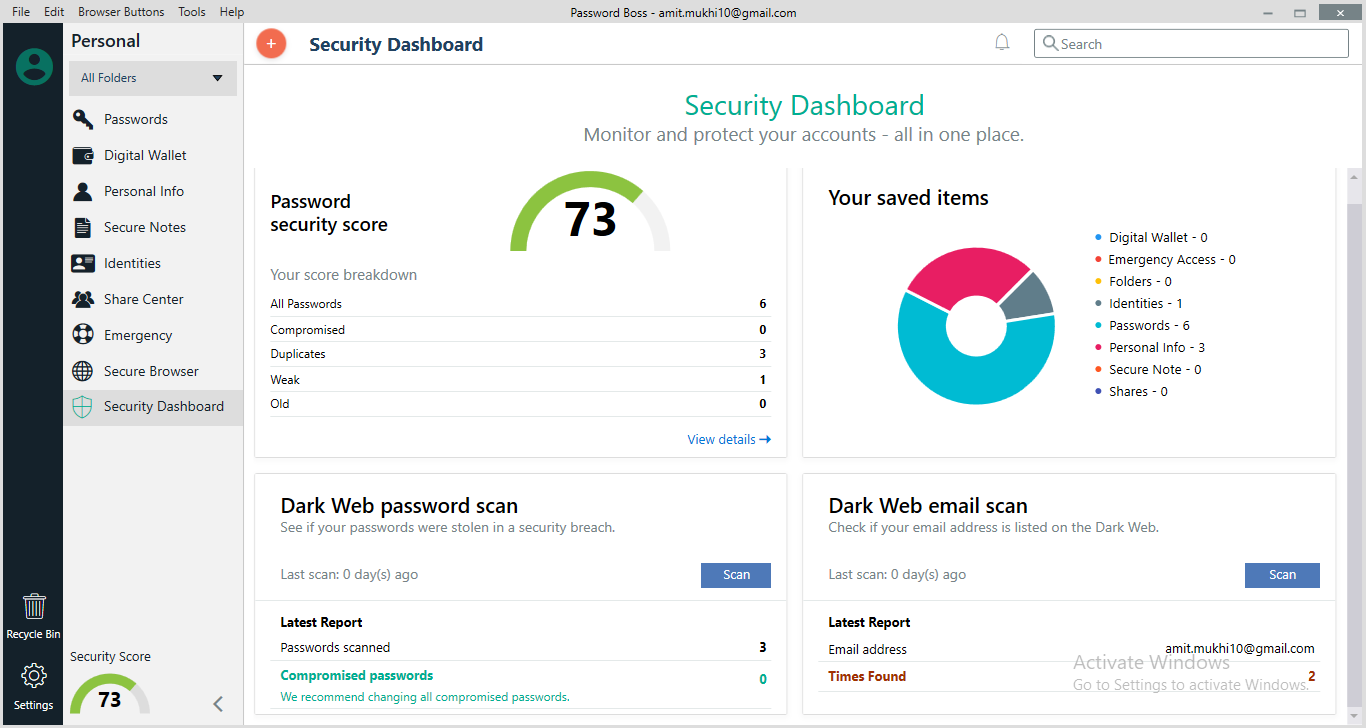 Thus, the final report is much more comprehensive than what you see in many advanced password managers.
#4. Password Boss caters to the needs of families and businesses, too, along with individual users. That's why they enable password sharing and secure data sharing with a fellow user via email.
Just navigate to 'Sharing Center' and select which item you want to enable password sharing for and with whom. Plus, you can also decide whether the recipient would see the passwords or not before hitting 'Send'.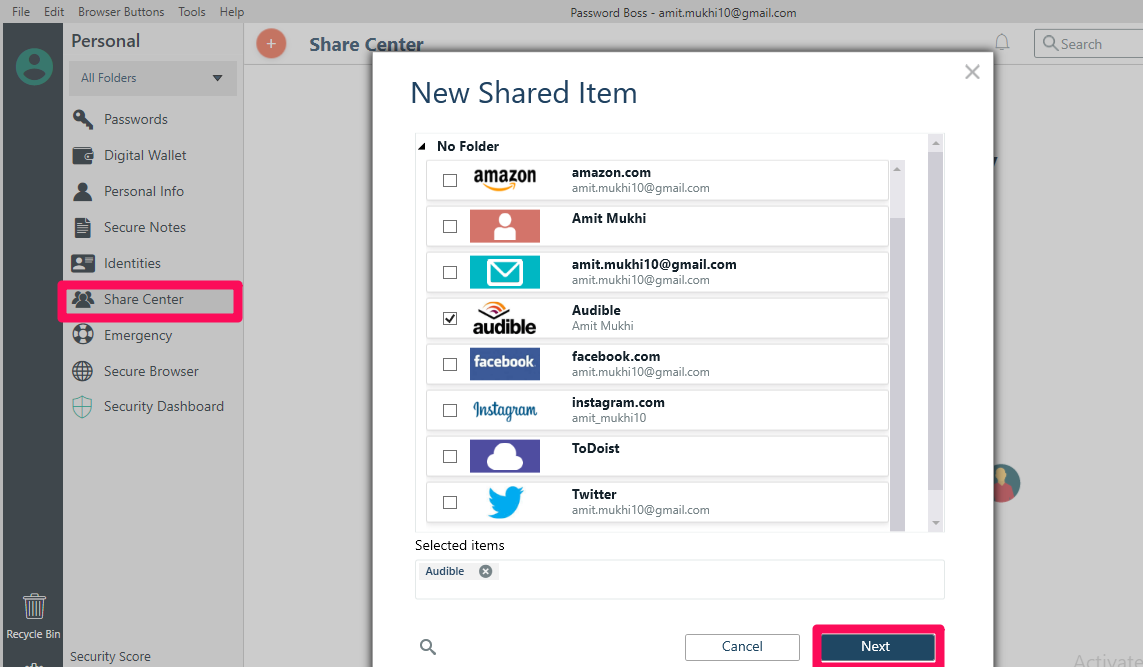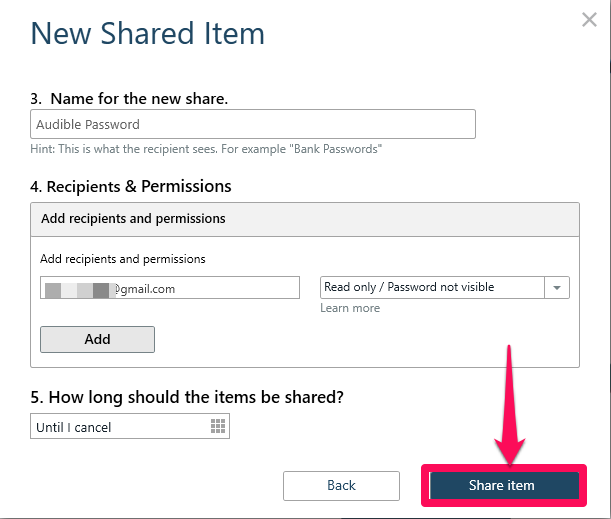 What's more?
In case of emergency, you're allowed to designate anyone to access your passwords.
#5. Password Boss has device restrictions. The software is available everywhere – from Android or iOS smartphones to Windows and Mac computers.
Password Boss (Premium) Cons
#1. Feature-wise, the only thing missing in Password Boss is multi-factor authentication. Otherwise, this product is a complete package in terms of features.
#2. Password Boss does most of the things right and has the potential to take on big players in this industry. But the abrupt auto-fill and password generator might force users to think hard before changing sides.
I tested the auto-fill function on Facebook. During the test, I had to click the Password Boss icon on the login field to see my account.

But the most frustrating part was when I chose the suggested account and tried to log in. Even after several clicks, it was unable to unlock my Facebook account with the correct saved passwords.
And the situation was universal on all the sites where I used the automatic login of Password Boss.
Similarly, there's no facility to create unique passwords using the password generator while signing up to a site or filling web forms.
In fact, the password generator is not at all automatic. And you can use it only inside the desktop app.
Password Boss (Premium) pricing plans and payment methods
Password Boss offers two different types of licenses – Personal and Business.
Under the 'Personal' license, you can either go with 'Premium' (for solo users) for $2.50/month or choose the 'Family' membership that costs $4/month and cover up to five members.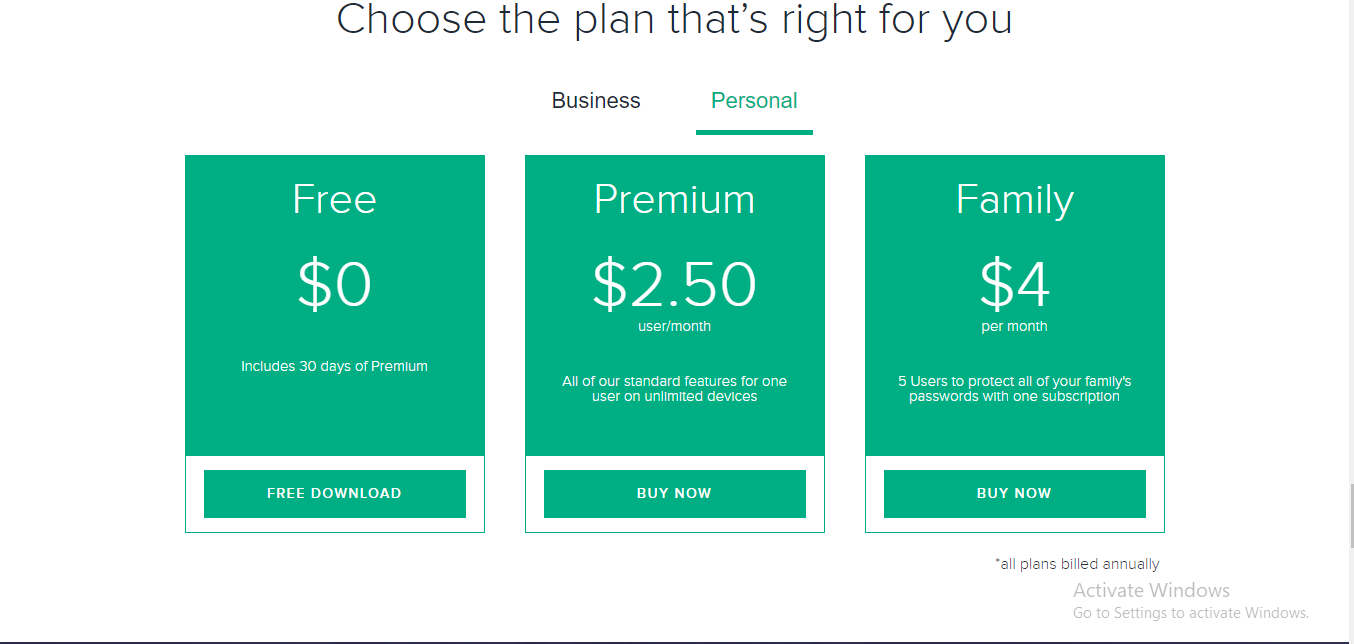 On the other hand, entrepreneurs get to choose between 'Standard' and 'Advanced' versions under the Business category.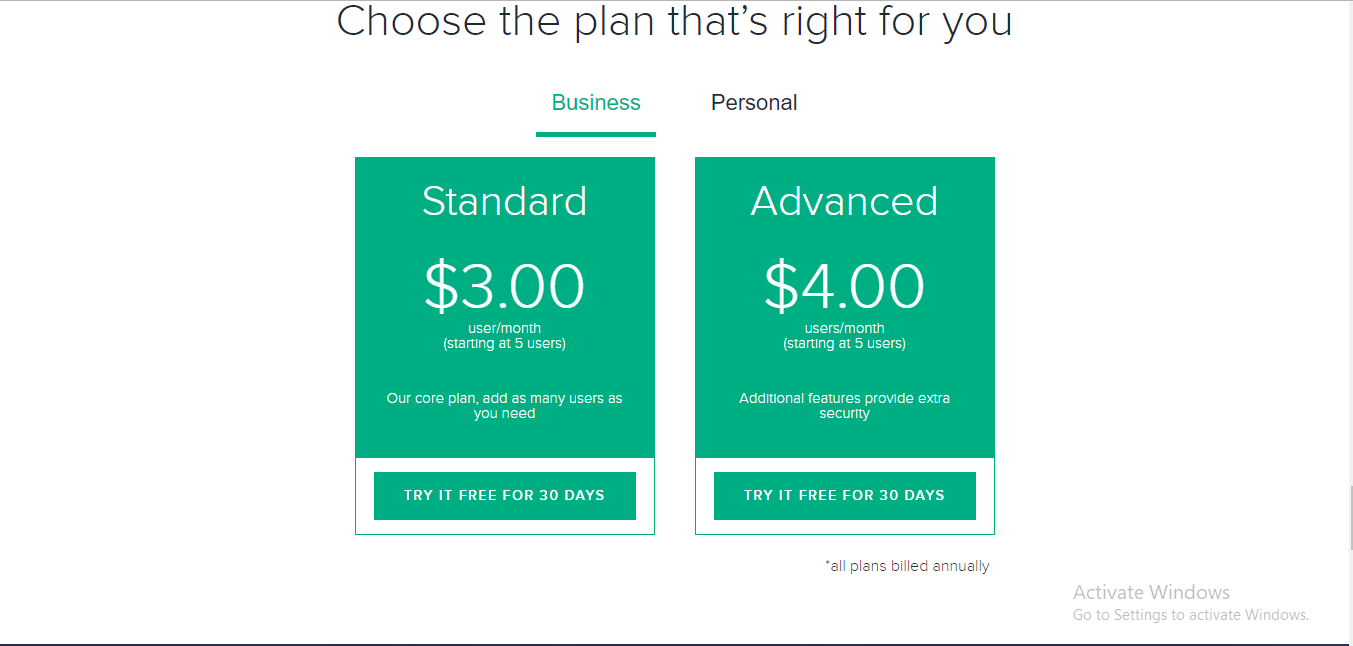 While the 'standard' membership comes for $3/month per month, the 'Advanced' membership is a bit more expensive, costing $4/month per user.
All these pricing options – both personal and advanced – are billed annually and comes with a 30-day free trial.
Finally, as for payment methods, you can use PayPal or credit cards to complete the order.
Do I recommend Password Boss (Premium)?
Password Boss is a feature-rich tool that does everything you expect from a top-notch password manager. Similar to password manager software like Keepass, Roboform, and Zoho Vault, it will allow you to keep passwords safe.
But the auto-fill function for saved passwords is a significant issue with this tool that spoils the whole experience. So, if you're ready to overlook this flaw, then definitely go for the premium plans.
Otherwise, I would recommend investing in LastPass or Dashlane because they come at the same price point as Password Boss and offers everything.