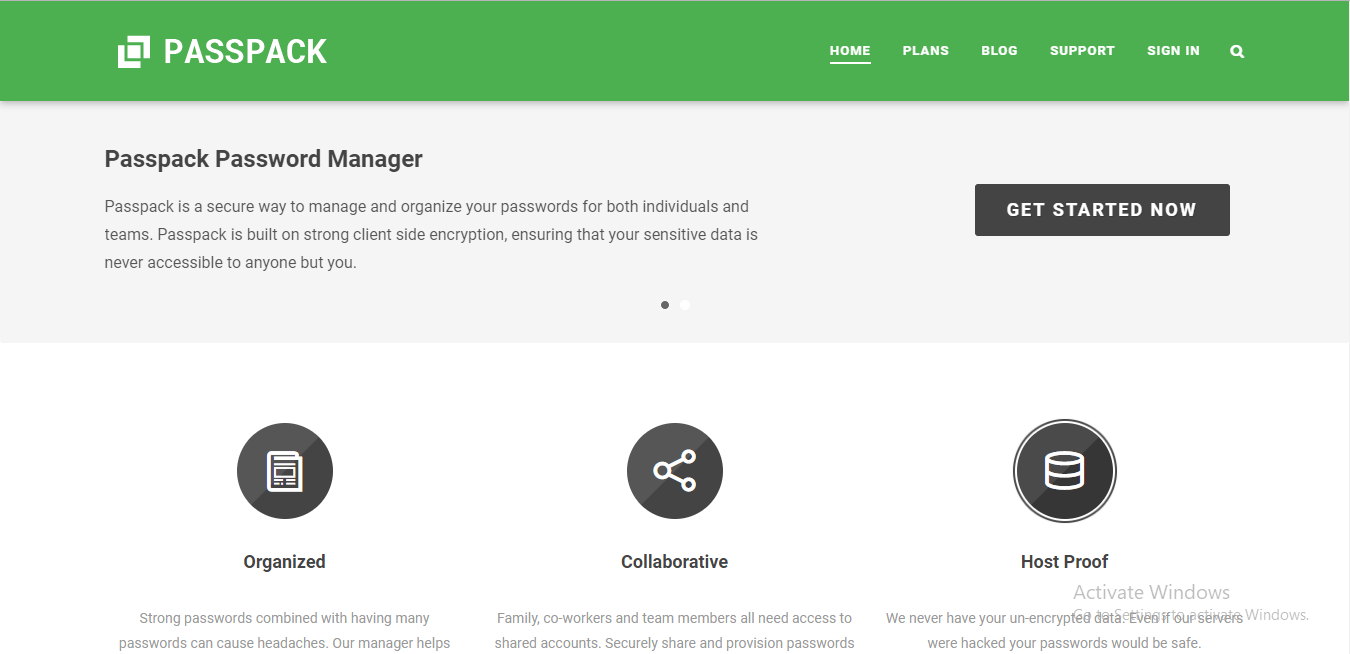 Passpack is a team password manager that is built to help small businesses, solopreneurs, and enterprises store and share unique passwords safely. Of course, the tool can also be used by individuals, but companies and families are the main targets of Passpack.
In my test, I found this tool to be an excellent choice for password sharing and secure password storage within a group. But the downside is the inexistence of many vital functions, including some fundamental features that other cutting-edge programs offer.
That makes the Passpack password manager somewhat incomplete or one dimensional. Having said that, you can't also ignore the convenience it brings to companies and small groups.
And that leads me to the question: should you invest in Passpack?
Well, in this Passpack review, we'll go through the benefits and flaws of this tool to know the answer.
Our Verdict
Passpack can keep passwords safe, but it doesn't stand anywhere in front of modern-day password manager programs.
Simple and easy to use
Share passwords
Password checker
Available on all the computers
Can't store anything else other than login details
They don't mention which encryption system
No form capture
Not available offline
Passpack Pros
#1. Getting started with Passpack is remarkably easy and merely takes a minute to get going.
Since it runs entirely on a web browser, all you're asked to do is sign up with Passpack and create your 'packing Key' aka master password.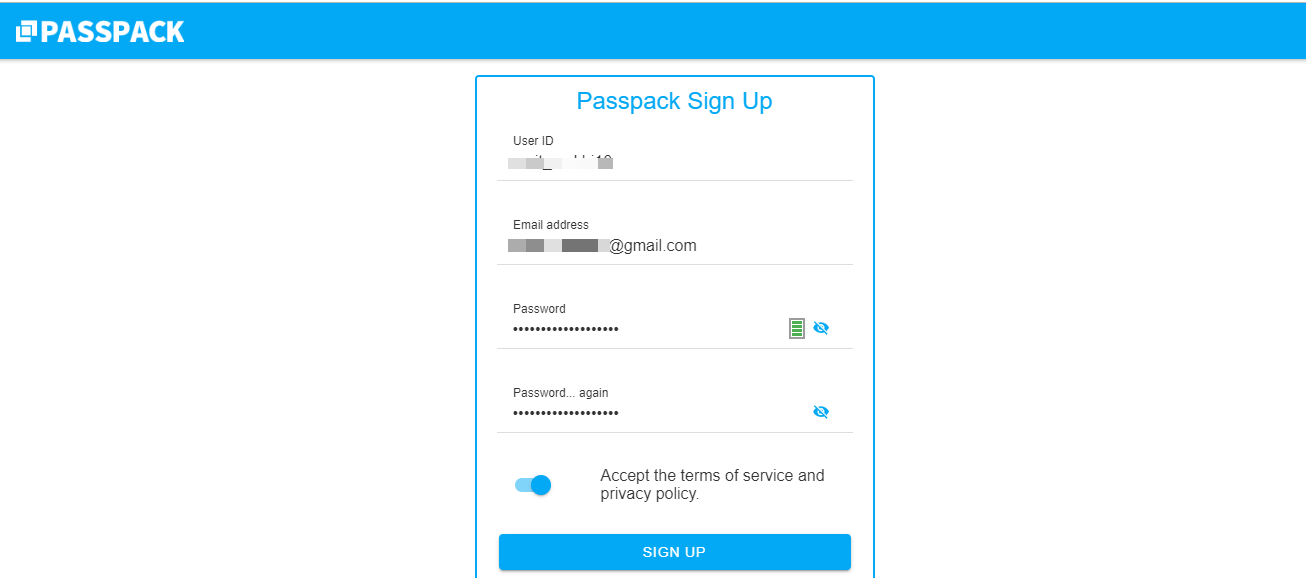 However, once you sign up, Passpack requires you to verify your account by inserting the code they send to your email address.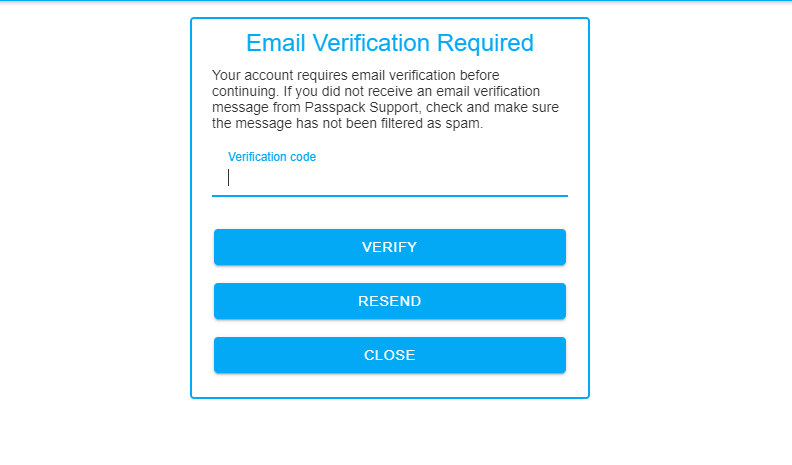 Only then you're taken to the next step where you create your packing key. But unlike other programs, I found it a little annoying that instead of taking you straight inside the software, Passpack takes you back to their sign-in page.
So, you need to enter your user ID, unique password, and packing key again to sign in for the first time.
After this small hiccup, everything is smooth. The white and blue interface is clean, and all the functions are very well defined.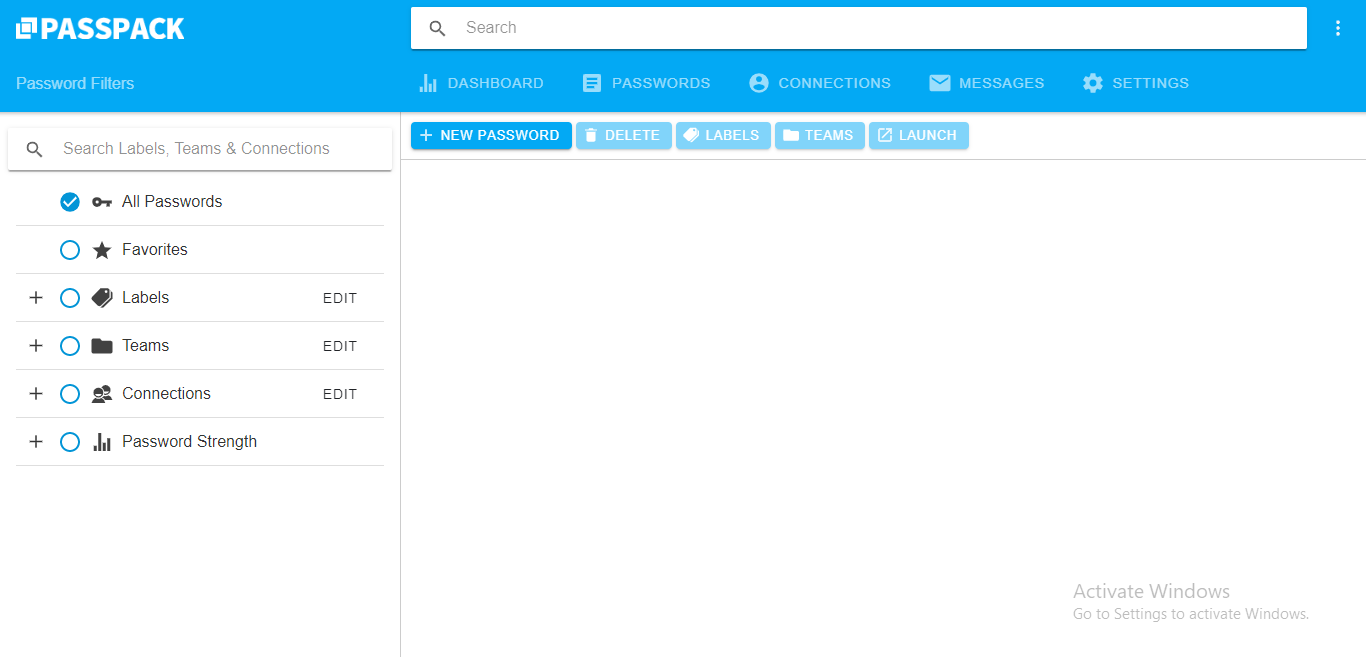 Moreover, the interface is further classified in different sections like passwords, dashboard, message, and more to store all your senstive data in an organized way.
Now, from here, saving your unique passwords is only a couple of clicks away.
Just click the 'New Password' button…

…and fill in detail in the next window before hitting 'Save'. That's all there is to do, and your secure password is saved.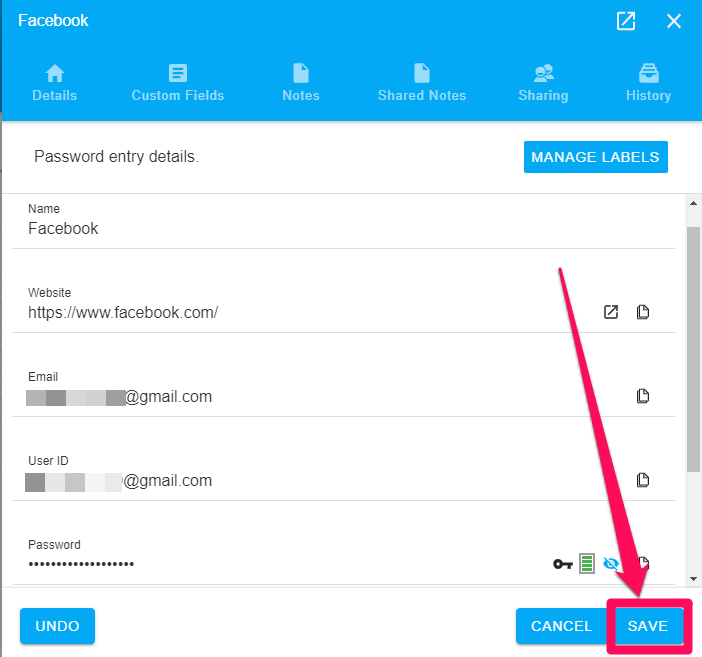 Following the same procedure, you can add more such passwords.
#2. What makes Passpack a perfect fit for companies and small groups is the ability to share passwords and let users collaborate with each other.
That's why they have a separate 'message' section where you can find all the messages sent to you by your colleagues.
Similarly, you can add users to share passwords and info with them by going to the 'Connection'. There, just click 'New Connection' and…

…and enter the email address of your colleague or friend. If they're already using Passpack, you would be able to see their account in the drop-down results. Otherwise, send them an email invitation to join Passpack.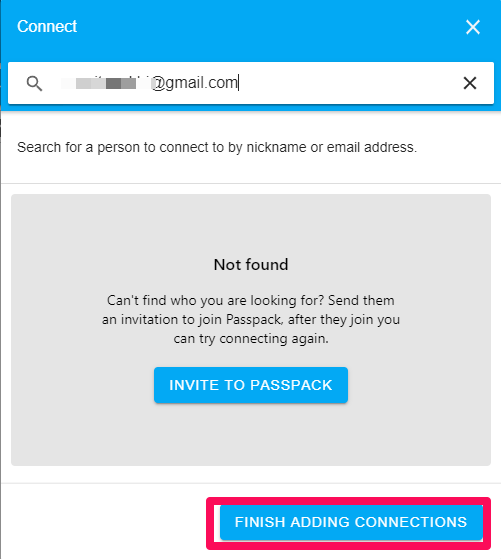 However, according to the plan you choose, you can add only a limited number of users.
#3. Though the password analyzer is not as thorough as some of the advanced tools, it can still help you spot the weak and duplicate passwords.

And for this, you need to navigate to the 'Dashboard' section and select 'Password checker' on the left navigation bar.
#4. Except for mobiles, Passpack is available on all the computers whether it's Windows or Mac.
Passpack Cons
#1. Passpack has a long list of flaws. But the most frustrating thing about this password manager tool is the fact that, barring login details, you can't store anything else.
This single defect is enough for anyone to ditch this software because even the most basic level programs can save things like card details, government IDs, addresses, notes, and so on.
But Passpack, even after being a paid tool, doesn't boast any such facility.
#2. Passpack is not transparent about its security features. They don't mention which encryption system they use and also lacks multi-factor authentication.
However, they do allow you to enable two-factor authentication for your account.
#3. One of the most basic functions of a password manager software is to take the load off of you by filling the web forms automatically.
But unfortunately, Passpack fails in this aspect, too. Since it has no browser extensions, you can't use this tool to automatically login to your web accounts.
Similarly, the password generator is also not automatic and fails to generate strong passwords while filling sign up forms.
It works only within the software when you manually select it by from the additional options.
#4. Passpack can't work without an internet connection and also, is not available on mobile devices and cannot store usernames and passwords from mobile apps.
Passpack pricing plans and payment methods
Apart from the free license, Passpack offers four different pricing options all targeting small businesses and enterprises.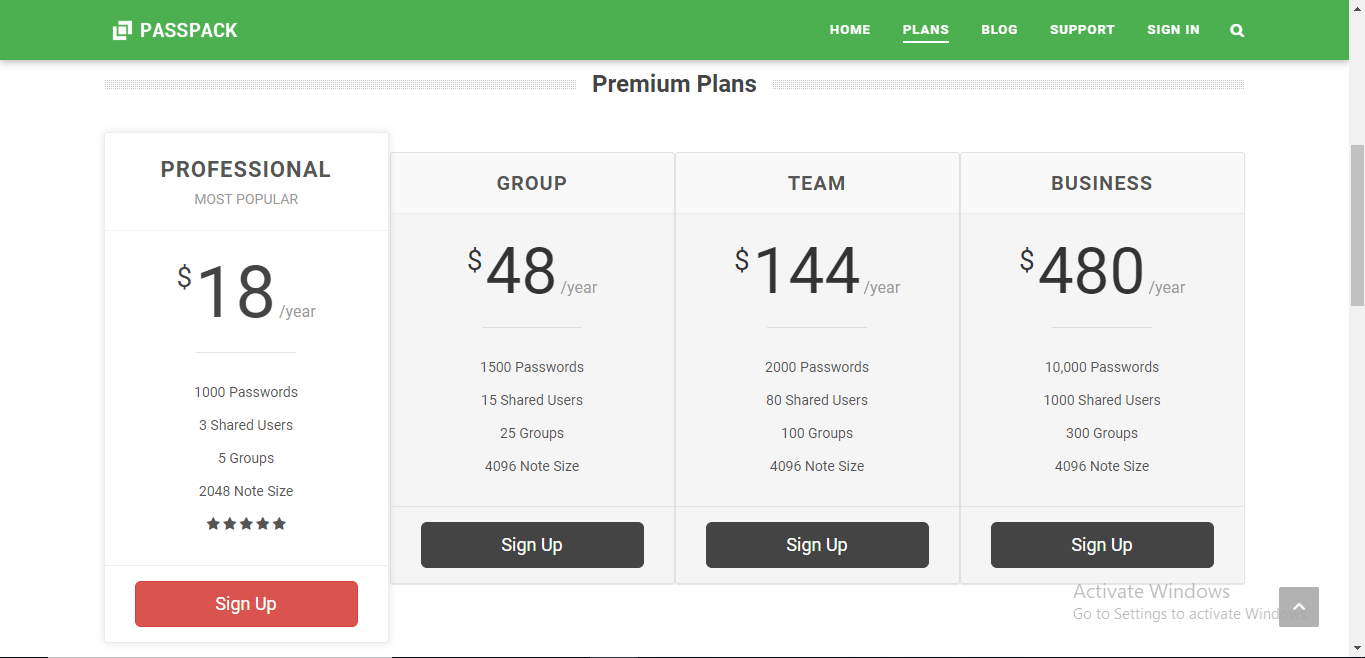 The least expensive is their 'Professional' plan that costs $18/year and seems perfect for solopreneurs. As per the plan, you're allowed to store up to 1000 passwords, add three users, and create five shared groups.
Next comes the 'Group' membership where you can store up to 1500 passwords, add 15 users, and create a maximum of 25 groups.
When it comes to the cost, to be a 'Group' member, you need to pay $48/year. Again, this plan is suitable for solopreneurs and small businesses.
The third one is 'Team', which is the second most expensive plan costing $144/year. For a password manager, that's way too much money.
But don't forget, this plan is not for an individual user. That's because a 'Team' member can store up to 2000 passwords, add 80 members, and create 100 shared groups.
Perfect for a mid-size company.
And finally, the most expensive plan of Passpack is the 'Business' plan that costs a whopping $480/year.
In exchange for that hefty price, you get to store 10,000 passwords, add 1000 users, and create up to 300 groups. A plan only big enterprises would consider buying.
As final notes, all these pricing models are backed by Passpack's 30-day money-back guarantee, and it accepts all major credit cards as a mode of payment.
Do I recommend Passpack?
No, I don't recommend Passpack to wither individuals and businesses who need an online password manager. Yes, it can keep passwords safe, but it doesn't stand anywhere in front of modern-day password manager programs.
For the small amount of password management features it offers, the price is way too high, even for enterprises.
A much better deal would be going for Keepass, Roboform, LastPass, Dashlane, or 1Password that offers far more than Passpack for a lower price.