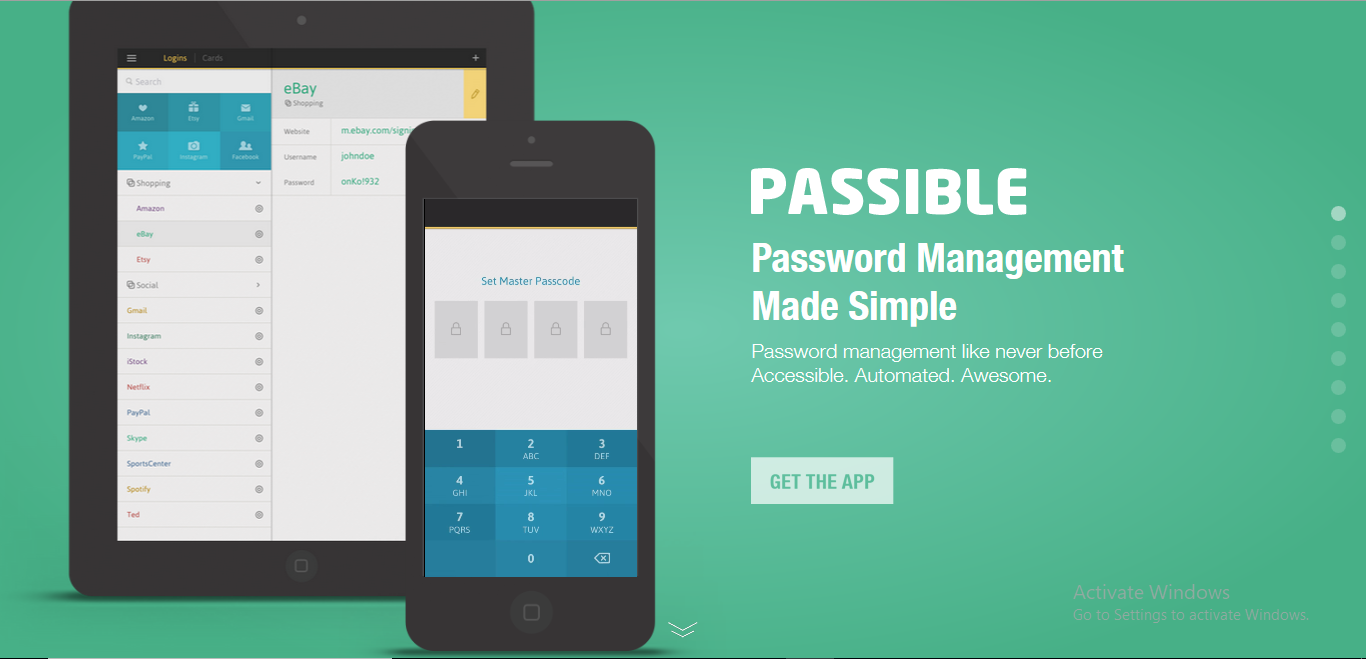 Passible is the first password manager app I tested, which is designed exclusively for iPhone and iPads. Suitable for individual users, the app is excellent in doing the essential jobs of a password manager.
With a secure browser, 256-bit AES encryption, and two-factor authentication, the data you store in it is always safe.
And using auto-sync, your unique passwords are made available on all your iOS devices. So wherever you go, your data will always be at your fingertips.
In addition to this, Passible also introduces some handy features like 'Peeking' and 'Rapid Search' that definitely enhance the experience. But except for that, there isn't anything new in this program.
On the contrary, it fails in some key areas that cost it the crown of the best password manager for iOS.
And what are these features?
In this Passible password manager review, we'll about the setbacks in the cons section, but let's first, go through the benefits it brings with it.
Our Verdict
If you're an iPhone or iPad user and looking for an app just to store your passwords and card details, the free version of Passible could be an option for you.
Easy to use
Auto-fill function
Industry-standard 256-bit AES encryption
One of a kind password analyzer
No password sharing
No password generator
Not available on Windows, Mac, or Android devices
Multi-factor authentication is not available
Passible Pros
#1. As a password manager app, Passible makes it super easy to store passwords.
The interface of the software is pretty sleek and beautiful and divided into two sections – login and cards – for better functioning.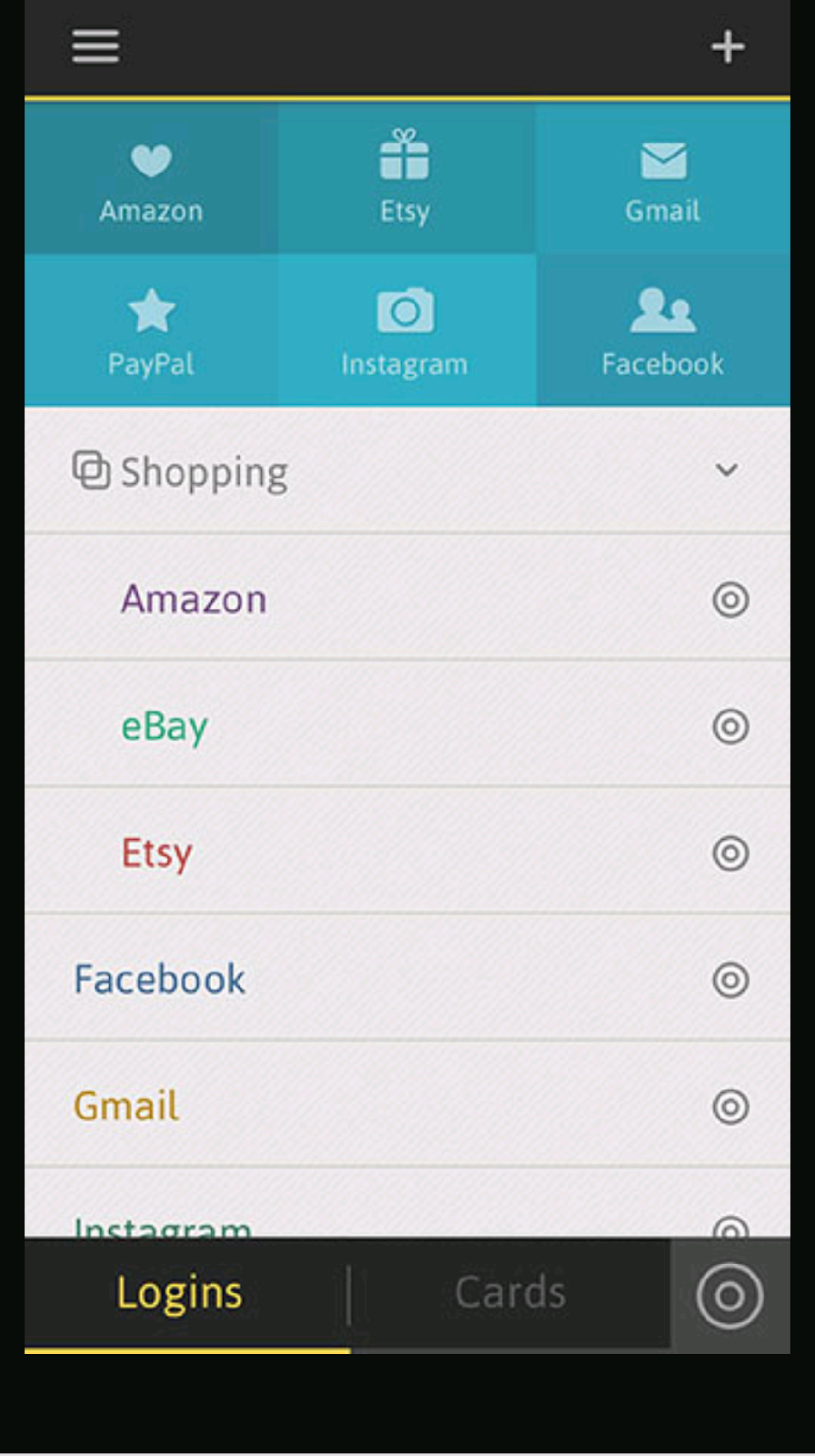 While the first section is for storing usernames and passwords, the second one is for saving your debit and credit card details.
And you can either choose a panel from the upper side of your screen or tap the tiny '+' icon to save your passwords or card details.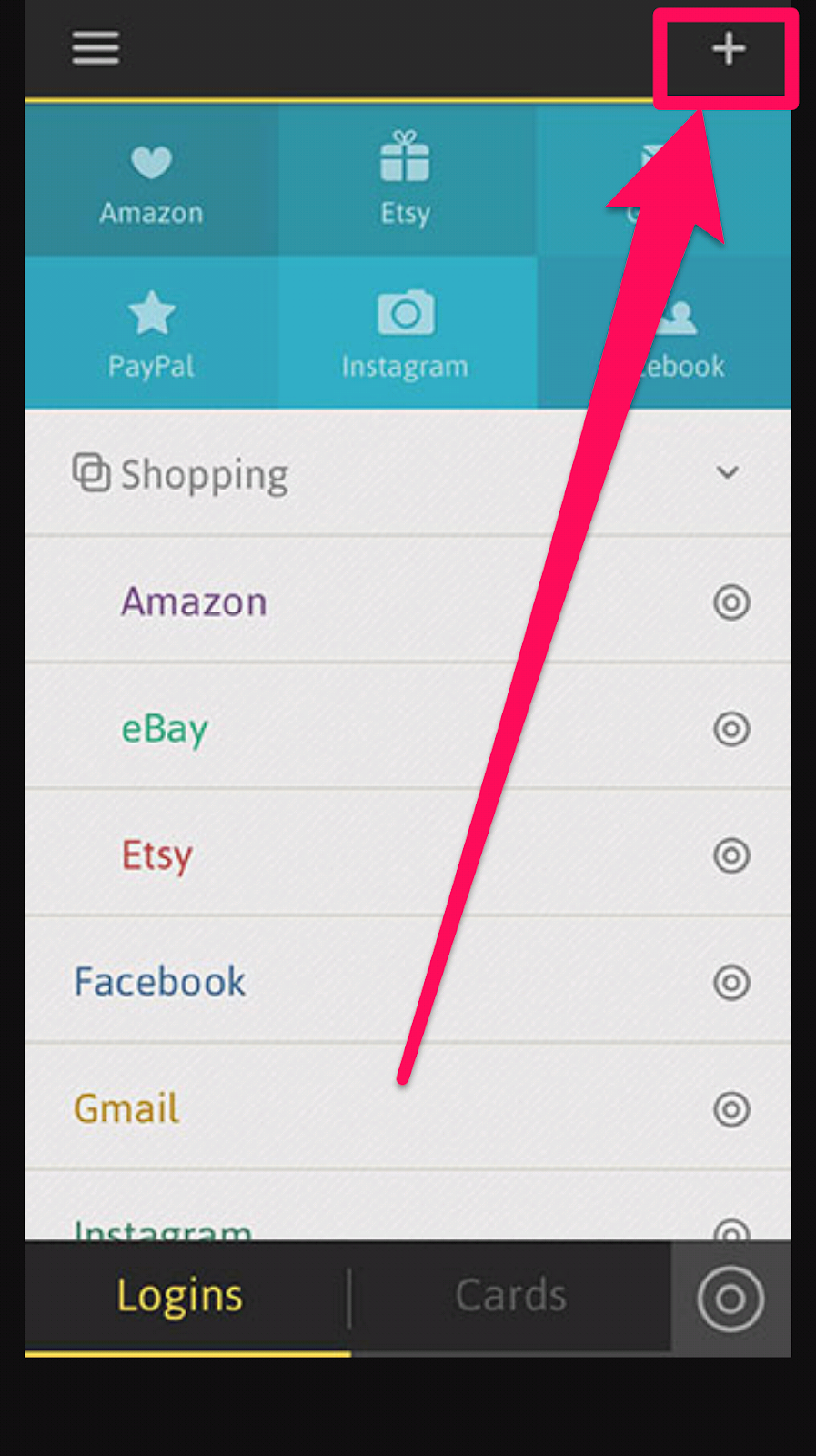 #2. The auto-fill function works decently on every login page. However, the feature loses strength while filling checkout pages. It gets the card details right but struggles with the address fields.
That being said, I really liked the 'Peeking' feature that lets you take a quick peek at your credit cards' PIN or passcodes. This is handy when you're surrounded by strangers or at an ATM machine.
Similarly, if you're someone like me who stores dozens of passwords in the vault, you would love the 'Rapid Search' function.
No need to go through the entire list of passwords, just type in the first few words, and it starts showing suggestions. Just like Google does while searching anything.
#3. Passible uses the industry-standard 256-bit AES encryption to encrypt your data and top it up with their anti-theft protection to prevent unwanted break-ins.
This anti-theft system gets activated just after a few failed attempts to guess your passcode. It then blocks any login attempt for the next few minutes to keep away brute force.
But that's only for a few minutes.
So I would suggest enabling the two-factor authentication to add another layer of protection. And use the in-house private browser that keeps your identity private and leaves no trace of history on your device.
The speed is also decent by the way.
#4. The password analyzer of Passible is one of its own kind. Unlike other analyzers, it not just flags weak or duplicate passwords, but also suggests ways to improve them.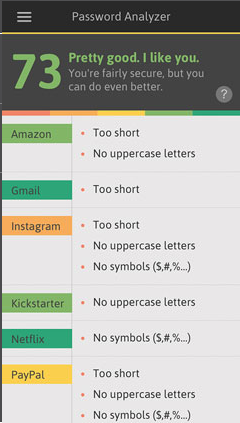 However, not having an in-house password a major minus point of this tool. And it literally forces you to do the hard work of coming up with new passwords on your own.
Passible Cons
#1. Passible lacks many vital features that will definitely irk a large number of users.
For example, families and businesses will never consider this tool because you can't share passwords, or store credit card numbers or other data.
#2. One of the most basic functions of a password manager app is taking off the load and creating strong passwords for you. But unfortunately, Passible fails drastically in this section.
Neither the website nor the app mentions anything about a password generator, which means you are on your own when it comes to creating strong passwords. This can leave you open to identity theft if you aren't used to creating high password strength. Even iCloud Keychain is a better option using a master password in this regard.
#3. The software is not available on Windows, Mac, or Android devices. This makes it very tricky for password sharing on multiple devices. You also can't access it for your web browser or through any browser extensions.
#4. Multi-factor authentication is not available.
Passible pricing plans and payment methods
As far as free password managers go, Passible is a decent app. Along with the free version, Passible offers a 'Pro' license that comes for a one-time fee of $10.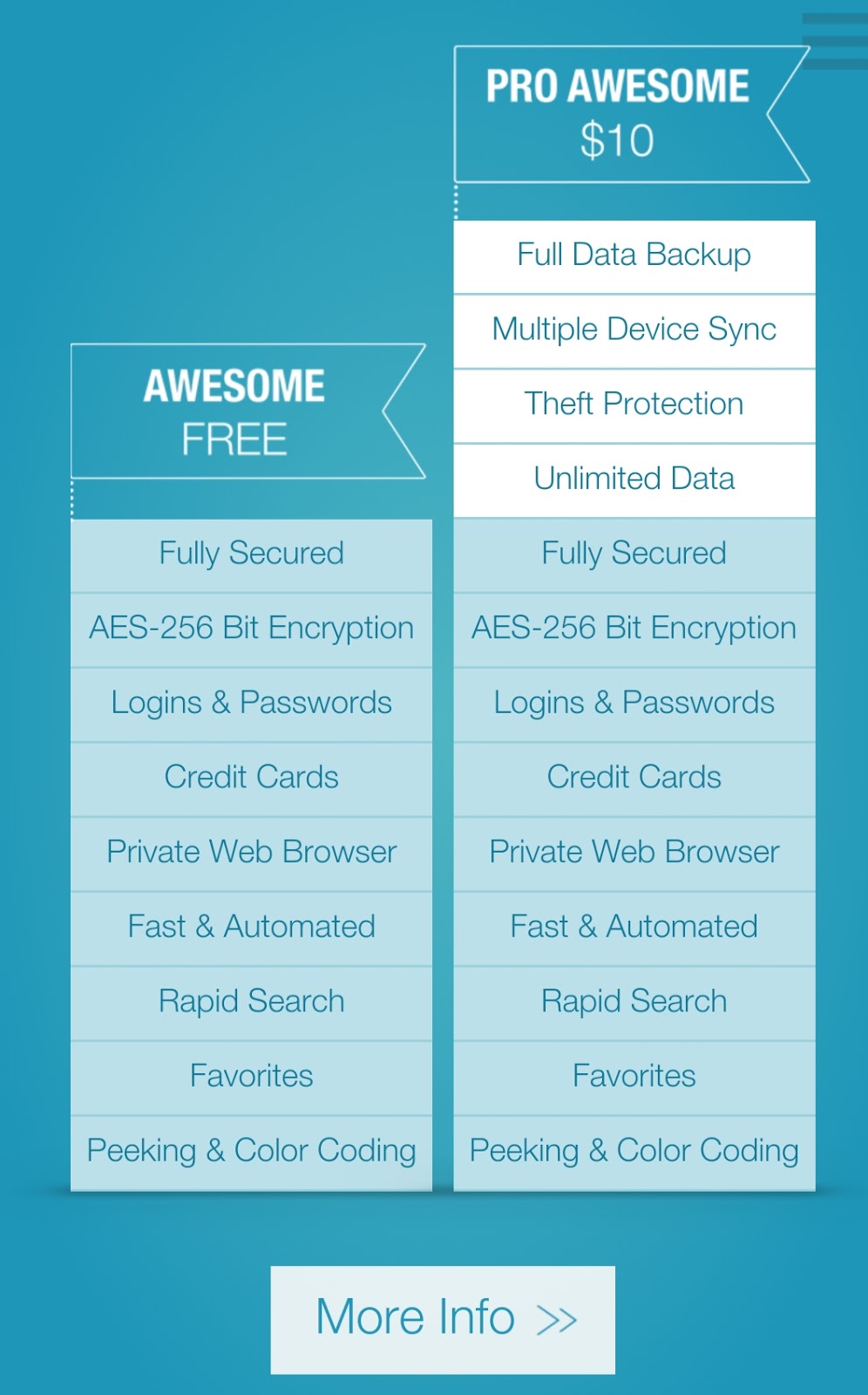 And this app is available only on the Apple App Store. Thus, you can only use a credit or debit card to pay for the software.
Do I recommend Passible?
If you're an iPhone or iPad user and looking for an app just to store your passwords and card details, the free version of Passible could be an option for you.
Otherwise, I won't recommend Passible because there are more flaws than benefits in the app. I would rather invest in password manager programs like Keepass, Roboform, LastPass, or Dashlane Premium which works great on every device than sticking with an iOS-only tool.