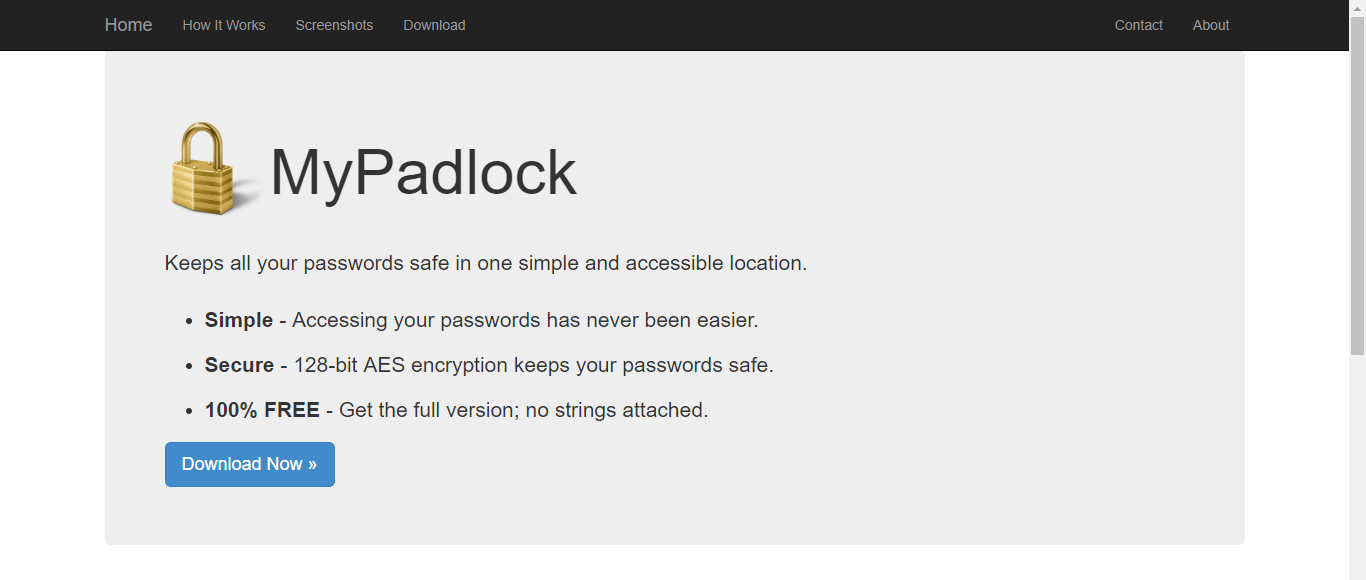 MyPadlock is nothing but just an old-school password keeper designed for Windows PCs.
The software is available on Windows Store and on its official website for free. And other than storing passwords, this tool is good for nothing.
Since there isn't anything much to talk about, let's get straight to the 'Pros' and 'Cons' section to see what you get or don't get with the app.
MyPadlock Pros
#1. The only positive thing about MyPadlock is its dead-simple setup and beautiful interface.
The initial setup doesn't take more than 30 seconds to complete.
That's because unlike other programs, you don't need to create an account or add any browser extension.
Just install the app, which is super-lightweight, and create a master password. That's it!
After that, it takes you straight to the interface that is a blank grey screen with a big 'Add Login' option in the middle.
Now, to store your first password, click 'Add Login' and fill in the details in the next wizard. Once you're done, hit the 'floppy disc' icon right next to the 'Title/Name' field to save your credential.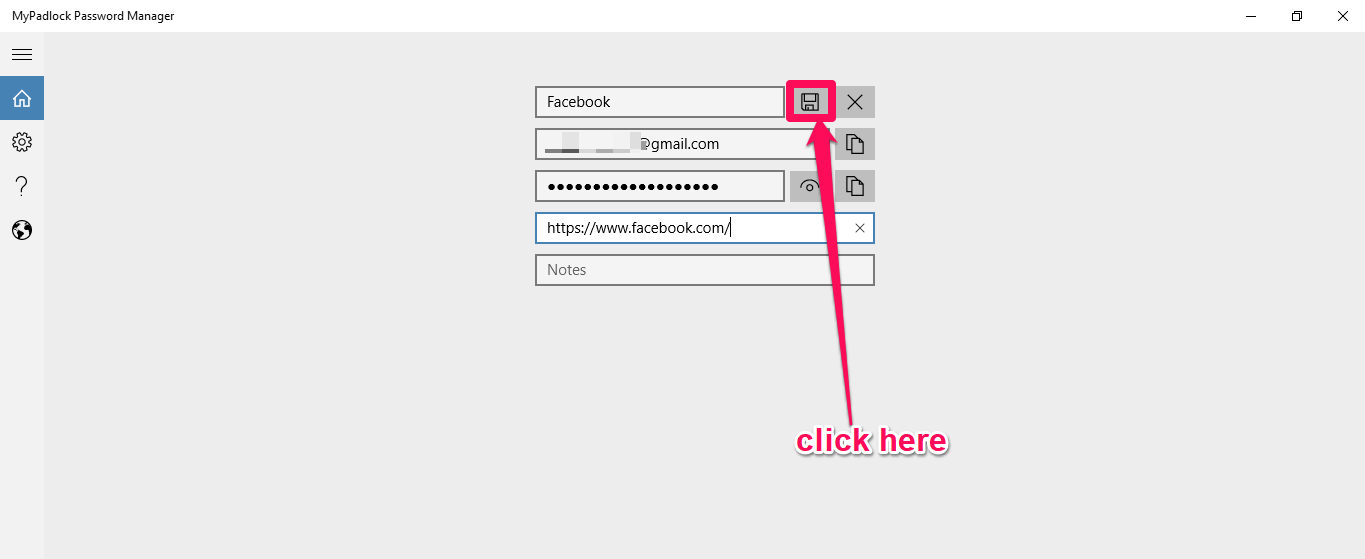 Follow the same procedure to save subsequent entries.
MyPadlock Cons
#1. MyPadlock is built only to store login details. So, don't expect auto-fill, password sharing, security auditing, automatic password generator, and more such advanced functions.
#2. Along with the feature section, MyPadlock lags in the security area, too. First of all, they don't offer two-factor or multi-factor authentication to protect your account from Intruders.
And the worst part is, they still rely on the old 128-bit AES encryption while all the other password managers have shifted to the latest and more secure 256-bit AES encryption system.
#3. Other than Windows PCs, MyPadlock is not compatible with any other device.
And even if you use a Windows computer, you'll need to store your passwords on each and every device due to the absence of auto-sync.
MyPadlock pricing plans and payment methods
MyPadlock is free for everyone. No hidden costs and no strings attached!
Do I recommend MyPadlock?
No, I don't recommend MyPadlock because it can't do anything except for storing passwords.