After signing up for a personal account and creating a LastPass master password, LastPass automatically adds sites when you enter info into a login form. Lastpass also gives you an option to scan sites from your email for login data for your online accounts and add them to the password manager. However, there may be times when you need to manually add a site to LastPass. Doing so is easy.
How to Add a Site to LastPass
If you use Chrome with the LastPass extension, click the LastPass icon in your toolbar. Select "Add" and choose "Password." By default, the URL and site name will be drawn from the active tab when you opened LastPass, but you can enter a different site. Type in your login information. Similarly, you can log in to the LastPass website in your Web browser and add a new site by clicking on the + icon.
The process for LastPass on Android is similar. Open the app, tap the Menu icon, then select "Passwords." LastPass will suggest several websites, or you can add another one. iPhone users must log in to their LastPass account and use the "Sites" tab from the LastPass password vault where they will see a + to add a site. However, the process is the same. These sites can also replace your bookmarks.
You can add content other than passwords to your LastPass vault after clicking the LastPass button. LastPass can also store a secure note, credit cards, and bank information. You can edit a saved password in your vault to change it to a more secure password.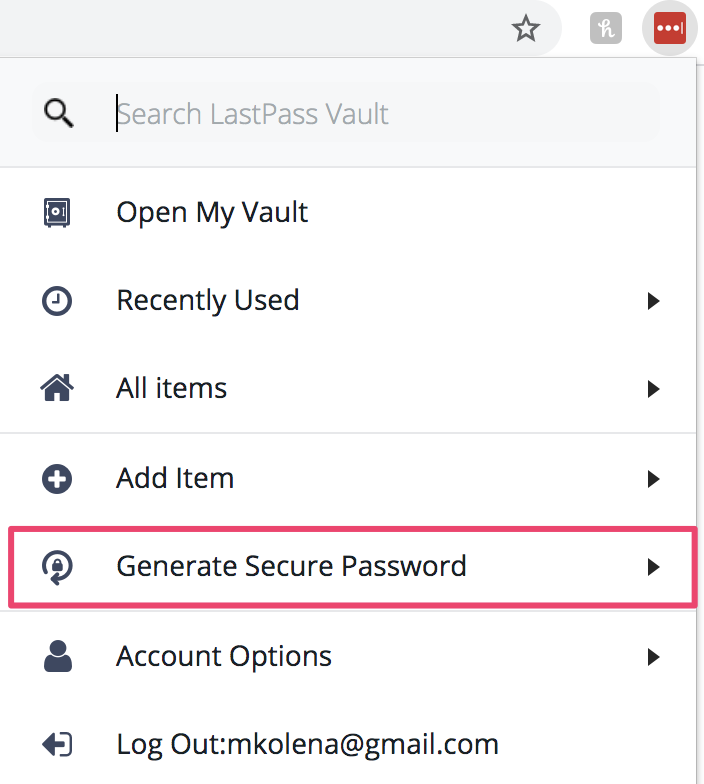 If you wish to add more than one site or password to your encrypted vault at a time, you can import passwords saved in Internet Explorer, Chrome browser, another browser. or other password managers into LastPass password manager. Generally, you'll need to export your saved usernames and passwords from your current program in CSV or XML format. Then, you can import them all into LastPass at once.
There are other things you can do with the LastPass app or LastPass browser extension. First, a password generator, which is available in the app, website, and Chrome extension, lets you create a unique password to keep it secure from attacks on login page by hackers for every website and not have to use the same password multiple times.  The generator creates a strong password every time you use it, and you can change options such as password length to avoid weak passwords. You can even use the generator to create a strong master password for LastPass because it doesn't require an account.
You can also create a shared folder to securely share data with another person without providing them with your account password. LastPass Premium lets you share with multiple people, and it offers file storage in addition to the password vault.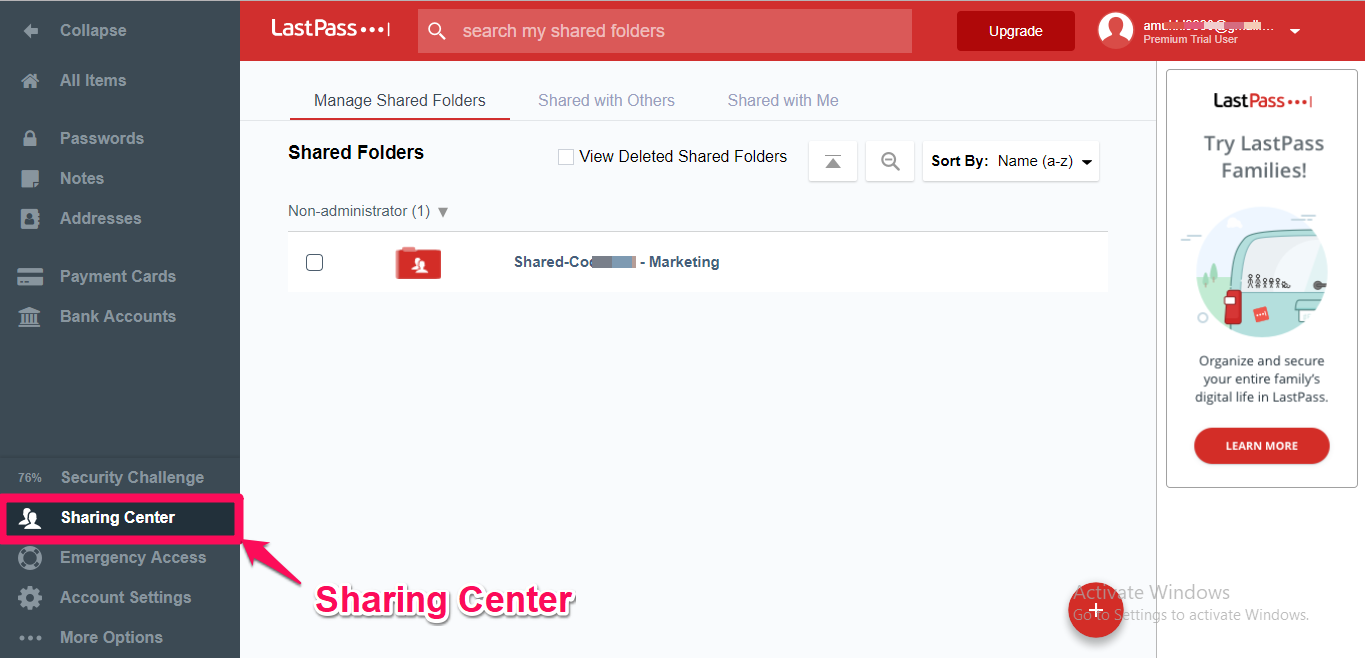 The LastPass mobile app will also autofill form information, including your name and address, besides the password field to save you time. You can also enable the browser extension for Safari or Chrome on your mobile device. Add extra protection to your LastPass data with multifactor authentication. Just don't forget your master password!

For businesses, LastPass Enterprise offers a secure way to protect more than one LastPass user. Try an Enterprise account free for 14 days.