Keeper Password Manager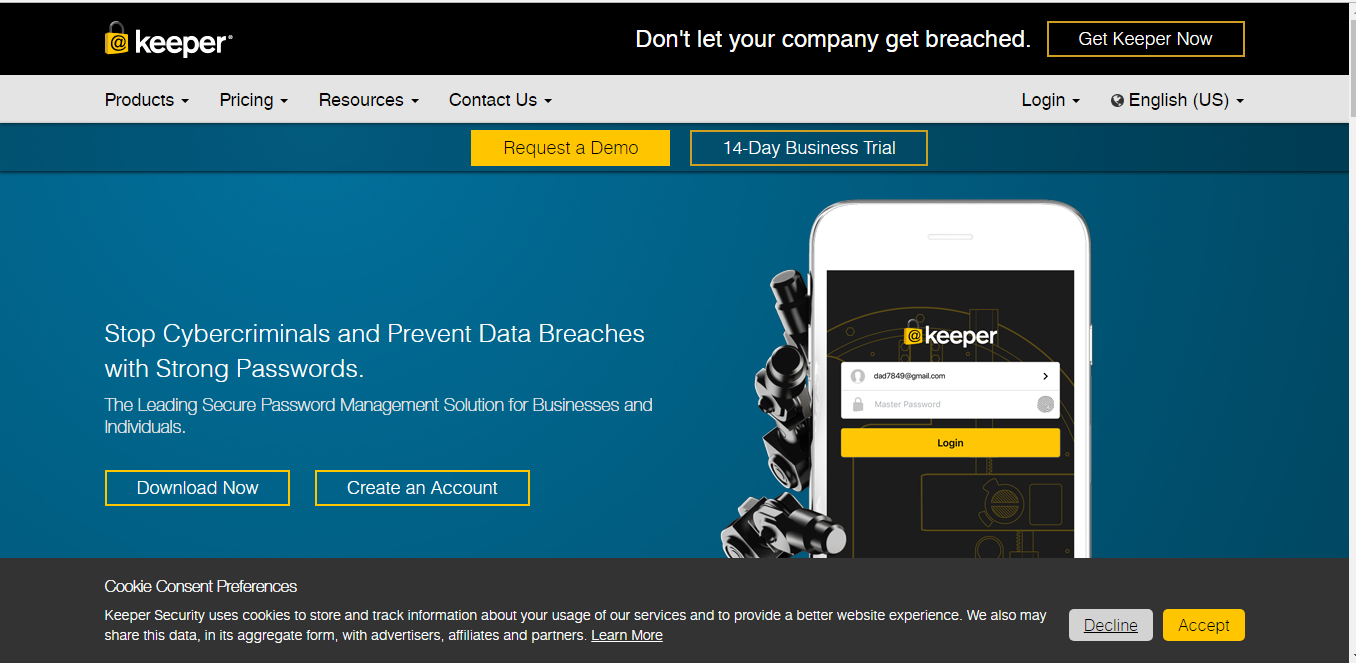 Keeper Password Manager aka Keeper Security is a cloud-based vault that keeps all your data safe by using multiple layers of encryption.
Keeper is the only tool in this test (along with Dashlane) that comes with PBKDF2 encryption along with the standard 256-bit AES which is the most common among all the tools.
Besides its strong encryption, Keeper comes with many other plus points along with a few downsides that may upset some of the users.
So, let's take a look at each of them.
Keeper Pros
#1 Has one of the strongest encryption technology: According to Keeper, they are 'fanatical' about protecting their user data. And they walk their talk by pairing up the standard 256-bit AES encryption with PBKDF2 encryption to make it impossible for anyone to break into your account (unless you tell them your master password).
It protects your data with multiple layers of security keys. And even though, Keeper is a cloud-based vault, it's a 'zero-knowledge' tool. That means it only saves the encrypted data of users. All the decryption happens in the user's device.
#2 Easy-to-navigate UI: Keeper has a very simple dashboard where you can save your passwords just by clicking the yellow colored 'Create New' button, click 'Record'…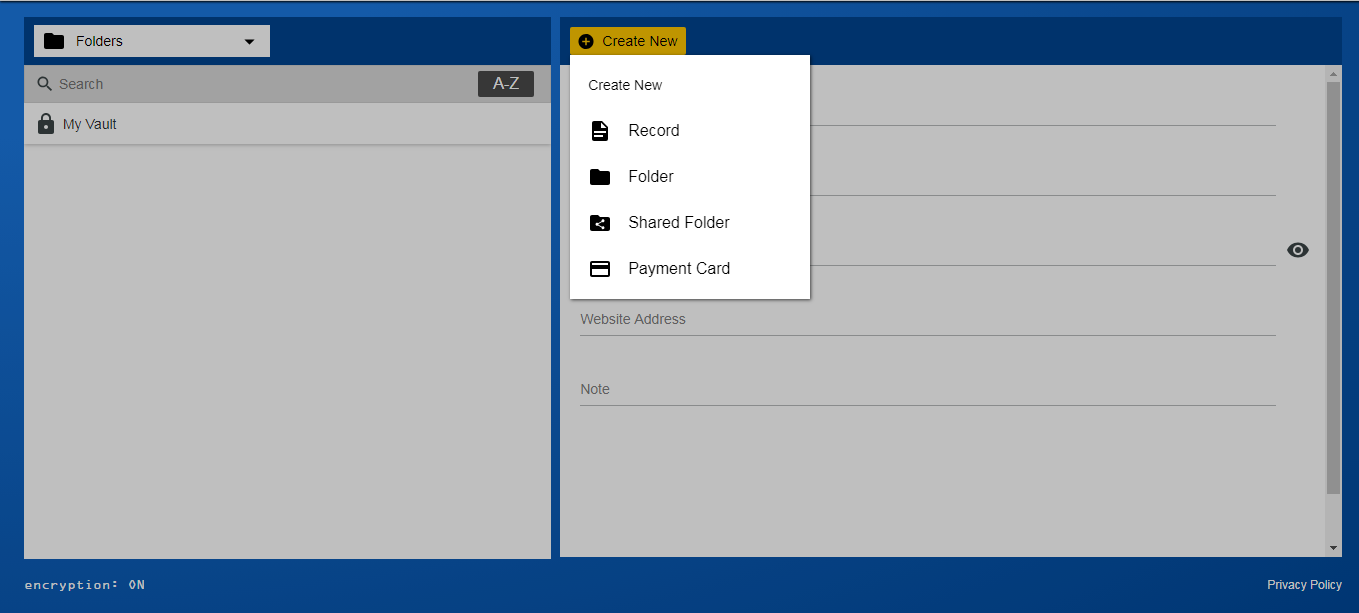 …fill in all the details and click 'Save'. As simple as that.
#3 Keeper Chat: Sure, like all the other tools of this test, Keeper also has a sharing feature where you can share a folder or password with other people.
But what makes Keeper special is its 'Keeper Chat' feature that lets you chat with all the users in your group (those who are sharing the folder or password) talk in real time. It's like their own built-in WhatsApp or Messenger.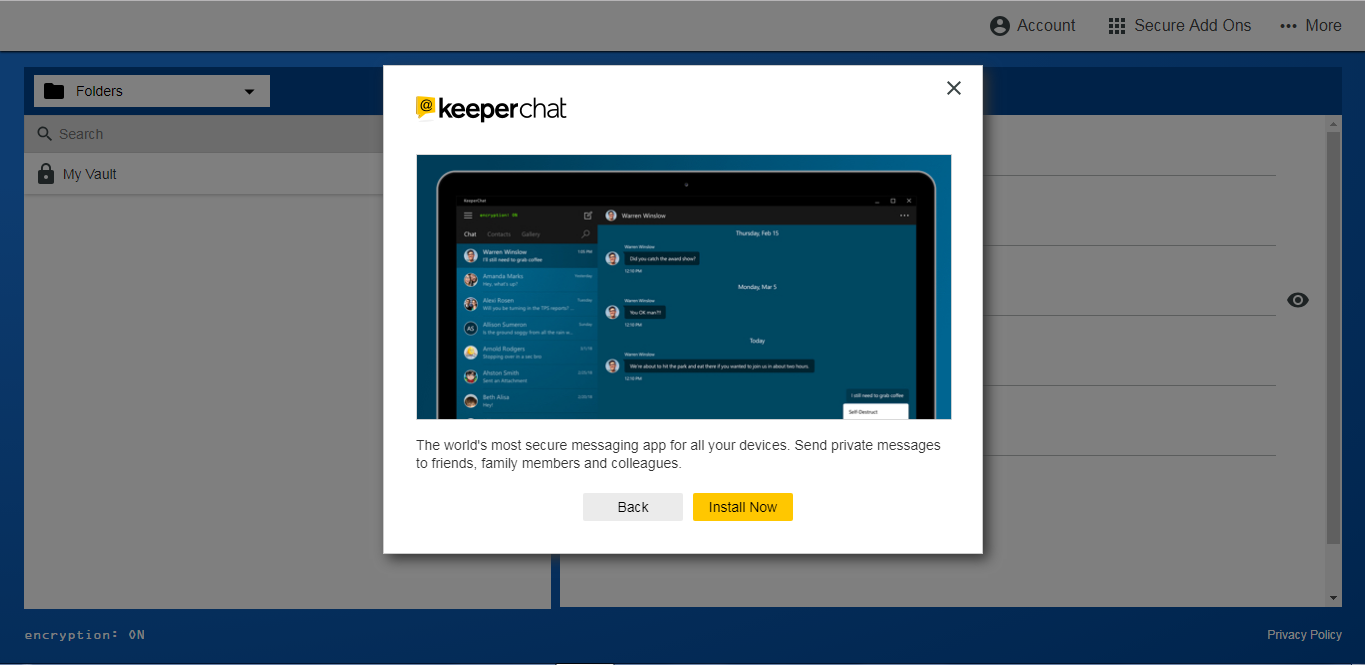 This feature is essentially handy for a team or business that uses Keeper to share passwords.
#4 Export all your data: Though Keeper doesn't have an offline feature yet, it does let you export all your data in a PDF or CSV file.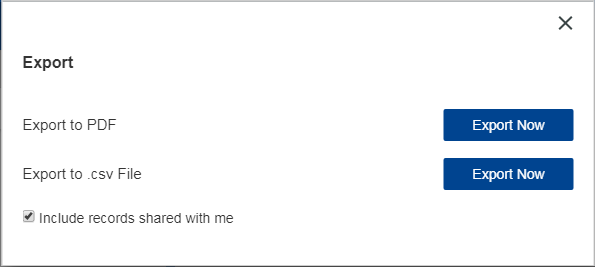 Similarly, it also lets you import all your sensitive data and passwords (of different accounts) with just a few clicks.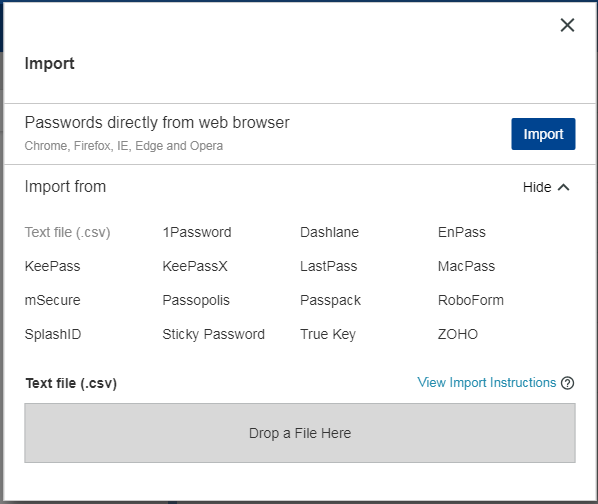 #5 Available in all devices: You can use Keeper security in all the devices. It compatible with Android, iOS, Mac, Windows, Linux and also supports all the latest browsers like Chrome, Safari, Edge, and FireFox.
Keeper Cons
#1 No free plans: I agree that Keeper Security has one of the safest encryption technology and offers a large set of features to its users but it lacks a free plan for those who can't afford to pay for their product.
They sell three plans – Individual, Team, and Business. The cheapest of them all starts from $2.5/mo when billed annually (yes, it offers a free trial of their premium products but only for 14 days).
#2 Slow Customer Support: The customer service of this tool is not as responsive compared to the other competitors like 1Password or Dashlane.
When I reached out to ask a general question about my account, it took Keeper almost 30 hours to get back with me with more details.
#3 Issues signing in Another issue I faced while using this tool is with its sign in process.
Strangely, it kept showing me password error even though I was entering the right one and after five attempts, it locked my account and compelled me to generate a new one (password, not account).
Keeper Plans
Since Keeper doesn't offer any free plans to its users, the cheapest premium package comes with $2.5/month when billed annually.
Do I recommend Keeper Security?
If you're planning to invest in a paid password manager, then Keeper definitely could be a good bet for you looking at all the different features and strong encryption it offers at that price point.