F-Secure is a renowned name in online security world that provides all-around cyber security to its users through its dynamic online suite.
This online suite is actually a collection of different products under the F-Secure flag and one of such products is a password manager which is called 'F-Secure Key'.
While the entire F-Secure suite is top-notch, F-Secure Key falls somewhere in the middle. The software is efficient in doing the fundamental job of a password manager but it's not as advanced as other cutting edge programs.
You can store your passwords, credit card details, PINs etc. in the vault and use the auto-fill feature while logging in or shopping online.
Similarly, I also liked the security audit function where you can see if your passwords are strong enough face online threats.
But having said that, there isn't anything special about this tool. In fact, it lacks many key features that you find in a standard password manager and in the following section, I reveal what these features are.
But first, let's see what it has to offer:
F-Secure Key Pros
#1. One of the biggest high point of this software is its simple and straightforward nature. And because of this, it's super-easy to get started with it.
Just install the desktop app, add the browser extension, set up your account, and you're done.
Also, the interface is quite clean and minimalistic, too, which makes it easy to operate.
For example, when you log in to the software, all you see is a blue screen with a sidebar on the left hand side, and an 'Add Password' option at the top. From here, adding your first password is just a couple of steps away.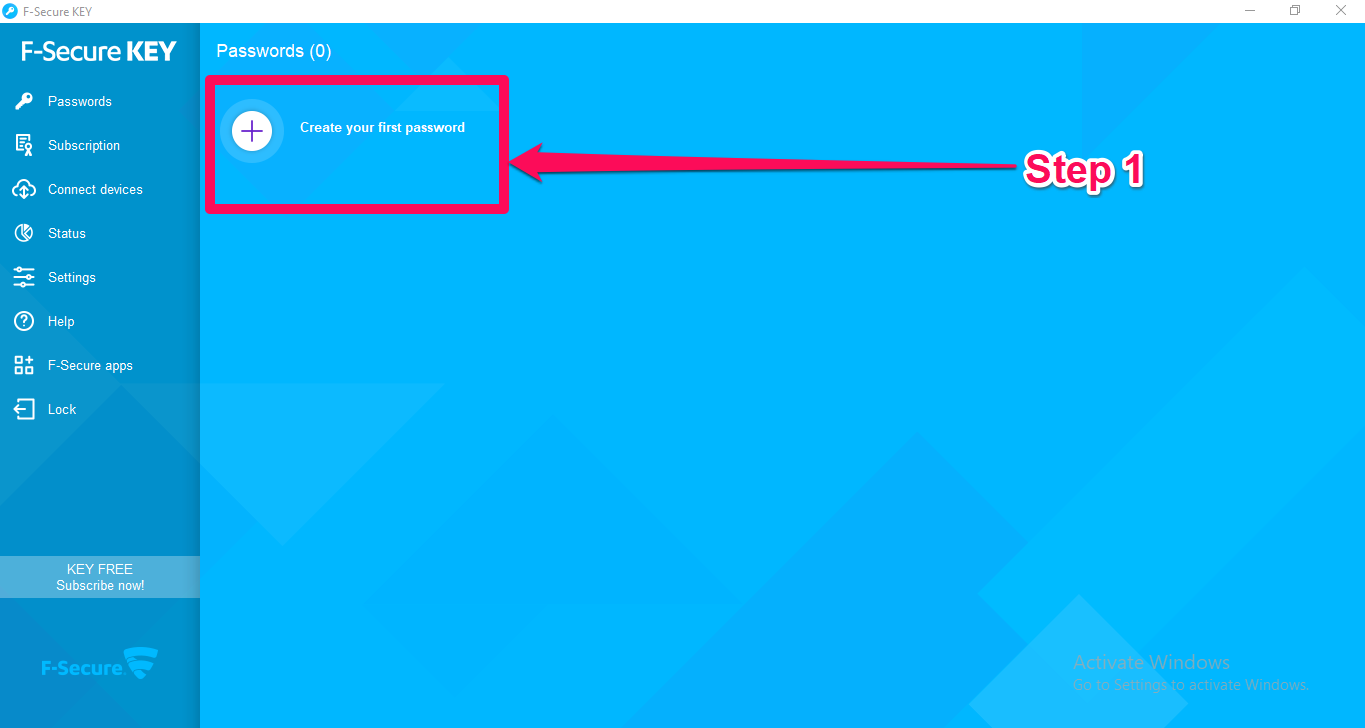 Just click on the 'Add Password' option and a pop-up asks whether you want to store a password or credit card details.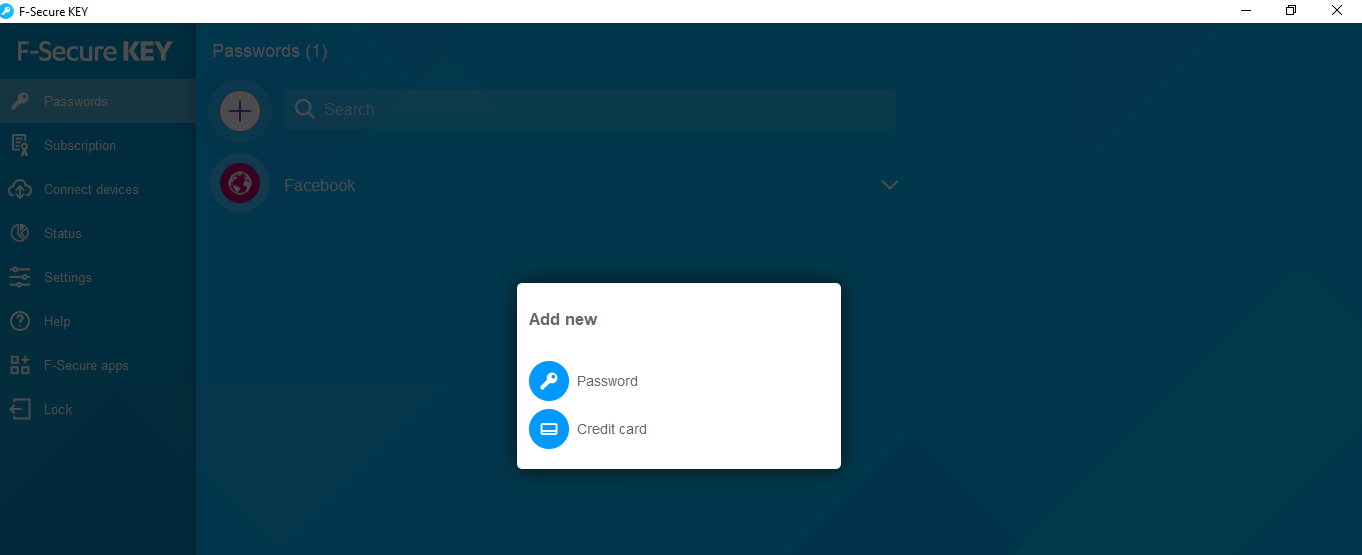 Choose the appropriate option and fill all the credential in the next wizard. And finally click 'Save'. That's it.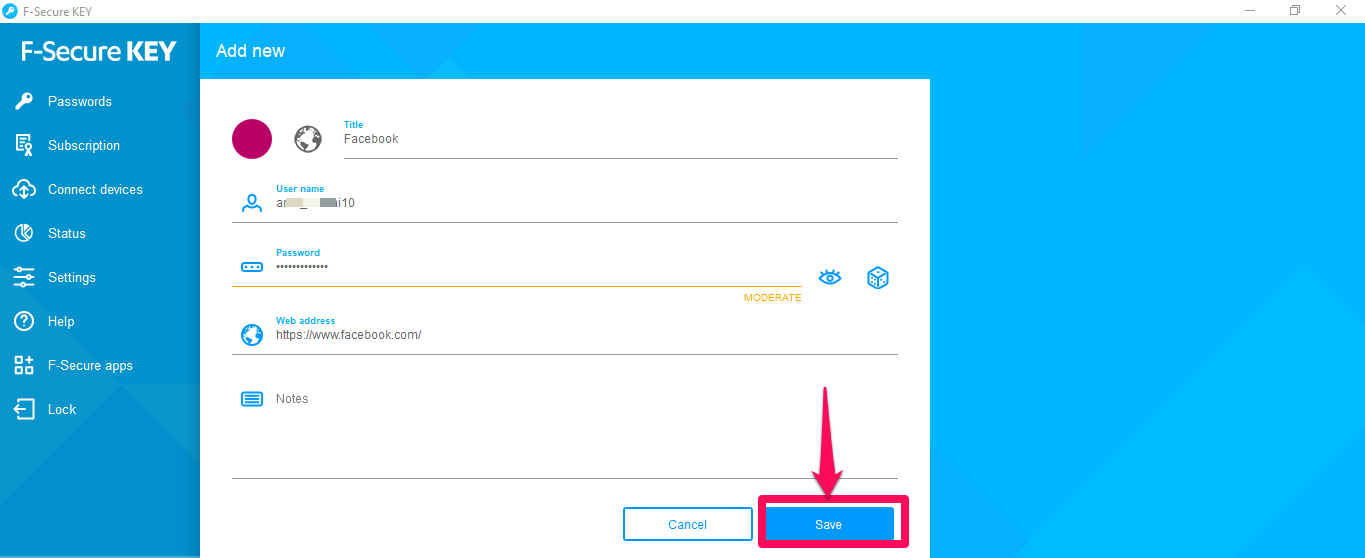 Similarly, all the other functions can be implemented either with a single click or in two-three steps. In a nutshell, F-Secure Key is suitable for all users whether they're a novice or technically sound.
#2. The auto-fill feature of F-Secure Key is pretty quick and responsive. But first, make sure you've enabled 'Auto-fill' in the settings and added the browser extensions.
Once you've done that, you can visit any website (whose credentials you've saved in the vault) and it automatically shows you the option to login with a single click.

Similarly, if the vault contains your payment details, you can use the auto-fill to plug-in your details at the payment checkout and complete your transactions in seconds. That too, without revealing your credentials to anyone.
#3. The password status function of F-Secure Key is dope. In a single click, you get a complete breakdown of the current state of your existing passwords.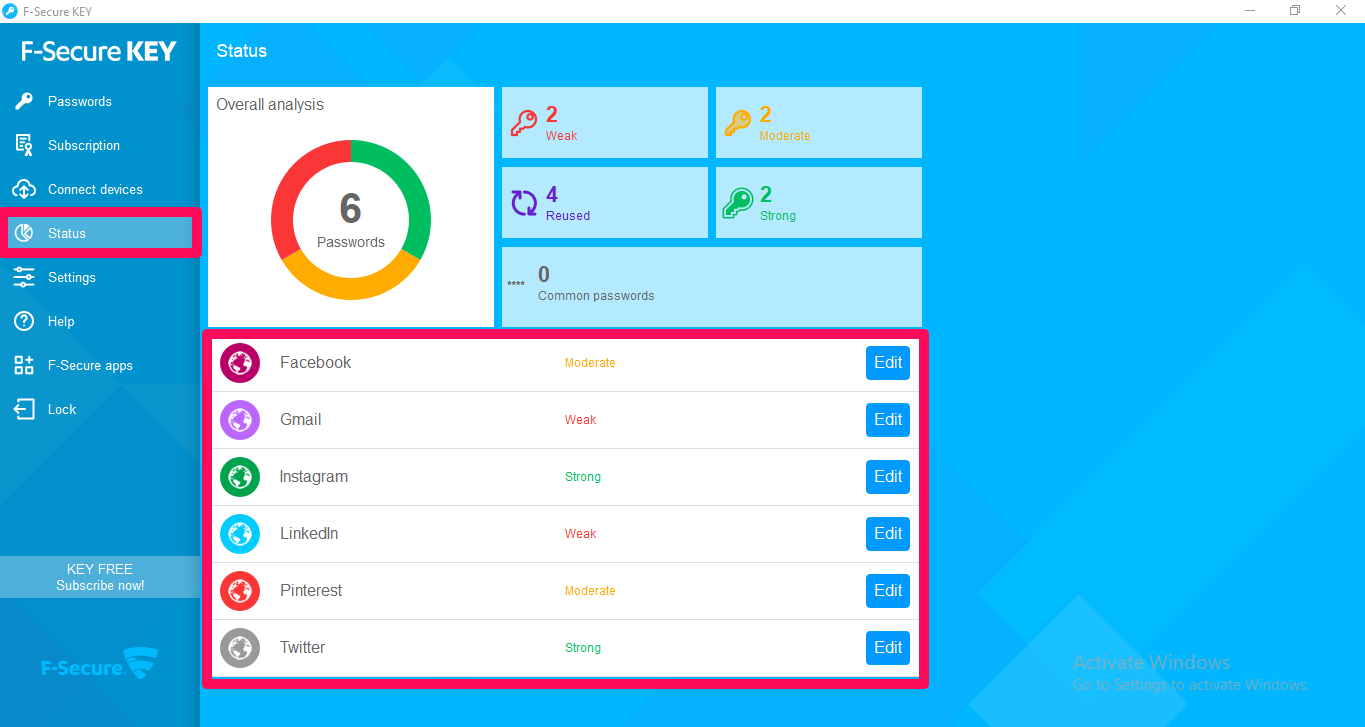 You can see whether your passwords are still strong to prevent online attacks or your need to replace them with a stronger one.
And if need be, you don't need to look anywhere else, the built-in password generator is there to help you in this entire process.
Like all the other password managers, the password generator in F-Secure is also customizable and can create passwords as long as 32 characters.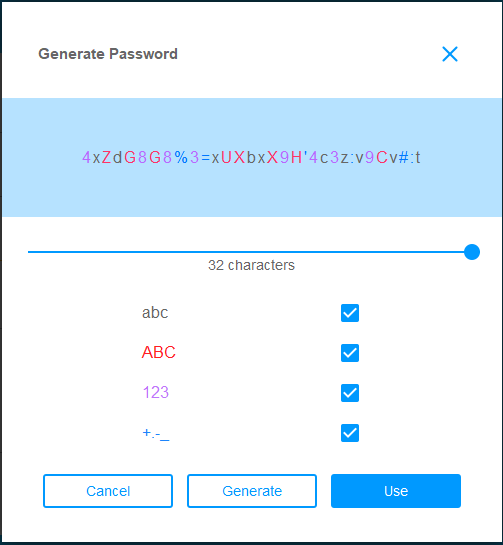 Though it's in your hand to determine how long or complex your passwords would be.
#4. F-Secure has a very generous license policy and allows you to run the software on an unlimited number of devices.
And the best part is, it's compatible with all the popular platforms.
You can install it on your Android or iOS smartphone or run the software on Windows PC and macOS computer.
Moreover, the cloud sync (paid features) makes your data available on all the devices you own. So, no need to store passwords manually in each device.
F-Secure Key Cons
#1. Surprisingly, there is no password sharing facility in F-Secure Key, which makes it completely irrelevant for families or small groups.
#2. This one is big. Unlike other password managers, it's a bit debatable, what encryption system F-Secure Key uses.
They don't mention whether they're using 256-bit AES encryption or any other system, which creates suspicions about their security.
Moreover, the absence of two factor and multi-factor authentication deteriorates the situation.
Now, we can't declare it unsafe altogether but talking about the encryption or adding, at least, 2FA would have been better.
F-Secure Key pricing plans and payment methods
With F-Secure Key, you can either go free or go premium.
The premium license for a single year costs €29.90 and if you commit for two years, then it's €49.90.

Once again, F-Secure doesn't mention whether you get money-back guarantee or not, but offers three different payment methods to pay for the premium membership.
You can use your credit card, PayPal, or Wire Transfer to purchase the license.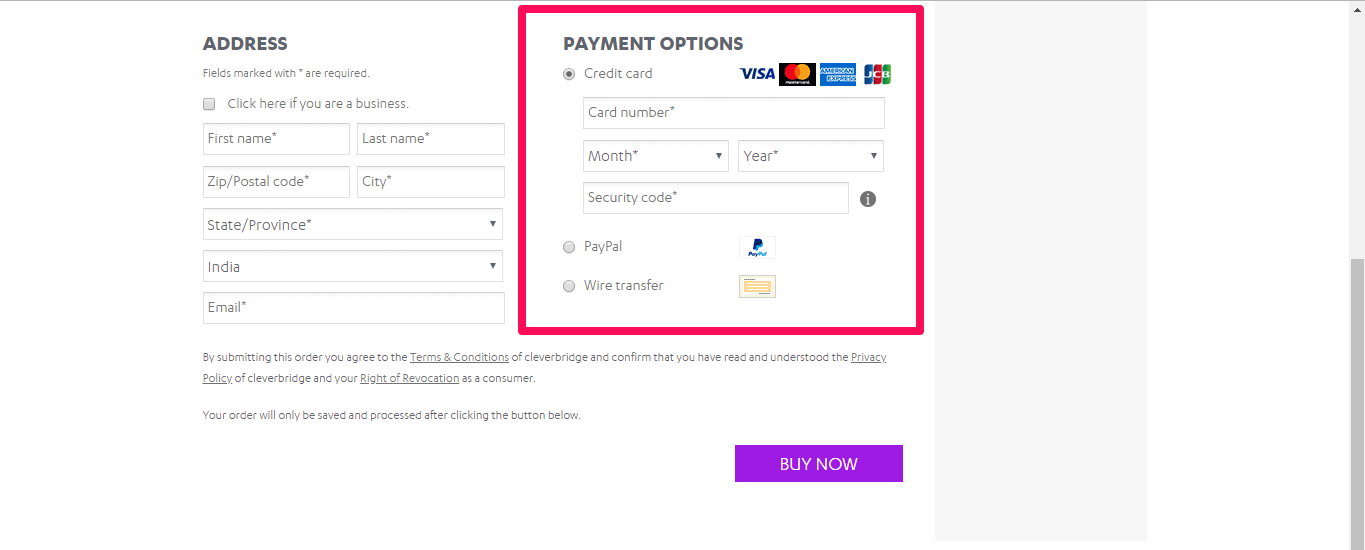 Do I recommend F-Secure Key?
Depending on what your requirements are, the answer could be yes as well as no.
If passwords and credit card details are all you want to store, then opting for the free license is a decent option.
Otherwise, if you want an advanced password manager that you can use in your family or company, then it's better to go with other tools. For example, LastPass, Dashlane, or 1Password.
But under no circumstances, I would suggest buying their premium license because it doesn't bring any additional features with it except for the cloud sync.