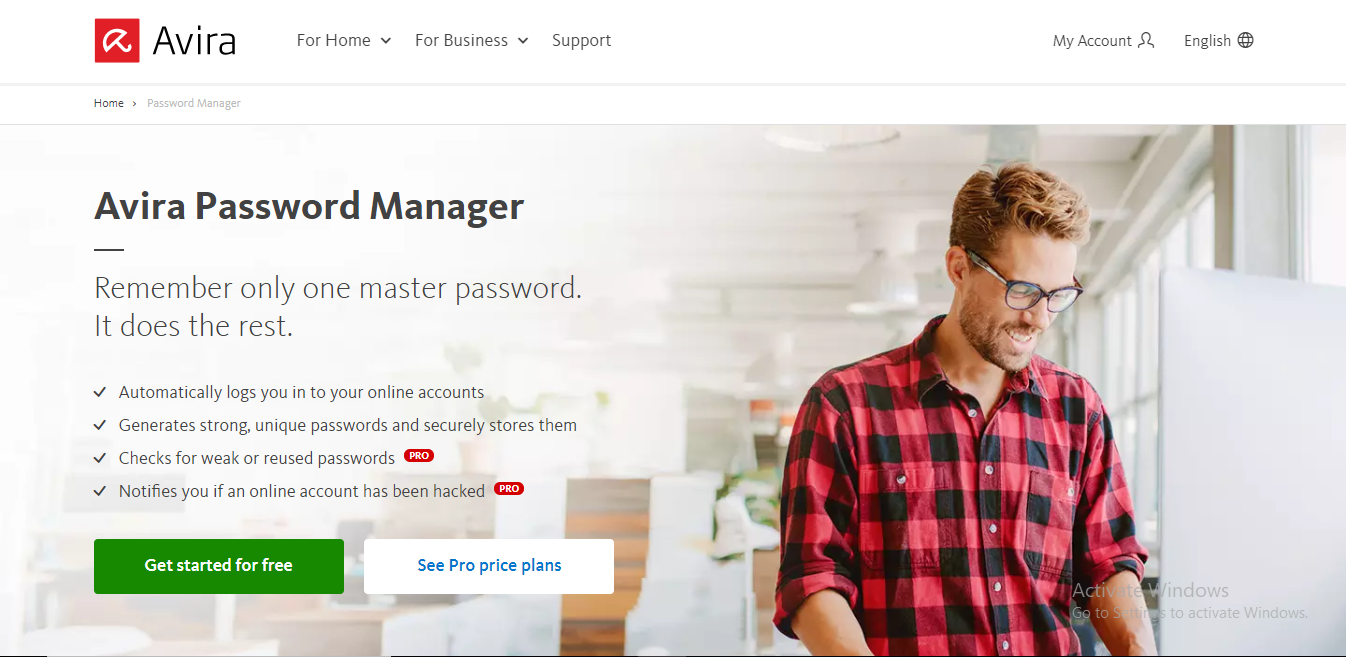 The password manager from Avira antivirus security is an easy-to-use software that can do essential password management but is far from perfect.
Unlike a typical password manager, Avira is entirely web-based through a browser and syncs your data across all your computer and mobile devices through the cloud. It's built by a company that specializes in anti-virus software and internet security so you can feel secure knowing you have protection for your unique passwords.
As I've just mentioned, the software is suitable only for basic security jobs and therefore, there are only a few good things to talk about. However, even if you go 'Pro', things don't change much, which is the biggest disappointment.
In the following sections, I've gone a little deeper and explained all the benefits and setbacks of this tool. So that you can decide if you should opt it or leave it.
In this Avira Password Manager Review, we'll take a look.
Our Verdict
Although it offers desktop and mobile security through the use of a web browser, Avira is still missing some essential security tools.
Getting started is way more comfortable
Auto-fill and automated password generator
Evaluates all unique passwords, flags out weaker passwords
Available on all the Windows and Mac computers and mobile devices
Can't store your credit card details
Can't share unique passwords with others
No multi-factor authentication system
Not available offline
Avira Password Manager Pros
#1. Since Avira is entirely web-based through a browser, getting started with this tool is way more comfortable compared to other programs.
You don't need to install any desktop app or anything like that. Just sign up to Avira Password, create your master password, add the browser extensions, and you're good to go.
The software takes you straight to the interface, which looks pretty clean and minimalistic. It has a simple navigation bar on the left and a huge white space in the middle.
The interface is so simple that even a third-grader can use this tool. But to make things more comfortable, it also defines the steps you need to take to store unique passwords.
Click on the '+' icon on the bottom right-hand side of the screen…

…fill in your details in the next wizard and at last, click 'Save'. Following the same procedure, you can store notes, too.
Now, the cool part is, you can add different tags to your entries so that you can trace a specific unique password within seconds the next time you need it.
It might look like a minor addition, but not every software avails this facility to users.
#2. The auto-fill and automated password generator work perfectly fine.
In my test, I used the auto-fill to login to different social media platforms, and it hit the bullseye every time.
If you've stored the credentials of the site you're visiting, either it automatically fills the login details or list out all the accounts related to that site.

From there, you can just choose the username you want to login with, and the rest of the job will be done by Avira.
Similarly, the automated password generator is easily visible while signing up for a site (in the 'Password' field).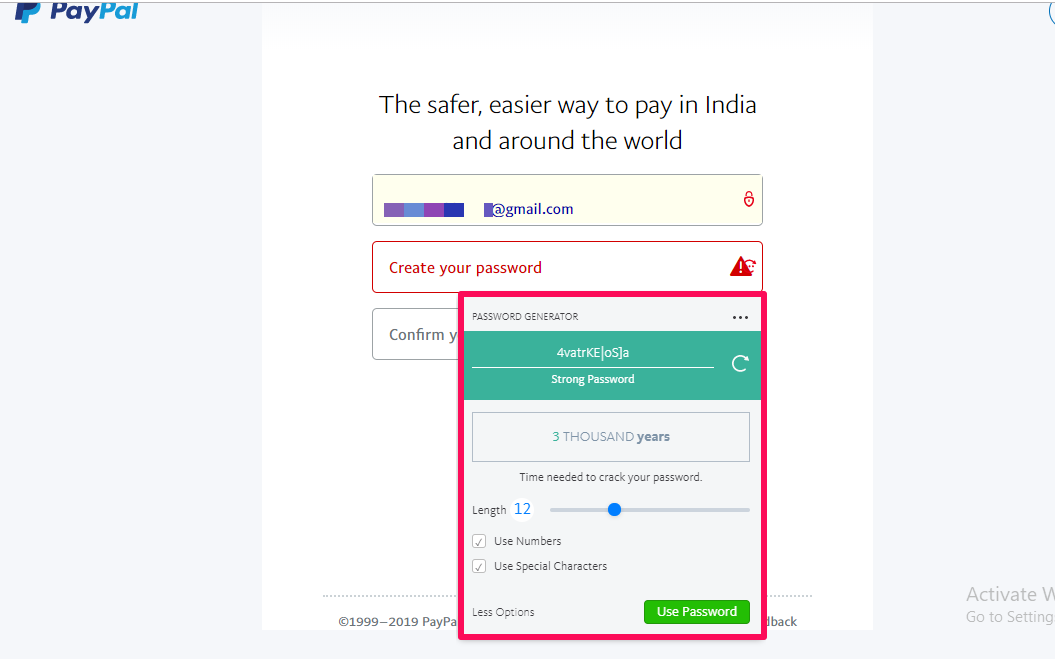 The password generator can come up with strong passwords up to 30 characters long. But compared to other programs, you get limited freedom to customize the weird string of characters.
Nonetheless, it still works fine.
#3. The security dashboard of Avira evaluates all your unique passwords and flags out the weaker passwords ones among them. You can also see which passwords are being used frequently, and how you can create strong passwords.
But the only catch is, this feature is available only for the paid users.
#4. Avira Password Manager is available on all the Windows and Mac computers and mobile devices as long as you have access to a wi-fi network and use the Chrome, Firefox, or Safari browser extension.
Both iOS and Android device users can make use of the tool by installing the app from their respective app stores. The ability to use fingerprint or face recognition is a nice level of extra protection and mobile security.
Avira Password Manager Cons
#1. Let alone Passport, driving license, or other odd government IDs, Avira Password can't even store your credit card details. And this is the biggest shocker for me because it's the most essential feature of a password manager.
Even the most mediocre password manager apps offer the facility to save card details for hassle-free online shopping, but Avira fails to do so.
This one reason is enough for me to ditch this tool.
#2. The software is irrelevant for families and businesses because there's no way you can share your unique passwords with others.
#3. As for now, you'll have to be satisfied with two-factor authentication, which is standard in almost every tool. The developers are yet to roll in the multi-factor authentication system.
#4. Since it's web-based, you can't use the tool while you're offline.
Avira Password Manager pricing plans and payment methods
If you're not happy as a free member, you can opt for the 'Pro' version of the software.
The 'Pro' version of Avira Password Manager costs $22.99/year. And as a 'Pro' member, you get notified of security breaches and get a security dashboard to analyze the strength of your passwords.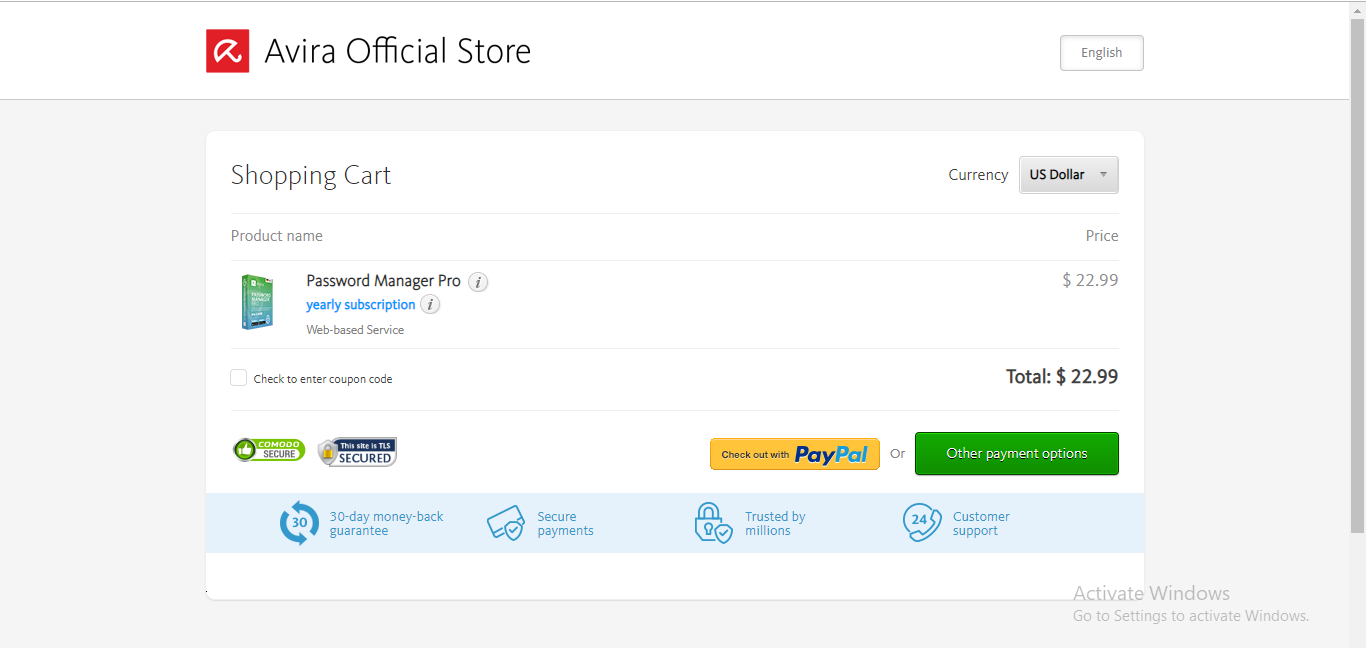 As for payment methods, you can use PayPal or your credit card to pay for the tool.
Do I recommend Avira Password Manager?
Although it offers desktop and mobile security through the use of a web browser, Avira is still missing some essential security tools. The fact that Avira can't even store credit card details makes it hard to recommend it compared to other password manager apps.
For a more robust security experience, look for other options like Dashlane Premium, LogmeOnce, LastPass, Zoho Vault, Sticky Password, or DataVault password manager.