Your device must run iOS 10.0 or greater to use the iOS app. The iPhone 4S, 5, 6, 6+, 7, 7+ are compatible with the app as is the 5th-generation iPod Touch and iPad 2, 3, 4, Mini, Air, and Air Pro.
Using the LastPass app for your iPhone or another iOS device differs from using the LastPass browser extension; although, the Android app is similar. When logging into a website in Safari and Chrome on your mobile device, your login information will come up as autofill suggestions in the password field. You must first enable the browser extension. Touch the LastPass icon, select "Tools," and choose "Extensions." Select the LastPass extension you'd like to use.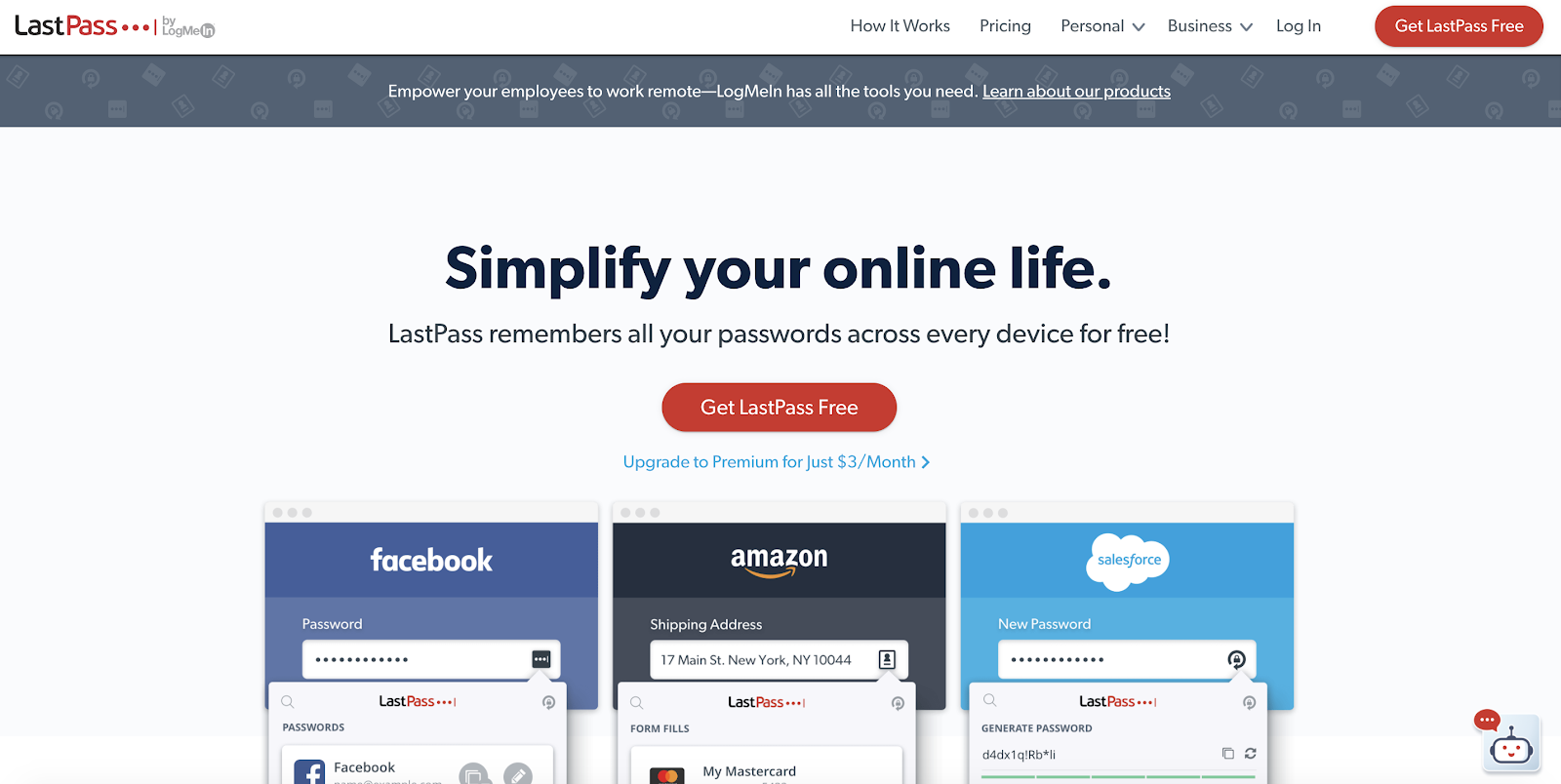 If using Safari, first disable login autofill. Open the Settings app. Tap the Safari icon. Touch "Passwords and Autofill" under "General." Tap the toggle to turn off Safari autofill. Now, LastPass will be able to autofill your secure password instead of your browser.
LastPass even autofills passwords in some common apps through the sharing menu.
Alternatively, you can use the LastPass browser instead of your phone's Web browser. Launch it from the app or by selecting a specific site to open from the password vault. If using the browser, you can specify your default search engine from the "Advanced" tab in the settings screen.
LastPass settings also include a "Security" tab. An interesting feature of LastPass is the ability to unlock your online account with Touch ID or a LastPass PIN if you forget your master password. You can also reset the LastPass master password this way. Your master password is a secret key that protects all of your passwords, so protect it.
If you have an Apple Watch, you can enjoy the convenience of Lastpass on it. After pairing your watch with your phone, Launch LastPass and go to settings. The "Security" tab allows you to authorize your watch to work with LastPass. You can also set up a passcode to use on your watch for additional security. Finally, you can protect your accounts by enabling multifactor authentication. The authenticator sends a push notification instructing you to enter a code or tap in addition to entering your password to log in.
This autofill feature relies on the LastPass password manager itself, which replaces the iCloud Keychain. The LastPass vault stores all of your login credentials. If you save a password to the encrypted vault from an Android device or another computer, you can use it on your iPhone after logging in to LastPass. You can also add new passwords and accounts to LastPass from your phone or edit a saved password if it is entered incorrectly or has changed to a different unique password.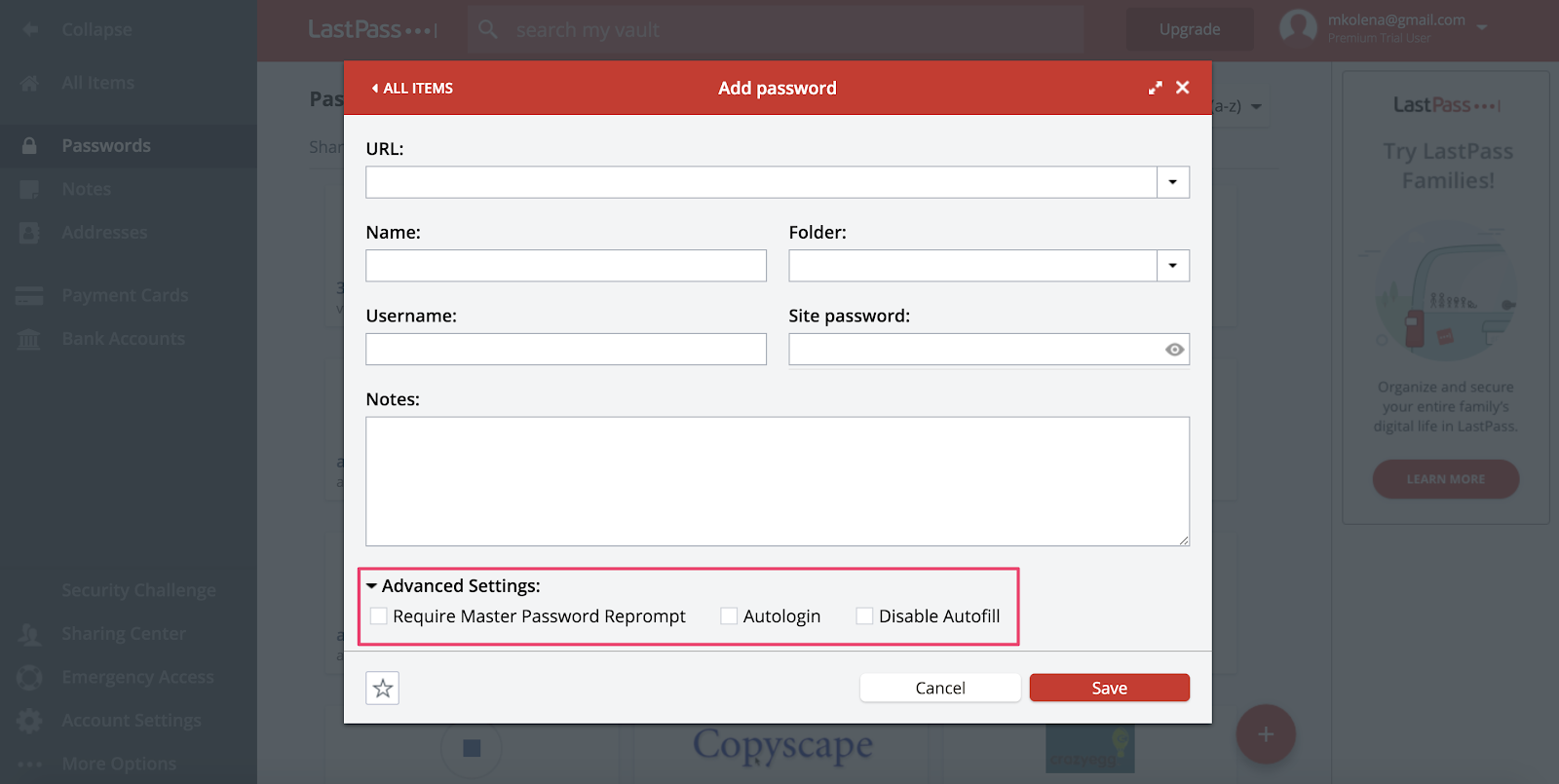 Because this password manager app handles all of your passwords, you can save the time and hassle of frustrating password resets.
The final few features include a password generator that creates a new strong password whenever you need one. You can also create a secure note. You can provide access to your LastPass account to an emergency user. If you enjoy these features, you can upgrade to LastPass Premium.