We live in an era where the digital sphere adds new opportunities and expectations to everything we do. As a result, many businesses focus on leveraging these new channels to generate leads and close sales. However, despite the success of many new channels, referrals still reign supreme.
The reason?
Getting referrals is the core of a successful inbound sales strategy. Having a satisfied customer speak for your brand is going to drive highly qualified leads.
Improving customer experience is the key to creating a successful referral program. Happy customers are more likely to refer someone and speak positively about your brand.
To help you craft the ideal customer experience that can boost referrals, here are a few best practices that you should adopt.
8 Effective Ways Customer Experience Will Boost Your Referral Sales
1. Focus On Improving Issue Resolution
The digital space has elevated customer expectations, especially from brands. Customers want quick solutions to their issues. They are likely to trust a communicative, available brand with high-quality customer service. In fact, 93% of customers are more likely to be loyal to a brand and become returning customers if they like the brand's customer service. 
To see this in action, here is an example of how Starbucks used a simple tweet by an online user to win a life-long customer.
Source: Twitter
Focus on providing immediate resolution to customer queries. Improve your team's response rate. You can track actionable metrics like 'Time to Resolution' for your support teams. This metric allows your team to measure the average duration it takes to resolve customer queries. Thereby thinking of innovative ways to reduce this time.
2. Provide Omnichannel Support Experiences
Customers now use a variety of channels to communicate with brands, such as live chat, social media, messengers, and others. If the company does not offer multi-channel support, the customer might go to a competitor that does.
Here is an example of Rothy's solid customer action on Twitter!
Image Credits: Rothys Social Media
A great example of omnichannel customer support is Rothy's, which sells everyday shoes. They managed customer complaints on channels like email, phone calls, and social media. Since all the channels were not in sync, customers often had to repeat their issues to different agents. This led to slow customer service.
To solve this problem, Rothy decided to unify all its customer support channels into one platform. This way, customers could easily and quickly communicate with the brand no matter which channel they used. As a result, Rothy's was able to provide better customer service and resolve complaints faster.
3. Measure Customer & User Experience
While customer support focuses on resolving customer queries, the brand's CX needs to focus on every aspect of how the product or service is being offered.
To understand this, brands can measure their CX using actionable metrics like
Times to Resolution: Calculates how much time it takes to resolve customer queries
Net Promoter Score: Calculates how likely a customer is to recommend your brand
Customer Effort Score: This seeks to understand from the customer how much effort they have to put into solving a problem
Churn Rate: Percentage of customers no longer subscribed to your products or services
Customer Satisfaction Index: Asks customers to rate your brand on a scale of 1-5 and provides the average rating your brand has.
Timely responses are more likely to help improve NPS and customer satisfaction index. Especially in scenarios where the customer never expects it. Wix, a website builder with a global presence, showcases how these metrics are used in action.
Upon receiving a query, Wix's social media team responded quickly to customer queries. This defines why 'time to resolution' matters. The fast and effective response helps elevate the customer experience. By doing so, a brand is more likely to get a higher customer satisfaction index and NPS, as seen in this example.
Image Source: Wix Twitter
CX also includes how intuitive and easy to use a product or app is, essentially defining the user experience. The UX metrics measure how your users engage with your products. It includes elements like design, usability, and others that help enhance and improve user experience. Some of the top UX metrics to track for your business success are:
Usability Metrics like time on task, perceived success rate, task success rate, menu/navigation use, and others
Engagement metrics like Happiness Ratings, Total Time on page/app, Categories Explored, etc.
Conversion metrics like Conversion Rate, Trust Rating, Likelihood to Recommend Rate (NPS), and Likelihood to Take Action.
4. Don't Rely Too Much on Automation – Talk to Customers
Every CX workflow today has incorporated a notification to capture customer feedback after a particular action is performed. While this helps to get timely insights into what your customers feel about the brand, too much automation can also become a blunder. 
According to a report by Hiver, 37.2% of customers agree that the second-most annoying thing about customer service is receiving robotic auto-responder emails. 
So be it B2B or B2C, you need to remember that your customers are, after all, human. So, a Human2Human relationship is equally essential. Especially if the customer is facing a problem and wants to speak with an individual person to resolve their issue.
For example, a customer service representative at Zappos did something beyond what the customer expected. Imagine receiving the wrong size of shoes a day before your bachelorette. While the customer services team ensured the mistake was rectified well in time. But the customer service agent did not just stop there. Instead, the agent made sure to send out a handwritten letter apologizing for the mistake. This made a customer's worst nightmare a pleasant experience. 
Image Credit: Zappos Facebook
The lesson here: Do not feel shy to venture outside the "strictly professional space" and add a personal touch. This goes a long way in making customers feel like they are talking to a person, not a robot. If used efficiently, it will build long-term customer relationships. And it indirectly helps improve your NPS and retain customers for a long.
Having a dedicated customer service person handling requests will showcase empathy. It will also help create a loyal customer base with a human touch. Rely on automation only for repetitive tasks that don't need your personal attention, e.g., email account management.
5. Act-On Customer Feedback
Collecting customer feedback is a great practice. But it will yield no result if no action is taken on the feedback. Thus, analyzing and implementing feedback is crucial. The brands must showcase that they take customer feedback seriously by implementing it.
To improve customer experience, ensure you implement customer feedback in your product roadmap. Make it part of your stand-up or product review meetings. Listening to your customer feedback will help you improve client satisfaction. Also creates opportunities for the sales and marketing teams to start a new conversation as part of their sales strategy.
Solving certain problems may require a longer time than expected. But timely updates and communication will help build trust. The team at Southwest Airlines, a top air carrier in the US, used this learning to their advantage.
When a customer complained about their planes not having Wi-Fi, the customer service team did not respond with a standard acknowledgment. Instead, they provided an update showcasing that they listen to their customer and even gave details on when they will implement the suggestion.
Image Credits: Southwest Airlines Twitter
Neal Taparia, who runs the classic gaming platform Solitaired, proactively tries to manage customer expectations. "We often get requests for new games. When this happens, our customer service team works with our product team to develop a timeline on when we'll create that game. We then stay in touch with that user on the game's development. Every time that user is thrilled that we're not only listening to them but keeping them regularly updated." 
6. Ask for Referrals at the Right Time
Ever downloaded an app and, within moments got notifications asking you to refer a friend or rate the app? While 86% of businesses that leveraged referral marketing programs have shown increased revenue. Timing is crucial when asking for referrals.
Here is an example of email outreach to a customer by Austin Church, a well-known brand consultant and freelance coach. He begins the email with a personalized message and then moves on to focus on the value delivered. This personalized email has a higher chance of getting a referral than an automated message. That's the impact of personal touch improving outcomes.
Image Credits: Austin Church
To set up a solid referral program, brands should:
Access the current relationship before asking for a referral or testimonial.
Focus on customer delight to ensure that the customer is happy and satisfied to refer to the brand.
Use subtle nudges like referral discounts or use affiliate programs to help incentivize referrals.
Trigger email or notification for referral only after a specific time duration or actions have been taken.
7. Show Appreciation for Your Customers
Every business cherishes and values its customers. However, not every company makes an effort to do so. The art of customer appreciation can go a long way in cementing a life-long relationship. Expressing gratitude for your customer is always important. Brands should not wait for special occasions or for the customer to take a specific action to do so.
You can observe how Zomato, appreciated its customer during the 2020 pandemic. In the email, they thanked customers for keeping their customer service representatives busy (pun intended) and highlighted how the brand is a part of your life.
Image Credits: Afaqs
Similarly, you can create a culture of thanking your customers and showing appreciation. For example, you can show appreciation to your customers by
Giving them early access to new product features or services. This shows that you value your loyal customers. Indirectly benefits you since you get honest feedback and beta-test before it is rolled out in the market.
Offering discounts or unexpected upgrades.
Celebrating special occasions with your customers. Like their birthdays, anniversaries, festivals, or even your organization's foundation day. Thank your customers on every occasion, and offer discounts or gift coupons to make your customer feel truly valued.
8. Make Customers Part of Your Brand Story
Providing stellar customer experiences is something your brand should be proud of. It should also reflect in your brand story. But while customer testimonials and praises are all good, how you utilize them creates a difference.
Customer positive experiences help improve your brand's trustworthiness and act as social proof. The social proof shows your brand's credibility to a potential customer. And if your happy customers are some of the top leaders in their industry, there is nothing like it!
Foundr, a global media, and education company for entrepreneurs. They made sure they got quotes from their happy and highly-successful customers. They ensured the testimonials don't just highlight their brand offering but also instantly improve trustworthiness for its potential customers.
Image Credits: Foundr
To make your testimonials sound less promotional and more of a value add, do not add them to one page of your website. Instead, ensure they are part of your brand story, incorporating them into your case studies, blogs, how-to content, and videos. This helps reinforce the benefit you provide and adds credibility to your brand while not looking like a promotion or self-advertisement.
Focusing On Customer Experience Helps You Stay in Business Longer
By now, it is clear the brands that will stand the test of time will prioritize customer experiences and become more customer-centricity. Despite all the strategies and modern processes, being a customer-centric company is simple and can start with a few small steps.
The brands must do a stellar job at being in the customer's shoes and thinking from the customer's point of view. If done right, providing great customer experiences will be a cakewalk. It will be the reason your customer refer others to your brand.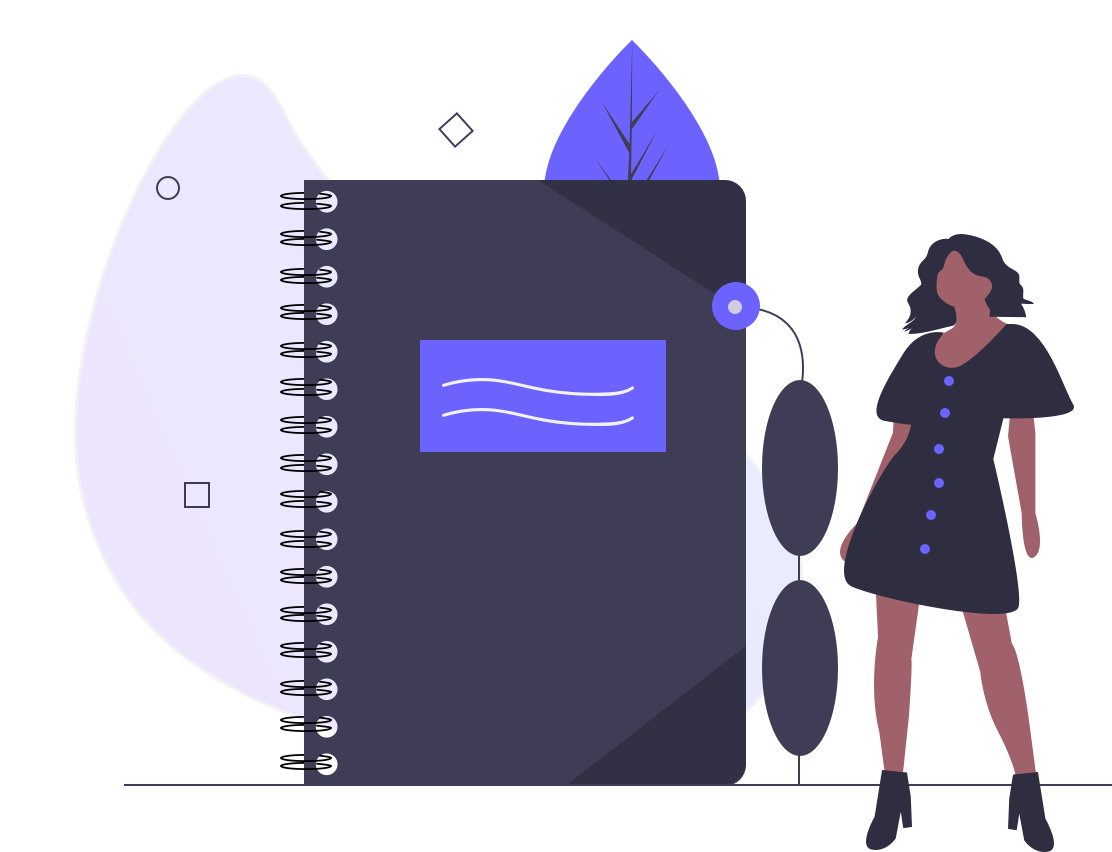 Download LastPass
It's our #1 guide