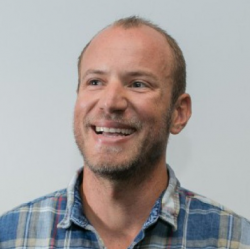 Latest posts by Brad Smith
(see all)
Here's why we started this site…
Our team uses dozens of apps each day, logging in-and-out from all over the world.
It's safe to say that password managers save us hours each year, preventing us from having to dig up random passwords or worse — use the same one for multiple sites and paste them into unsecured places like Slack.
The problem is that a lot of these tools out there seem clunky or spammy. They can often be a pain to use.
Fortunately, that doesn't have to be the case. There are a few hidden gems out there if you know where to look.
Our team uses these password managers on a daily basis. And sadly, not all of them are foolproof. So we started this site to help you separate the good from the bad.
Collectively with a team of professional researchers, we've spent over 100+ hours signing up, paying for, and performing hands-on tests on each of these tools.
That includes:
Jeremy Moser [LinkedIn]: CMO at Wordable, Co-founder of Login Lockdown and uSERP. His work has been featured on HubSpot, Foundr Magazine, Search Engine Journal, Entrepreneur, and many more.
Daniel Midson-Short [LinkedIn]: Daniel is writer and speaker, and the founder of Shorthand. He works with businesses who need content for their websites, blog articles, social media or presentations.
Brad Smith [LinkedIn]: Co-founder of Login Lockdown and CEO of Wordable. His writing has been featured in The New York Times, Business Insider, TheNextWeb, and hundreds more.
Advertising Disclosure
If you purchase one of the products we recommend, we might earn a small commission. Learn more here.
Contact